Saturday the boys and I went to the Long Beach Aquarium. Sometimes I don't realize how much they are growing up, considering the tens of thousands of snacks I get them on any given day. But then we go over to the Aquarium and these boys show me their independence and its so wonderful. No one to nurse, stroller is optional, they only thing we are still "working on" with James is that pesky (actually not so pesky sometimes) diaper. While I don't love changing diapers, how come kids tell you they have to go to the restroom seconds before they literally need to go? WHY?! Diapers can be a little convenient...but I know, we're working on James.
We haven't had a trip to the aquarium in a little bit so the boys were very interested. We stared at the sea horses for a solid 10 minutes.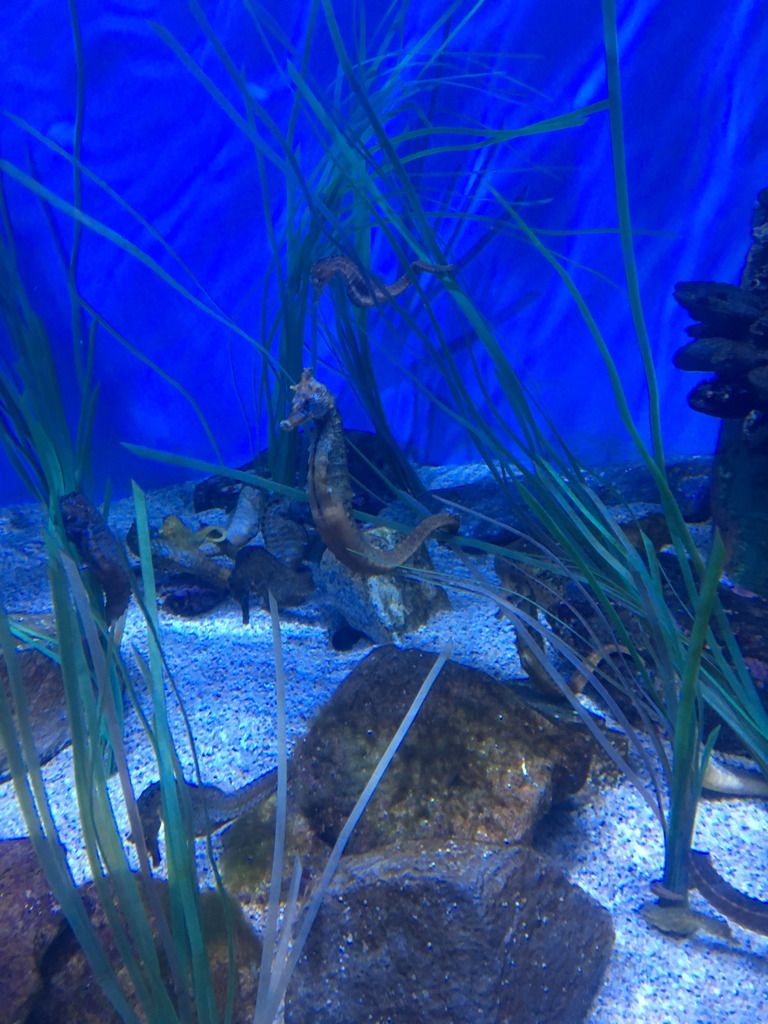 and the jellyfish.
The Sea Lions were our absolute FAVORITE! There was one Sea Lion that had so much attitude as it passed through. It was so cute and funny and my boys felt so close to the animals. Another Sea Lion just bathed in the sun and the boys watched and watched.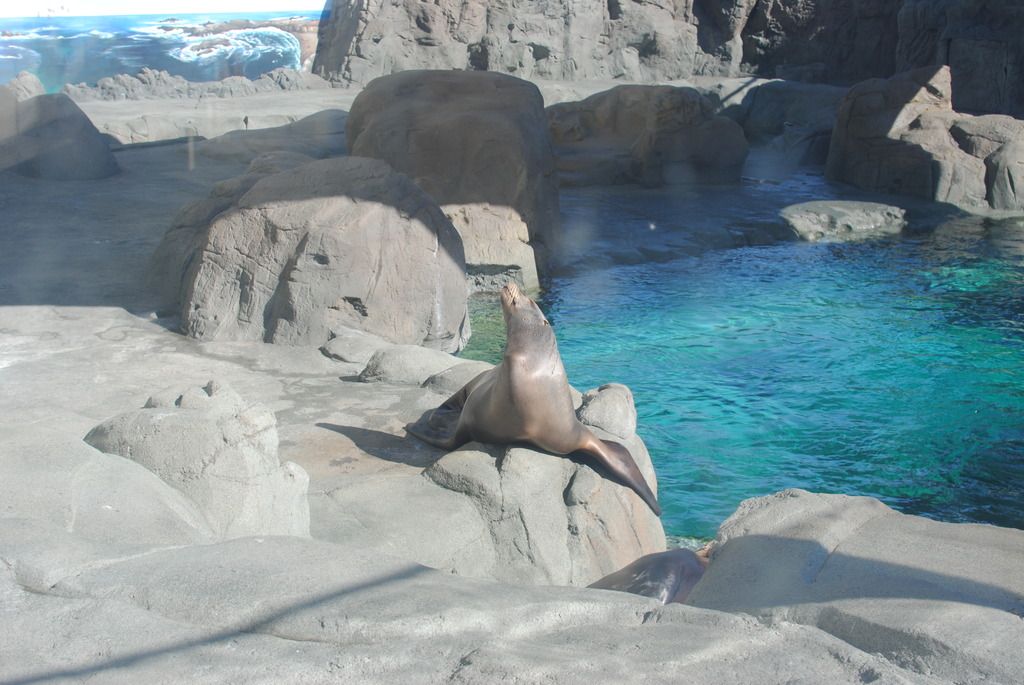 Snack time at the Aquarium, okay guys this is not at all sponsored but I just want to share how much I LOVE these
Snack in a Box
containers for snacks. I thought maaaybe Ardo was a little too old for them, but not at all. You can fit quite a bit in them, and they are easy to clean and easy to use and they seal. Green for Ardo and Orange for James because that's their favorite colors.
After snacks we checked out the sharks then this shark came showing his teeth...ummm just a little bit scary!
I love when they do this on their own.
Saturday was a great day!