Last weekend I helped one of my best friends and cousin in laws with her Lemon Themed baby shower. Mai's baby girl on the way last name is Lemon and when she became pregnant, I so hoped she would go with a Lemon theme (cause adorbs!) so when she did, I was so excited! I haven't blogged in awhile so I haven't been able to really talk about the shop my sister and I opened called
the paper mouse shop
. We opened this shop last September and are really having fun creating new products and just new banners. I asked Mai if I could be in charge of the dessert table, she said yes, and I had so much fun creating a simple clean table with a rustic touch.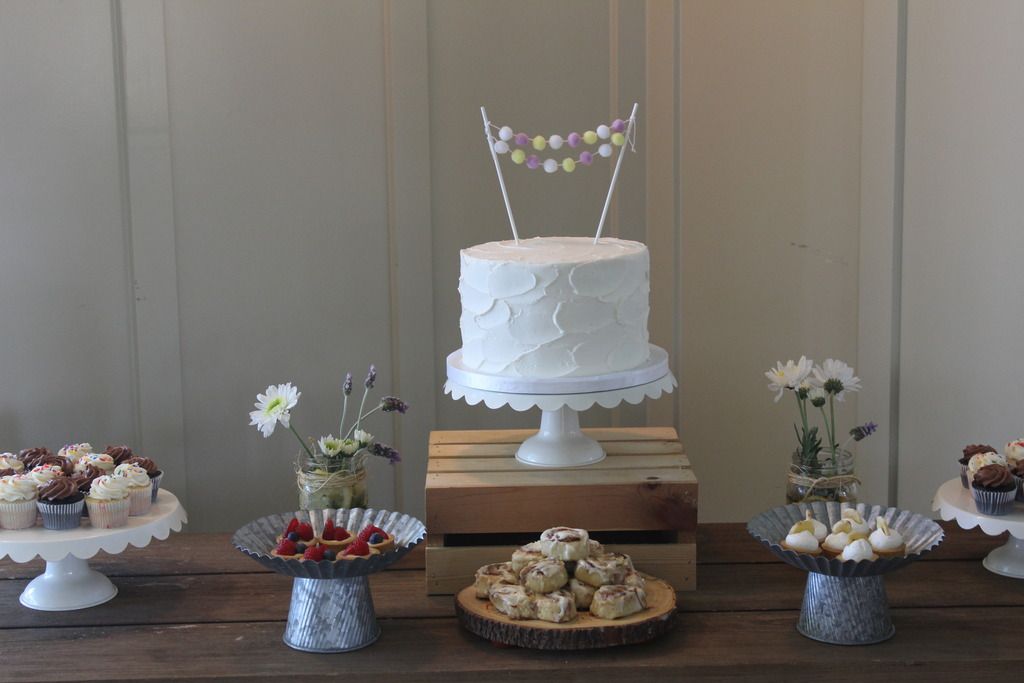 These white tin cake stands I bought at world market for James' first birthday have been used so many times already. I love when you can really make party decorations stretch and get the most use out of a $10 cake stand.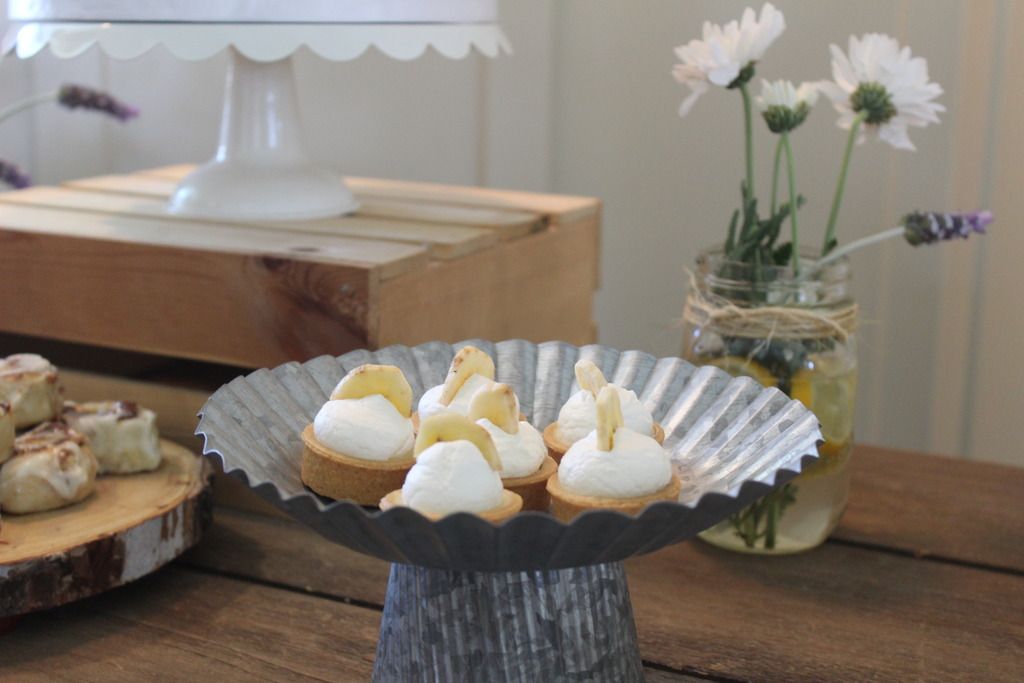 I love so much these
galvanized cake stands
also from world market. You guys world market is just amazing, and I suggest you go....all the time! You never know the new products they're gonna have but they always do and I can always find what I'm looking for.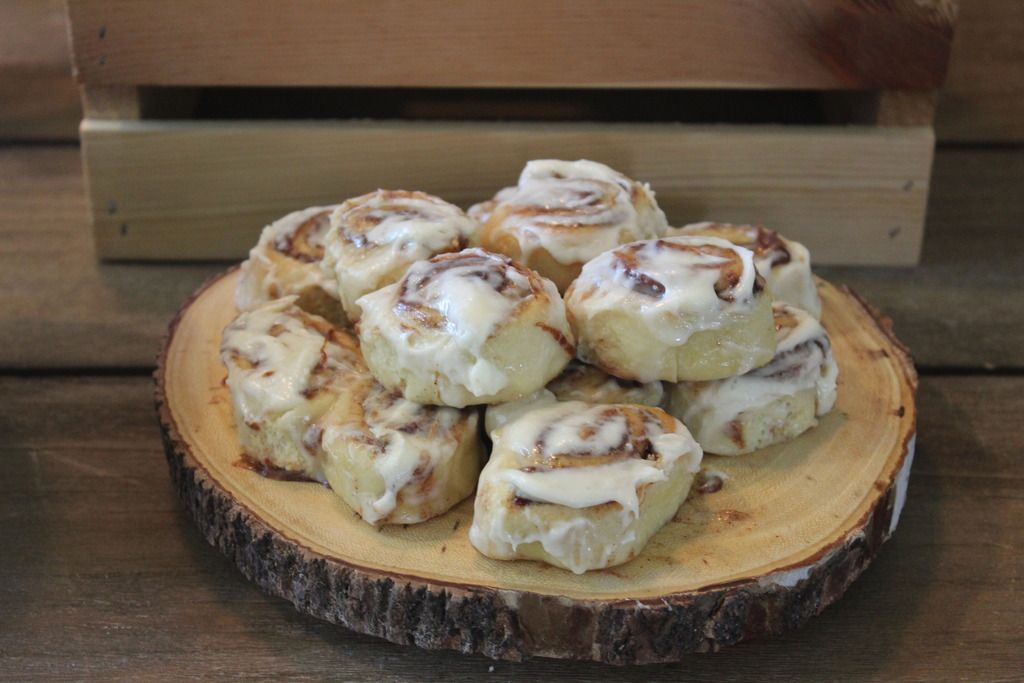 I love cake pops and cupcakes but I really wanted a dessert I hadn't seen before on a dessert table. I started brain storming and googling and somehow cinnamon rolls popped into my head. I knew I wanted to figure out a way to add them. Mai is amazing because she really trusted me with the dessert table. I bought cinnamon rolls from cinnabon and they were so yummy. The venue Mai had her baby shower had a kitchen so it was really easy to just warm them up a little and put them out. Even without being warmed they were pretty good.
I was so excited to make this lemon pom pom garland. I'm trying to get better at making pom poms so I can add them to our shop. I appreciate the practice and really love the way it came out.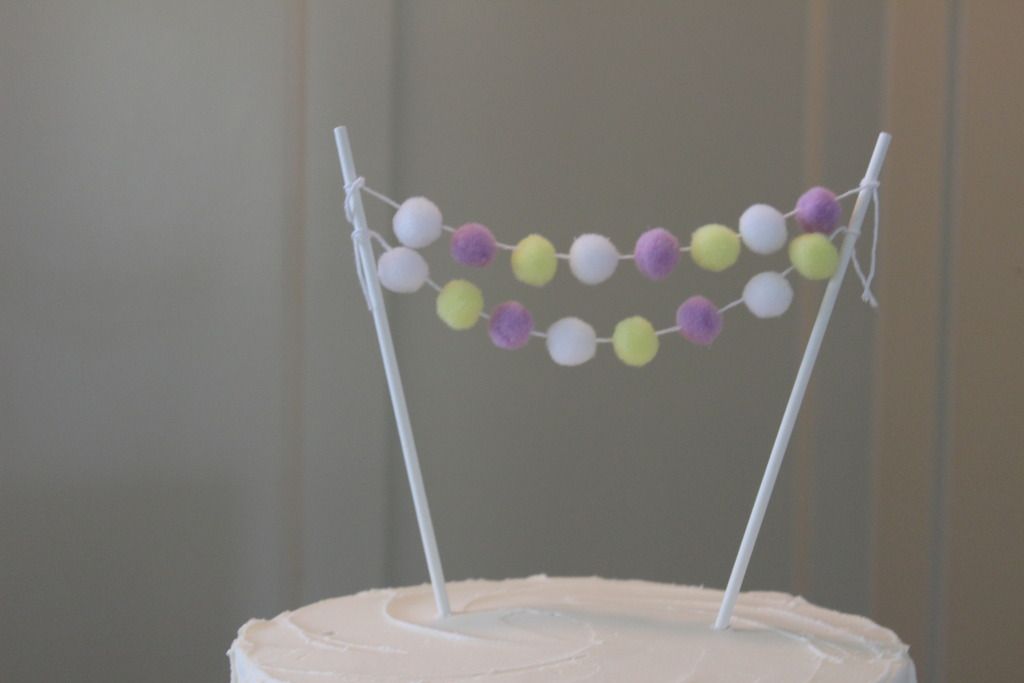 And my simple cake topper. We are beyond excited for baby lemon to arrive!