On July 25th I had a party for James' first birthday. James turned one on July 15th and I originally wanted his birthday party on July 18th, but when I went to reserve the park the space I wanted wasn't available, so July 25th it was. The craziest thing ever is, July 18th it rained like crazy. Yes it rained in the summer, in California! I was originally bummed I had to change the party date but I'm so happy I didn't get rained out. James' party has been a long time coming because I started working on it months ago. I chose the theme very early and started buying things and I saw them. I chose The Very Hungry Caterpillar theme for his birthday. I knew early on what I really wanted was a giant caterpillar and fruit to go along with it. I wasn't sure how I was going to pull it off. I decided painting it would be the easiest way. (I'm going to post a little tutorial in the week or so on exactly what I did-so stay tuned)
| | |
| --- | --- |
| | |
For my dessert and food table I really wanted something different. Last year for Ardos dessert table I used the Photo Booth we made for us announcing we were having another baby. I wanted something with the same feel because caterpillars and wood and parks all go together. I thought about renting a wooden table but man are those expensive to rent. So instead I asked my father in law in the nicest way possible if there would be anyway he could make me a table, and he said YES! He made two beautiful wooden picnic tables for me to use. I absolutely loved not needing a table cloth. The wood really gave the party an extra special touch.
My sister made the garland we used for the table out of felt. We used the cricut to cut out most of the fruit. Yes you guys, you can cut felt on the cricut and it really isn't too hard. However there were some fruits that the cricut didn't have and for those my sister hand cut.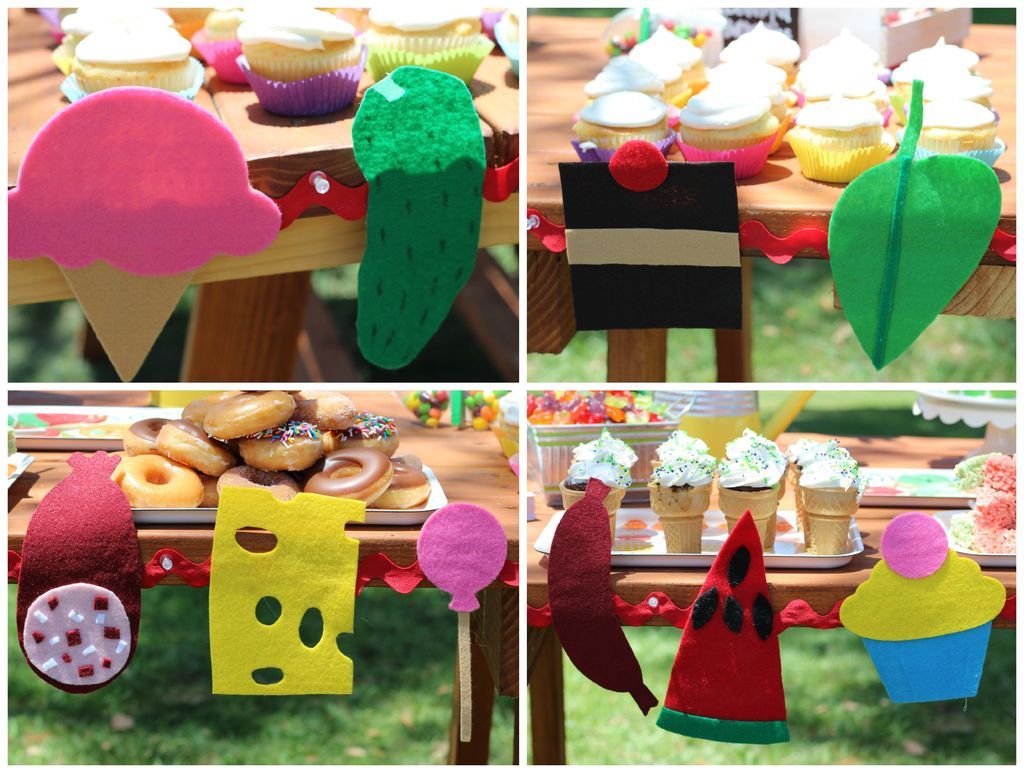 Deciding on desserts was actually easy. I had seen a few ideas I wanted to recreate. I had ice cream cupcakes.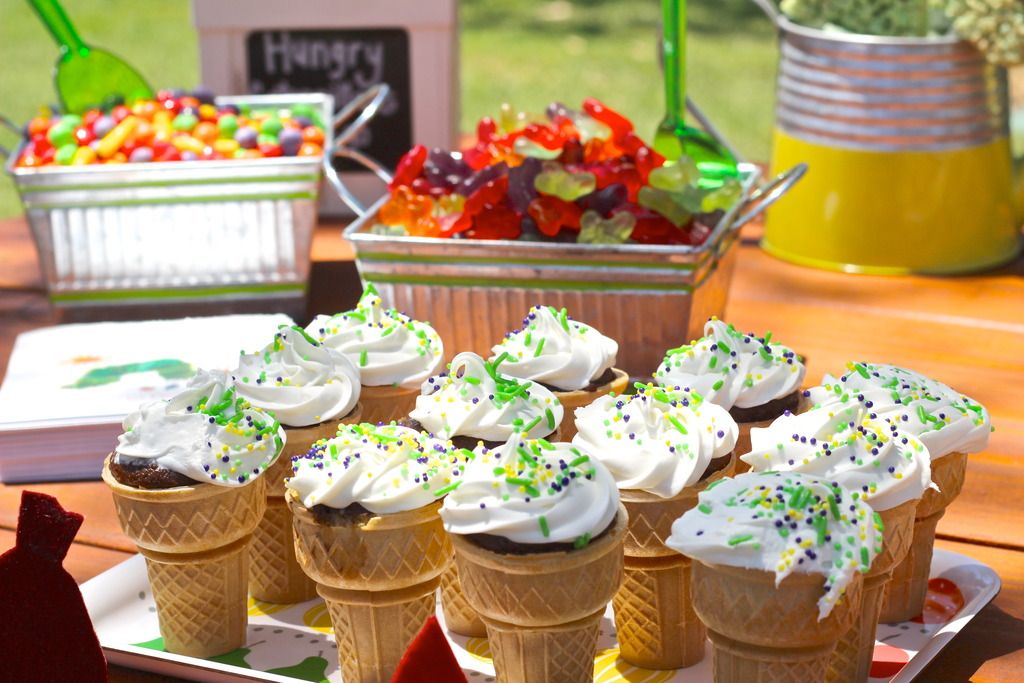 Krispy Kreme donuts. This is the second time I've had Krispy Kreme donuts for my party and I just love them. We never have left overs and I always go with the mini donuts because people love to just have a taste.
These watermelon rice krispie treats were my FAVORITE! The hot sun melted them just a little bit but they were still yummy.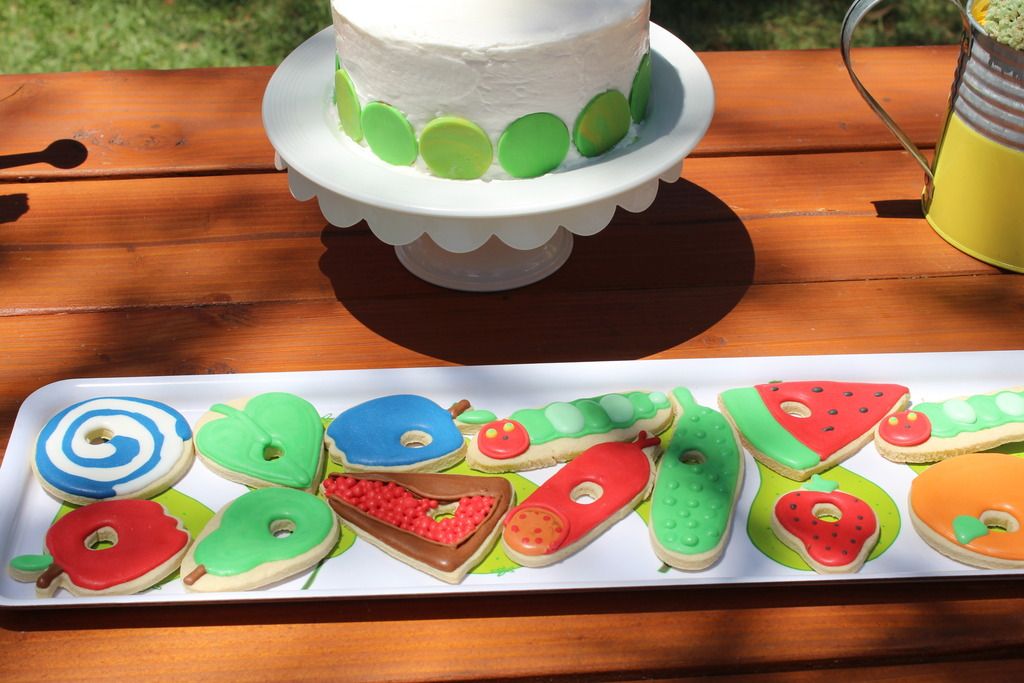 Using
Auntie Apple
for my cookies is another tradition I've started. She always does such an amazing job and her cookies are so good. Thanks again Jen!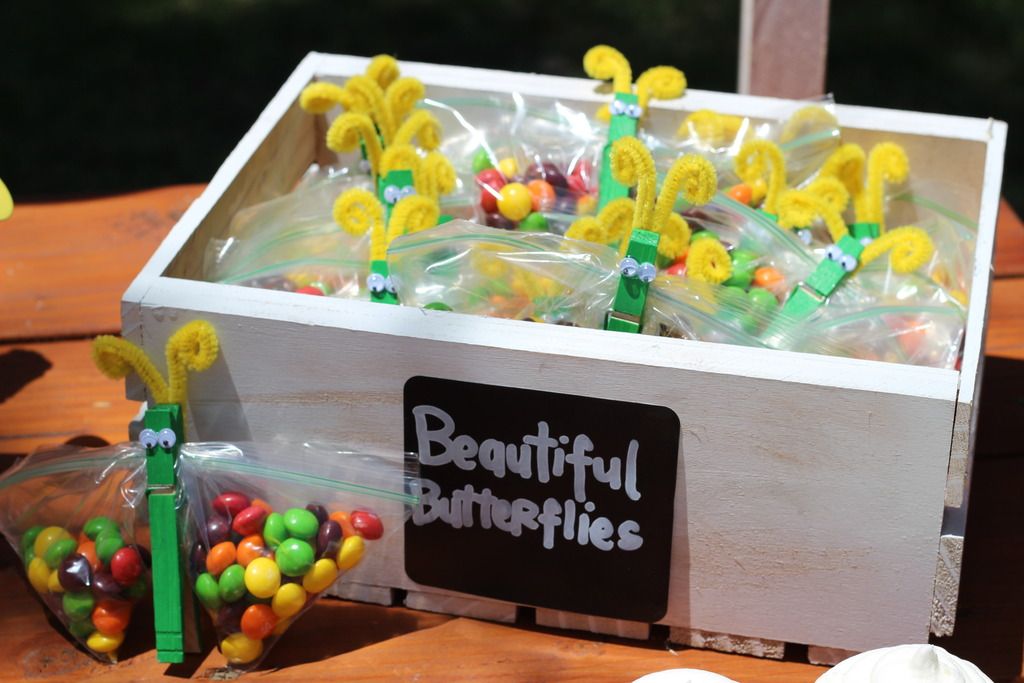 Butterflys! My butterflies were filled with skittles, I loved the way they came out.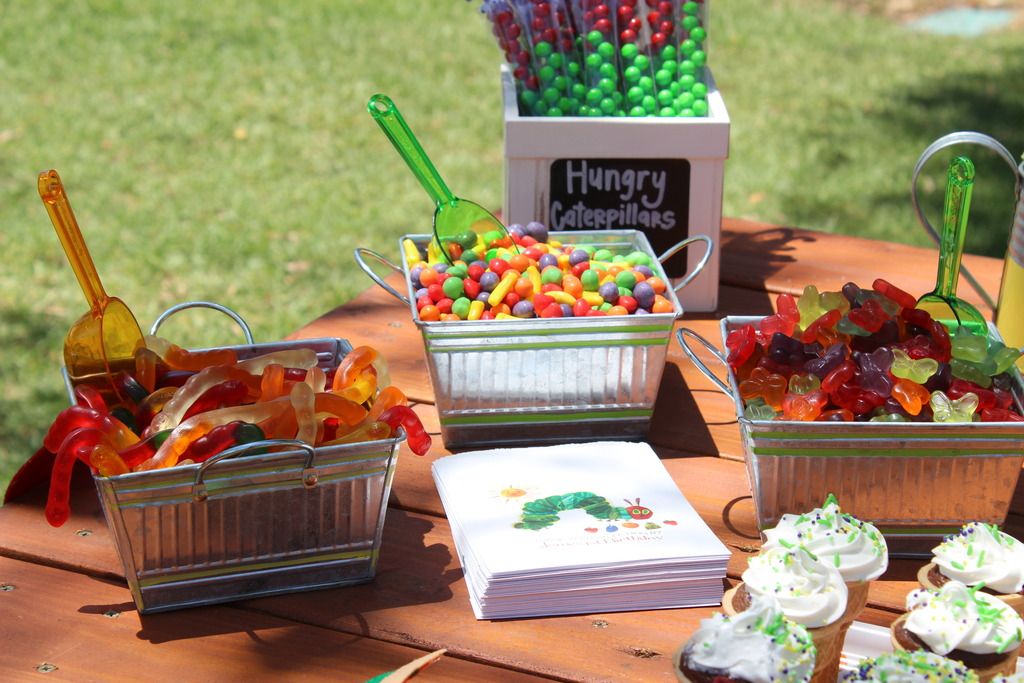 I really don't like "candy bars" I just think a ton of candy is unnecessary. I normally go for a dessert table and add a little of everything. For James' party I had 3 different candies to choose from: gummy worms, runts and butterfly gummies. I was so happy with the way our candy bags came out. I ordered
these bags
with the idea my guests could take candy or any leftovers and when I saw them making themselves candy bags I was so happy!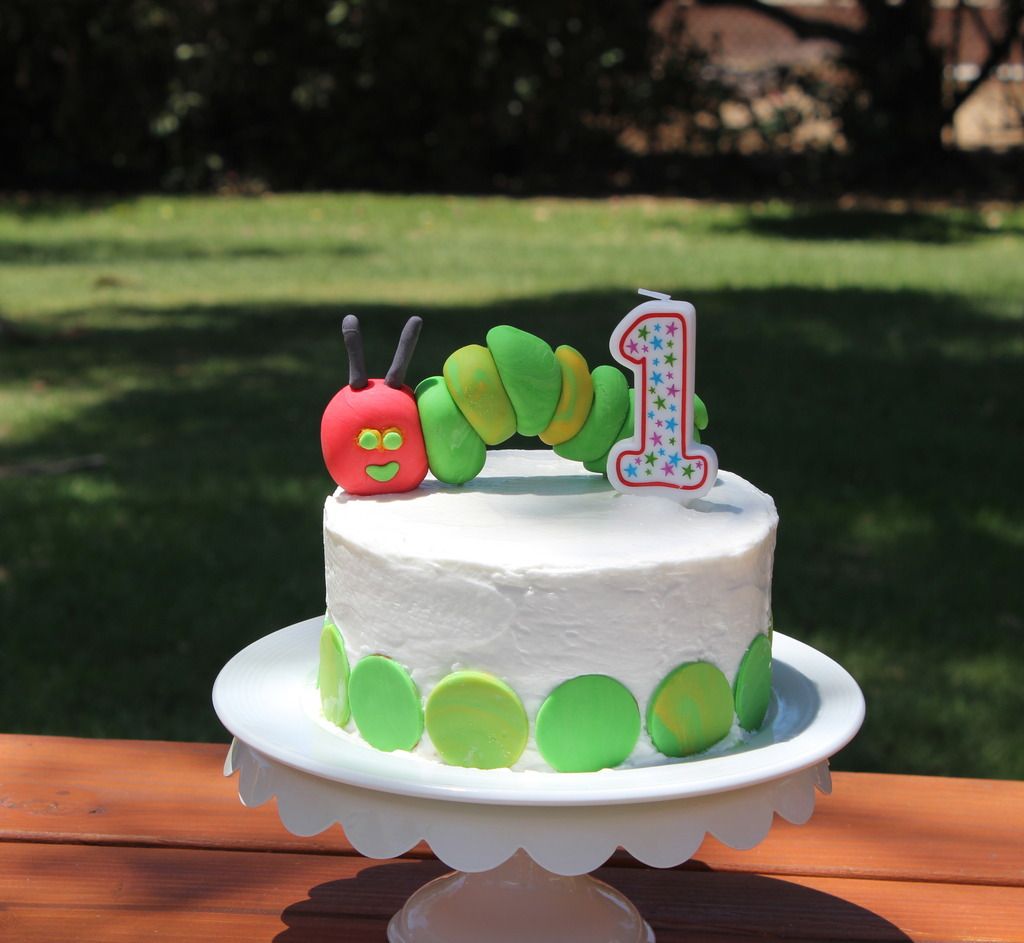 James' smash cake.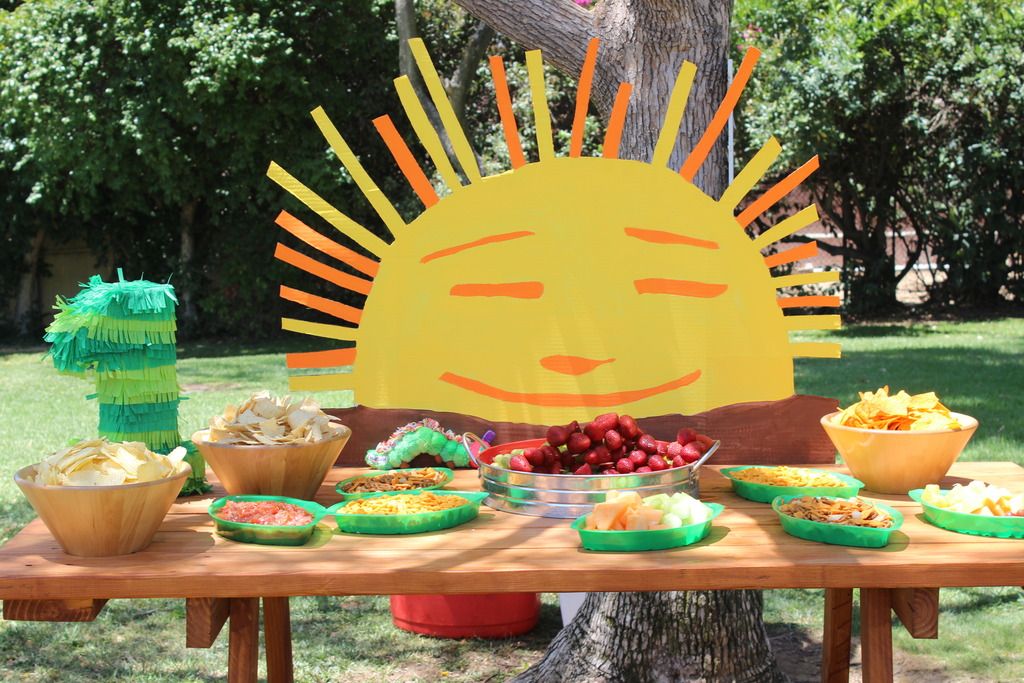 This was my food table for snacks. I wanted to incorporate the sun from the book, I decided instead of having my snack table plain, I'd decorate it as well. I traced the sun, painted it and then cut it out. I used scissors to cut out the big parts of the sun and then an xacto knife to cut the rest of the rays. Anything I wasn't able to cut I just painted. I loved the way it came out. I know I'm saying that a lot but honestly, with all the hard work my sister and I put into this party, when something came out the way I saw it in my head, I was so excited.
For Ardo's first birthday I made a birthday banner with his picture for ever month. I wanted some type of picture at James party and when I saw this frame at Michaels (40% off) I couldn't pass it up. I opted to do 3 pictures: newborn, 6 months and then 1 year. Also a little home made piñata.
These popsicles were so refreshing, and aren't they just gorgeous. So happy I went with
Sweet Clementine
.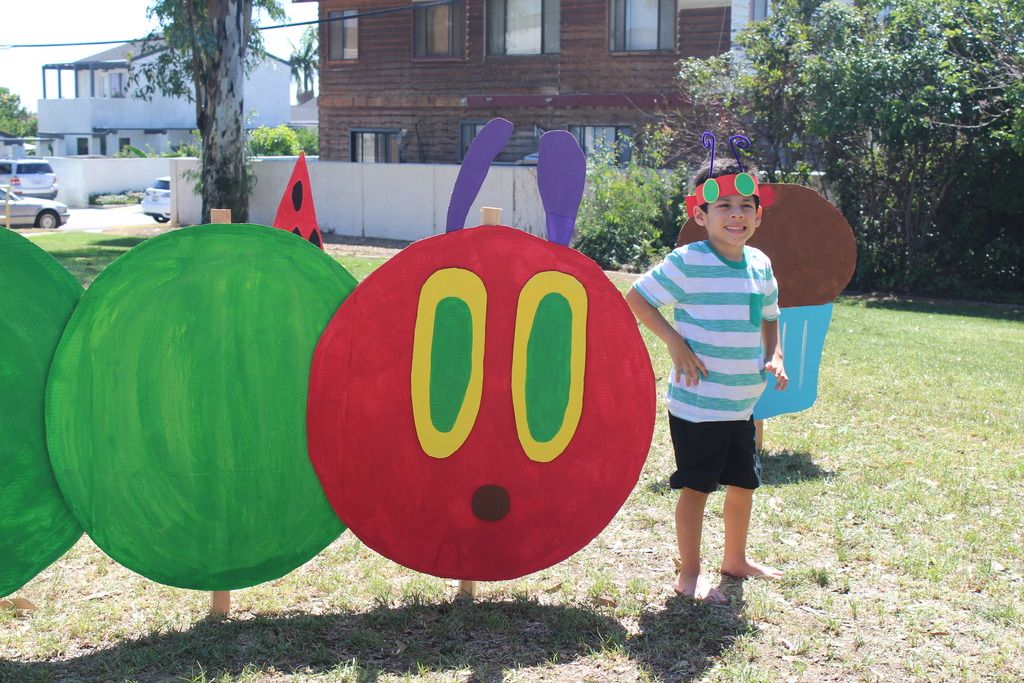 As soon as Ardo got the party he was in the jumper and barely came out the whole time!! When he did I asked him for a picture and he happily obliged as long as he could keep his shoes off! He had a great time at James' party.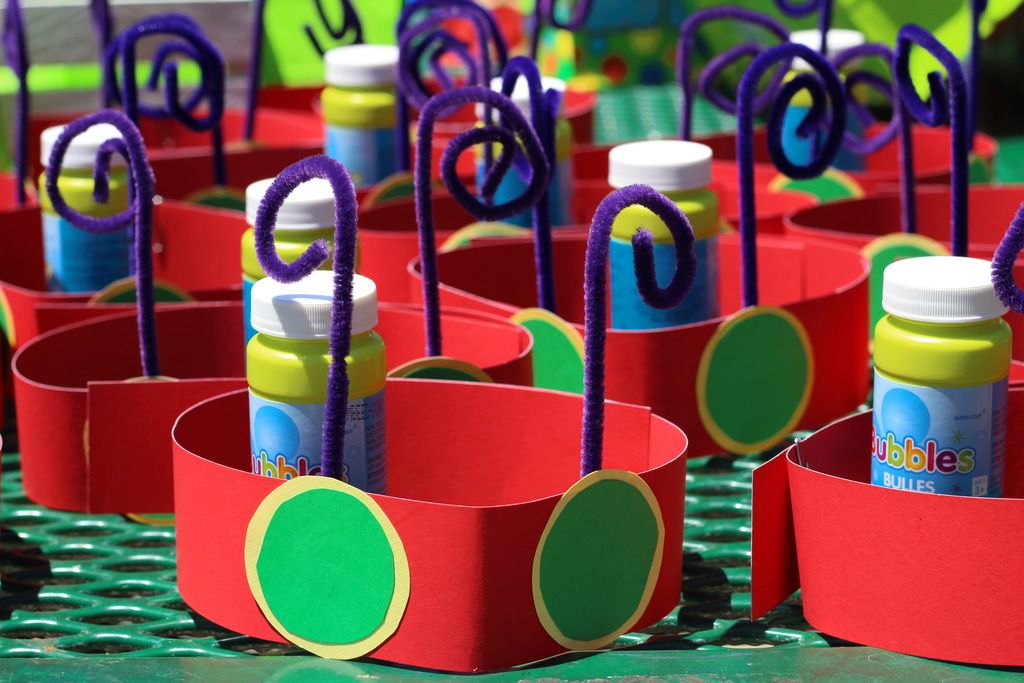 Ardo is wearing these party hats I made for all the kids to wear. I was intimidated before making these but once we got going they were actually easy. Marcy and I really put our team work out there for these hats. These were the last things we made so by this time we were starting to feel done with the crafts. I'm so glad we pushed through for these hats tho, they came out so cute!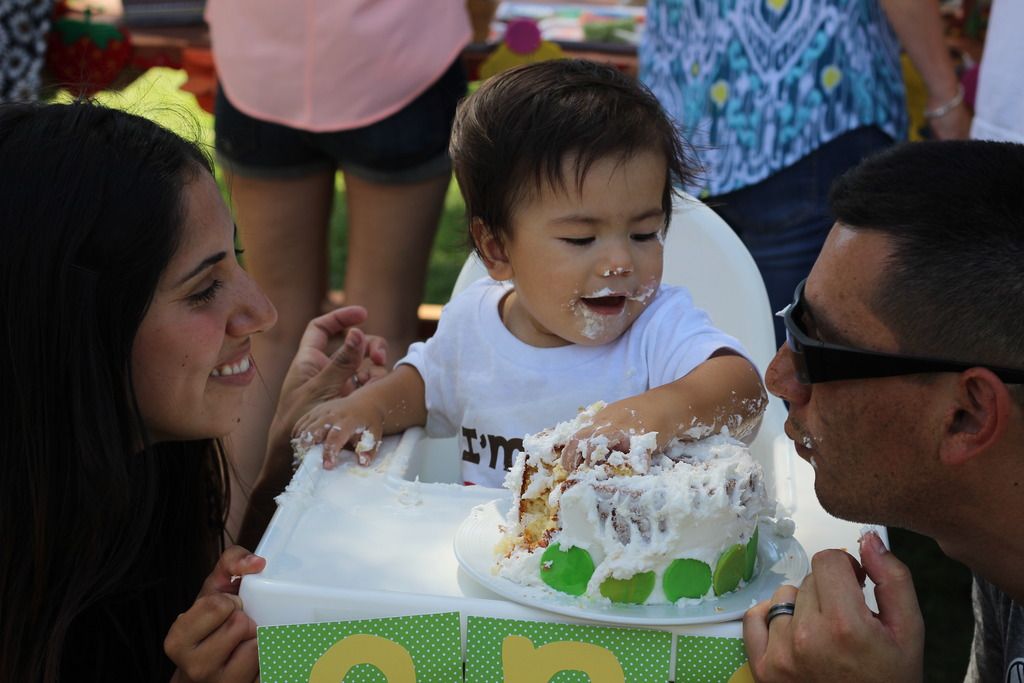 James had no problem digging into his smash cake, the little booger.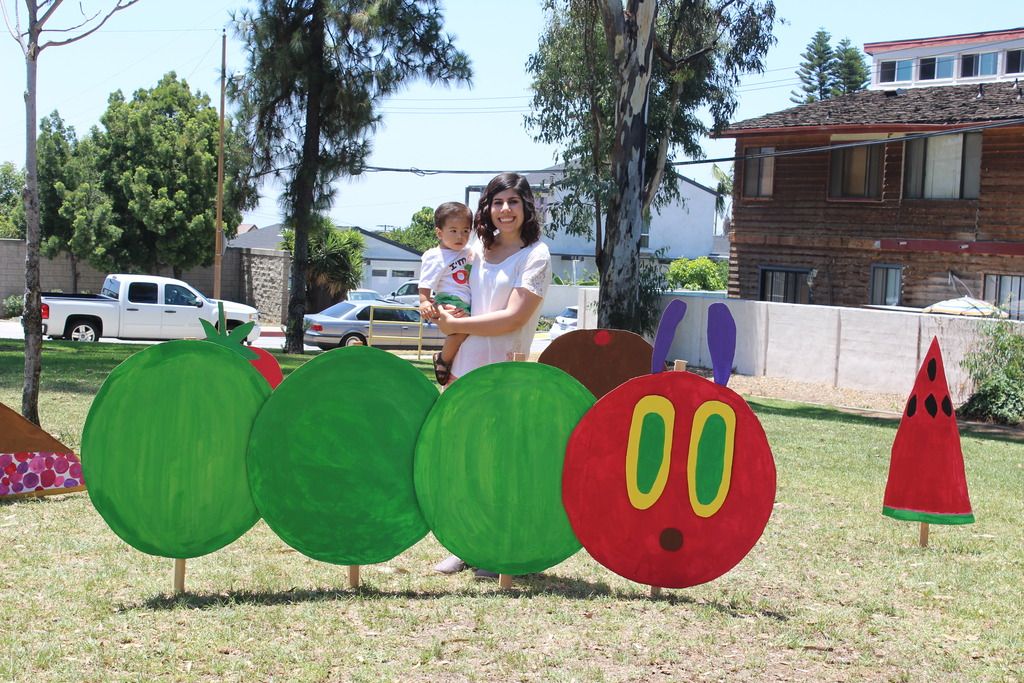 The best sister in the entire world…like for real for real.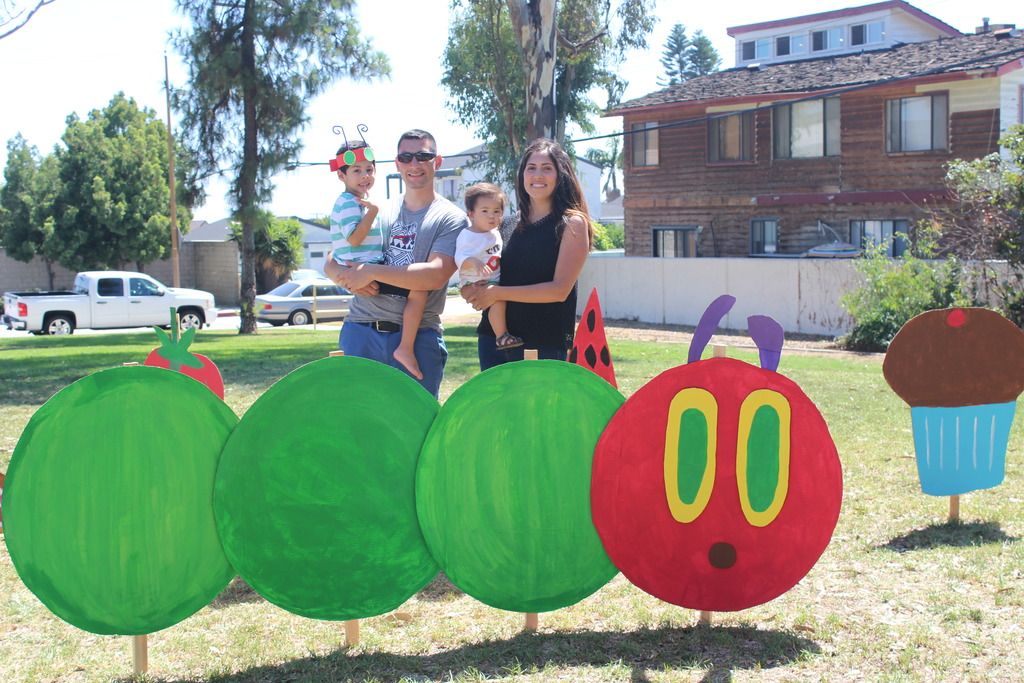 Lots and lots of long days and nights was well worth it. Our party was the best I could have asked for and I'm so proud it! My sweet James, a whole year old!