James has 6 teeth and is now 11 months old. I've started to give him some food that requires a little chewing. It's so funny because with Ardo I followed more guidelines, with James I've been using more intuition but when it comes to chewing food, I'm not sure how much intuition I have with solid food so I've started with soft solids and going from there. I use a food processor or the baby bullet to make most of James' food. I have a really hard time getting a consistency with blender types because I've wanted his food a little more chunky.
Nuby
sent me this
Mash and Feed
to try out and use when I prepare James' food. I immediately loved how I can prepared-store-feed all using the same bowl. That is a huge plus for me because I hate washing dishes!
It has a nice easy grip to mash the food. I chose bananas because they are so easy and in the event James got a piece of banana a little too big he would be able to chew it and get it down easily. A few pieces of banana and then I got to mashing. I decided to add two strawberries too because James loves strawberries.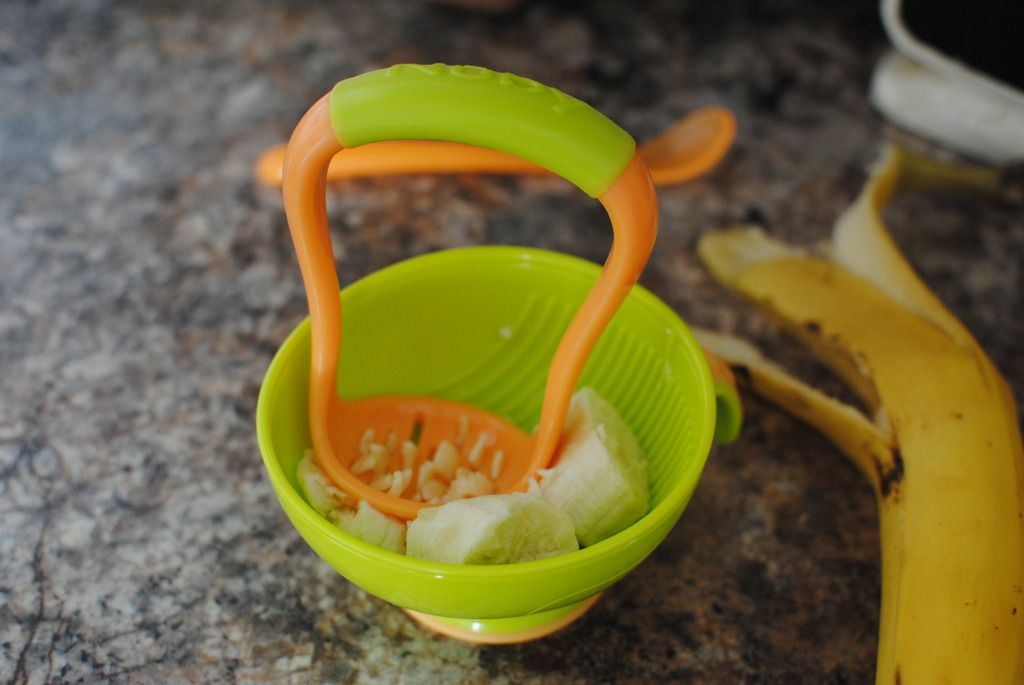 After a only about 5 minutes I had the bananas and strawberries to exactly the consistency that would agree with James' boys teeth.
And done. It was so easy and no need to take out any blenders and blades and cups.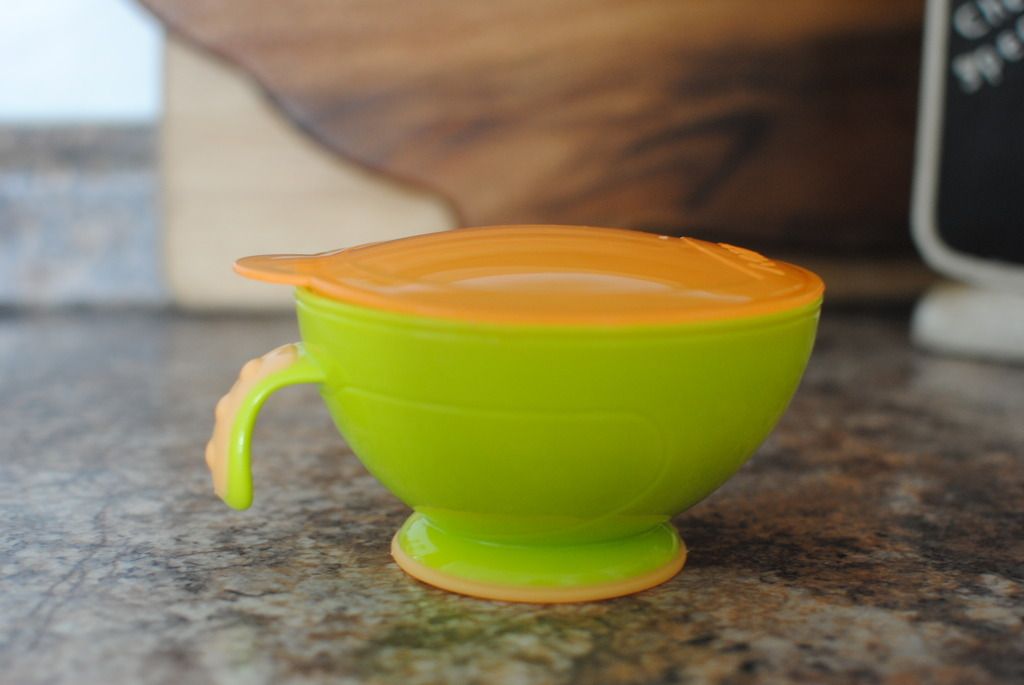 James finished most of his fresh breakfast but since he didn't finish the whole thing I just put the lid back on it and back into the fridge it goes. Easy to use and easy storage. Oh did I mention it also comes with a spoon? Ardo wants to help me make James' food too, he's my helper and he'll probably make a mashy mess!
*Nuby sent me this product to review but all opinions are my own.