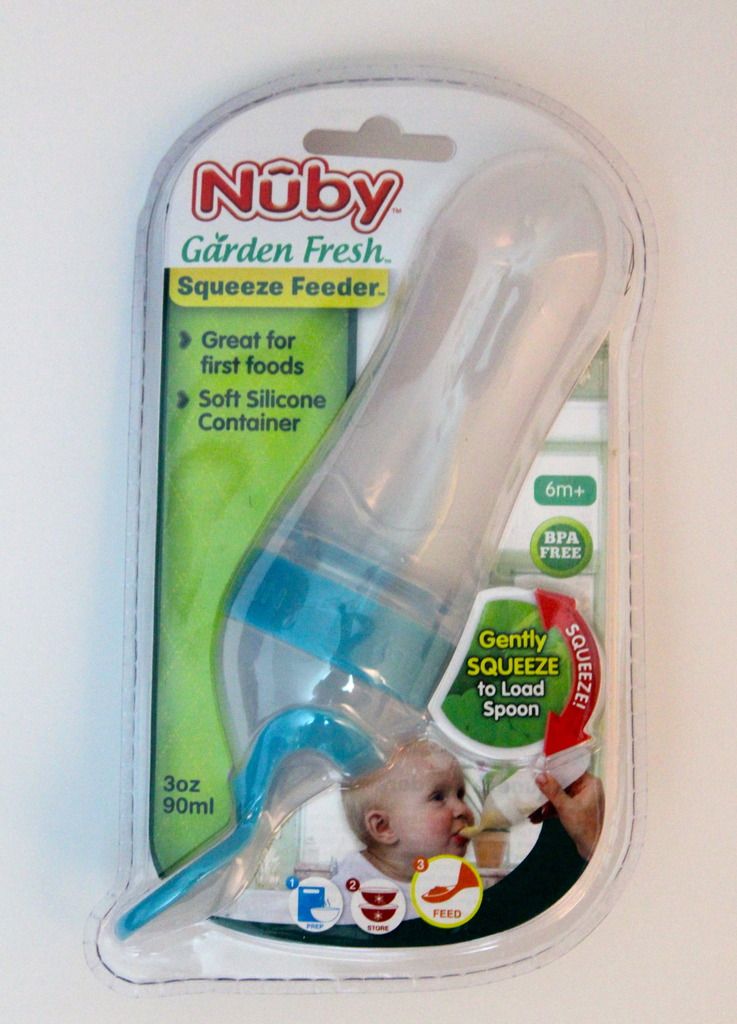 See that right there. ^^ This is a little something called a
Squeeze Feeder
and it's just made my life a thousand times easier. James is has been doing well with food. I've been adding different veggies and food and have just started to add pasta. I've mentioned before I normally make James' food, I'm not trying to be a know it all mom but I made Ardo's food too when he started eating solids so for me it's easy. The only problem with making your own food is it isn't always the most convenient thing to take with you and feed on the go.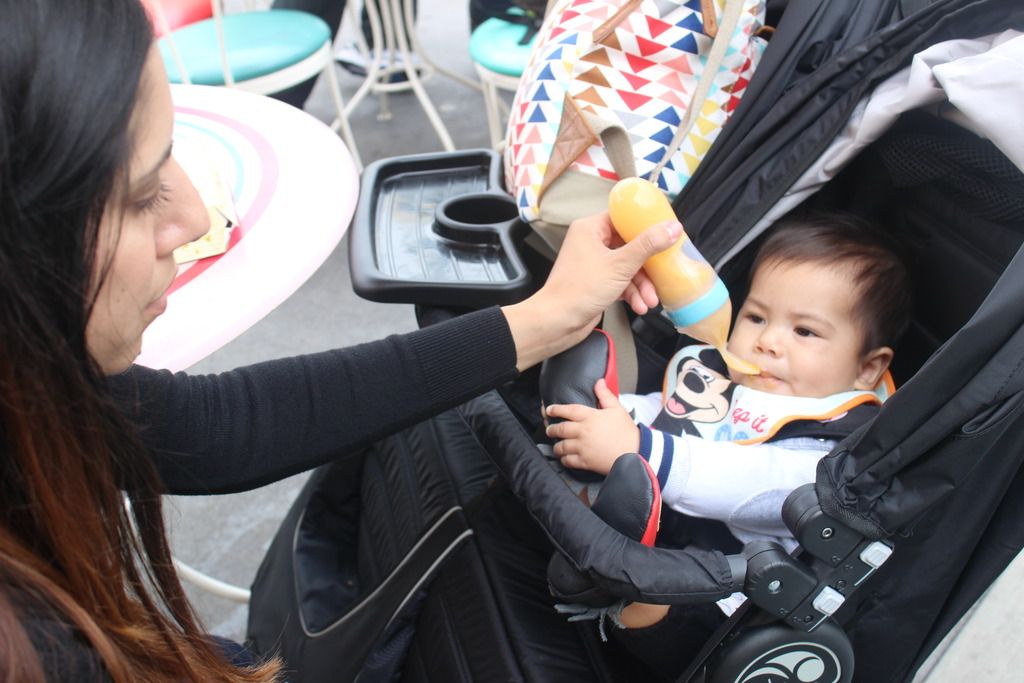 Enter my new
Nuby
Squeeze Feeder
. For Disneyland I didn't want to worry about keeping the food cold so I bought two squeeze pouches and just filled up my squeeze feeder. I know the pouches are supposed to be easy for baby's to suck on but James wants no part of those spouts, he likes spoons! He's classy. The spoon is nice and soft too. :)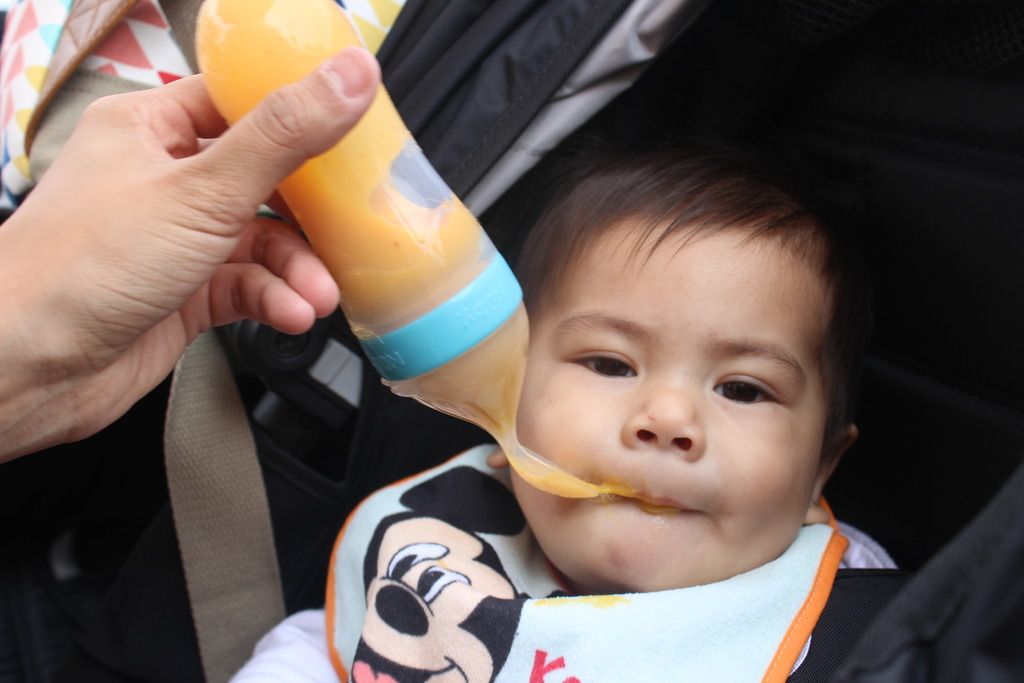 My Squeeze Feeder kept everything clean. I squeezed out a little bit of food at a time and as soon as James was done I just wiped the spoon off with a wipey put the cap on and put it in our stroller organizer until he wanted a little more. Yup that's his food, spinach-chickpeas-pumpkin...right next to our Jelly Bellys!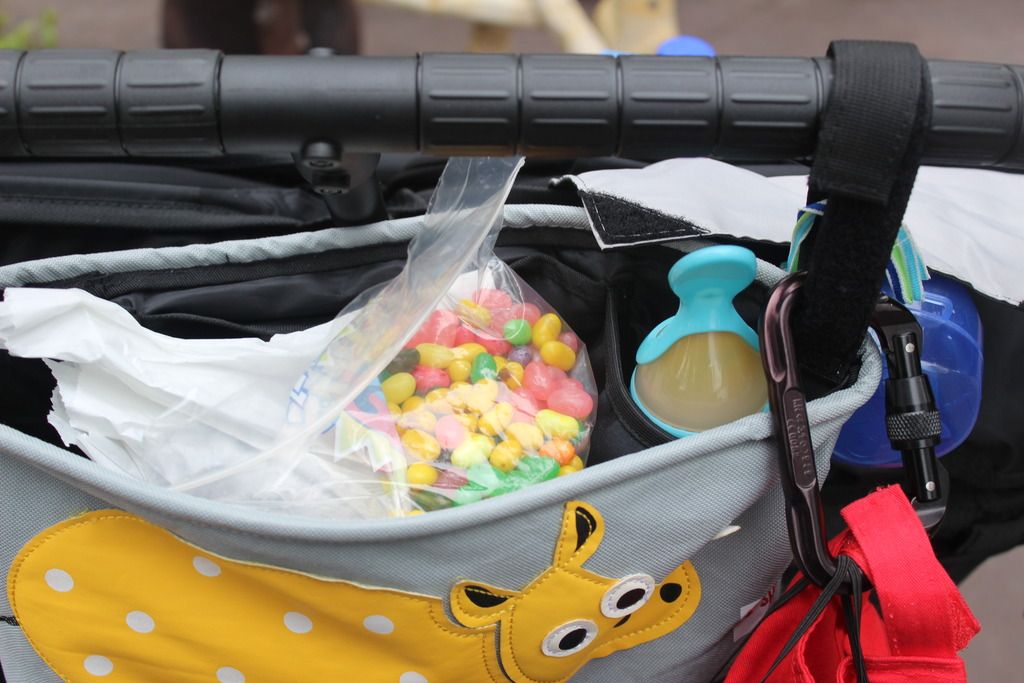 When James was all finished I took it into the bathroom with me and just rinsed it out, dried it up really quickly and we were on our way. The Squeeze Feeder is made of silicone so its really easy to clean and soft when James wanted to hold it and then attempted to feed himself.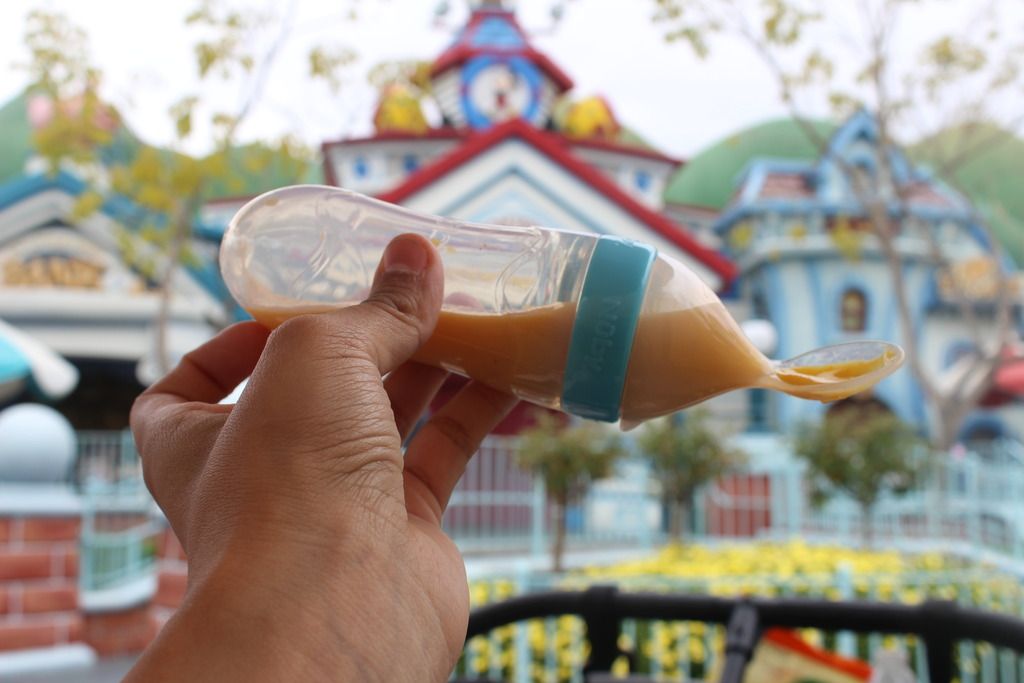 Squeeze Feeder
in Toon Town!
For my final thoughts, super easy to use, to clean and James loved it.
I received this product for a review, but all opinions are my own.