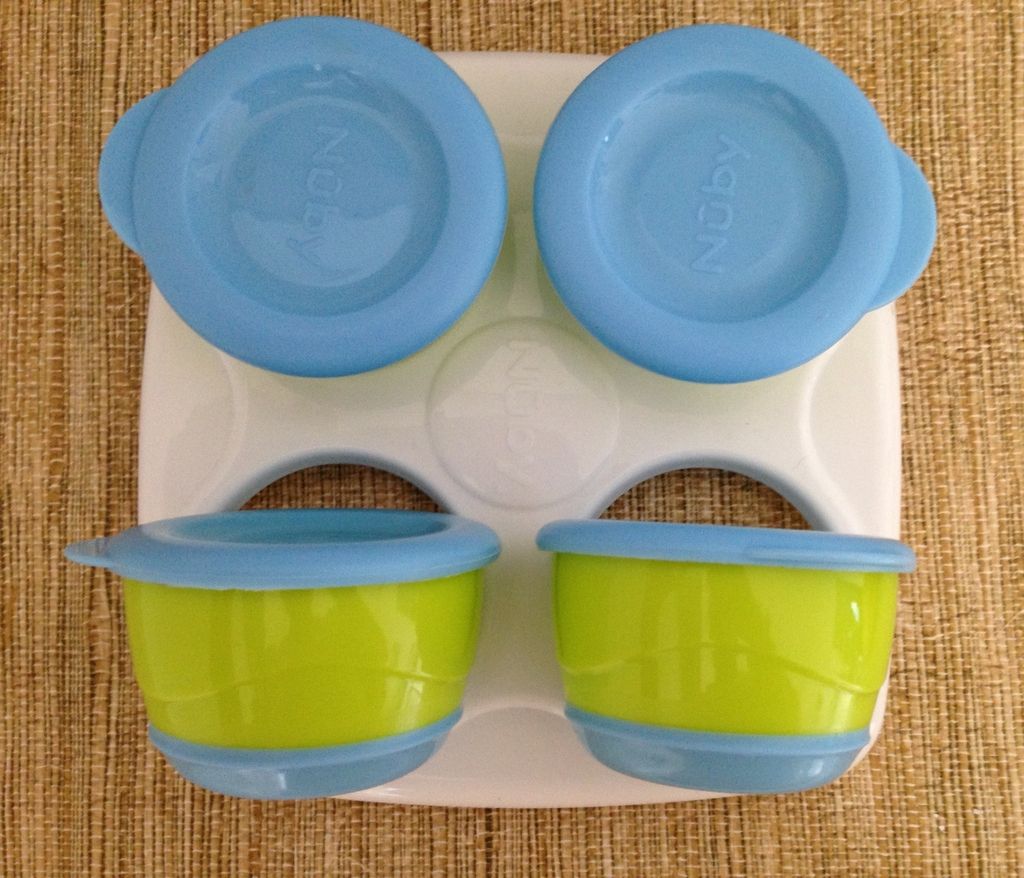 I've mentioned before that I make James' baby food. Actually I've probably mentioned it like a billion times! A couple weeks ago I did this post reviewing Nuby Squeeze Spoon. When you make baby food, you can store it a billion different ways. I think the Squeeze Spoon is perfect for on the go. Today I want to share with you a one stop shop in baby food storage. These are
Nuby's Storage Pots
. I've been using them for a few weeks now. Here's the absolute best thing about these storage pots...convenience!! This is what I normally do when I'm making baby food. I make a big batch and I store some in food jars for the week and freeze the rest. When Nuby offered me these
storage pots
for a review I figured they were going to be great because they have a non skid bottom which you probably know from the ages 6months to 4 years old, non skid is a god send and if you drop them, they won't break. Then as I was looking them over I realized they can be refrigerated and frozen and if need be microwaved all in the same pot!
That is sweet potato-broccoli-pasta. James loves it.
These storage pots are 2oz and BPA free of course. Don't you love that little tray they come in? Keeps your pots nice and organized in the freezer or refrigerator. As I mentioned they are also microwave safe. I don't normally use the microwave to heat up James' food because microwaves can create hot spots in food. If you are going to use a microwave make sure you mix the food well and let it stand for a good few minutes before feeding it to your baby. Testing it yourself is a good idea too. Cause in a pinch we all do what we need to do to get our little monsters fed.
Nuby sent me this product to review but all opinion are my own. :)