James is such a different baby than Ardo was and I am doing just about everything different too. I remember with Ardo we bought 1 type of bottle and exclusively used that bottle for the first 6 months and then used another bottle til he was a year and then about 14 months he off the bottle and only using sippy and straw cups. I remember being adamant that he wouldn't use the bottle to fall asleep and I didn't want to have a 5 year old on a bottle either. Sheesh mean mom alert!
James is so different. First he mostly breastfeeds, straight from the tap. I usually work 4 days a week so when I'm at work I pump for him and my mom gives him pumped milk in a bottle. James isn't always crazy about the bottle tho and now that he's got some teeth in sometimes he just chews on it. That is why these
3 stage Nuby grow with me bottles
are the best! We skipped right over stage one, which is the bottle no handle form and went straight to stage 2, bottle with handles, similar to a sippy cup just with a no-spill nipple. James is doing so well with his
stage two bottle
. The handles are so easy to grip and he absolutely love the nipple!! The little ridges are nice and soothing on his poor teething gums.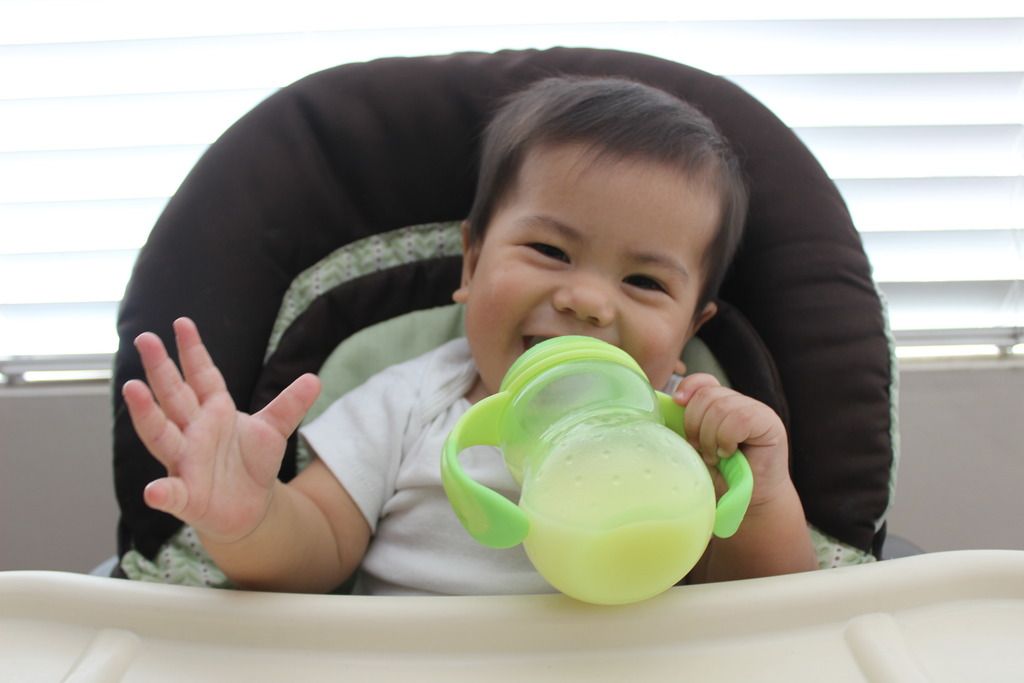 Anyone with a teething baby knows how itchy their gums can get. Cold milk with a ridgy nipple makes for a happy baby.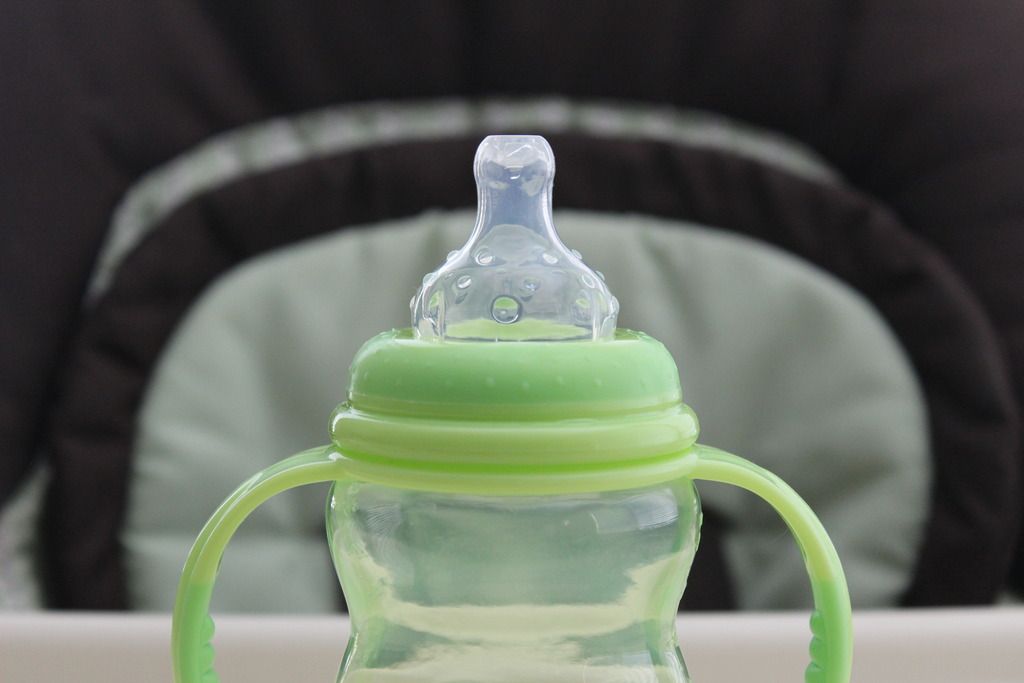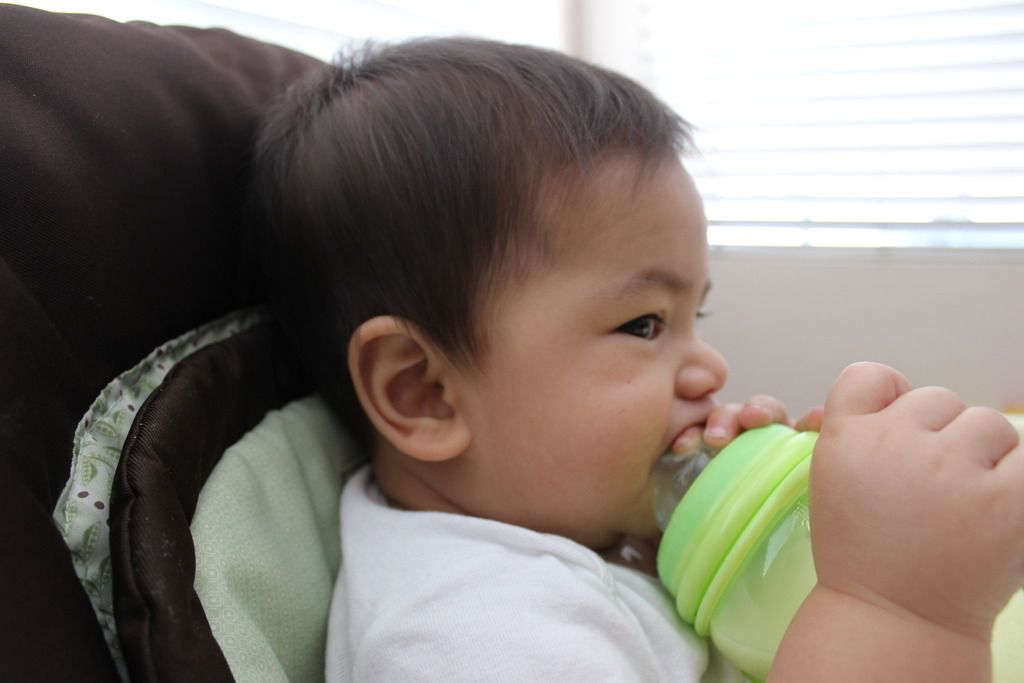 This
3 stage bottle
also comes with a no-spill spout. We've tried the spout a couple of times and James is just starting to get the hang of it. We normally do a trade off. I favor the ridgy nipple just because last week 2 more teeth broke through...or was it three? Yeah, he's a shark.
Look at my big boy with his
sippy/bottle
. I've already bought 2 more in blue and orange. Ardo wanted to try the blue, it's so funny how Ardo wants to try baby items to then just tell me "I'm not a baby Mom!"
Nuby sent me this item to review but all opinions are my own...of course! I also linked these bottles to just a few stores where they can be found but guys, you can find them everywhere - Sears, Baby Depot at Burlington and JcPenney just to name a few. And of course the stores I linked above.