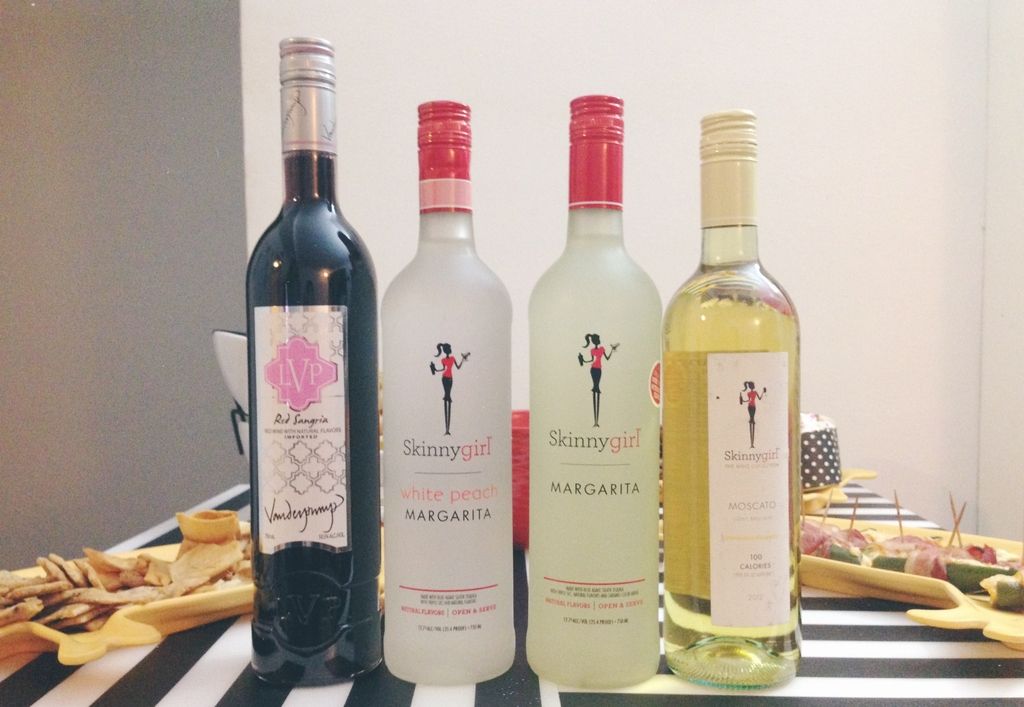 So last night something happened, something that never happens, I sat on my bed nursed James and watch The Real Housewives. Haha, just kidding, that always happens! Last night tho I recorded Bravo for two hours and when the dishes were done, and my lunch and Ardo's lunch was packed and Ardo was asleep, I sat down nursed James and turned on my dvr. First up was part two of The Real Housewives of Beverly Hills. Snooooozeville! I should tweet Andy Cohen (first I have to get a twitter, whatever) and tell him we really don't need 3 parts. It's not necessary, and the woman are just telling me the stories over again. Nothing new, so thanks but no thanks, two parts is good enough oh and please get rid of Brandi.
Then it was New York's premiered, I've been so excited ever since they announced Bethenny was coming back, and they dived right in. The first scenes were with Bethenny and I was really happy. I actually thought the show would be around the other woman first and maybe Bethenny would come to a party or something, I had no idea she was completely back in full force. Did we not feel bad for her? When she said she was broke 7 years ago and now she has all the money and she's homeless, *sad face* right here. My cousin in law told me she may have shed a tear for Bethenny, but she always cries so you know. I'm happy Luann is back as a full time housewife. I really didn't like Luann when Jill was on New York, but ever since Jill left I've liked her more and more. Someone else I honestly felt bad for and I never ever ever thought I would was Ramona! You know what I loved about Ramona last night tho, how honest she was. I noticed whenever a housewife goes through something major either during the season or off season and they come back, they always have a new sense of honesty and I think honesty goes a long way especially with viewers. Everyone can relate to someone going through a hard time and sharing it. For the first time, in a long time I felt bad for Ramona and I NEVER feel bad for her and don't even always like her but yesterday I did. Sonja...yeah no, Sonja is making all the Sonya/Sonia/Sonja's look bad! haha. She's still so kooky. Did you guys notice how last night they really didn't touch on Kristen, Carole and Heather too much? Heather especially. I thought that was so weird. I did have a big "umm" of the episode, why is there a new housewife? Dorinda? Surprisingly I kinda liked her, but that's besides the point. What do we need a new housewife for? We already have 7 ... but now 8? The reunion is gonna need 3 couches! Maybe someone is going to be phased out? WHY DO WE NEED 8 HOUSEWIVES! So many questions. I'm excited for the season, it looks like a good one, but they always look like good ones. What did you guys think?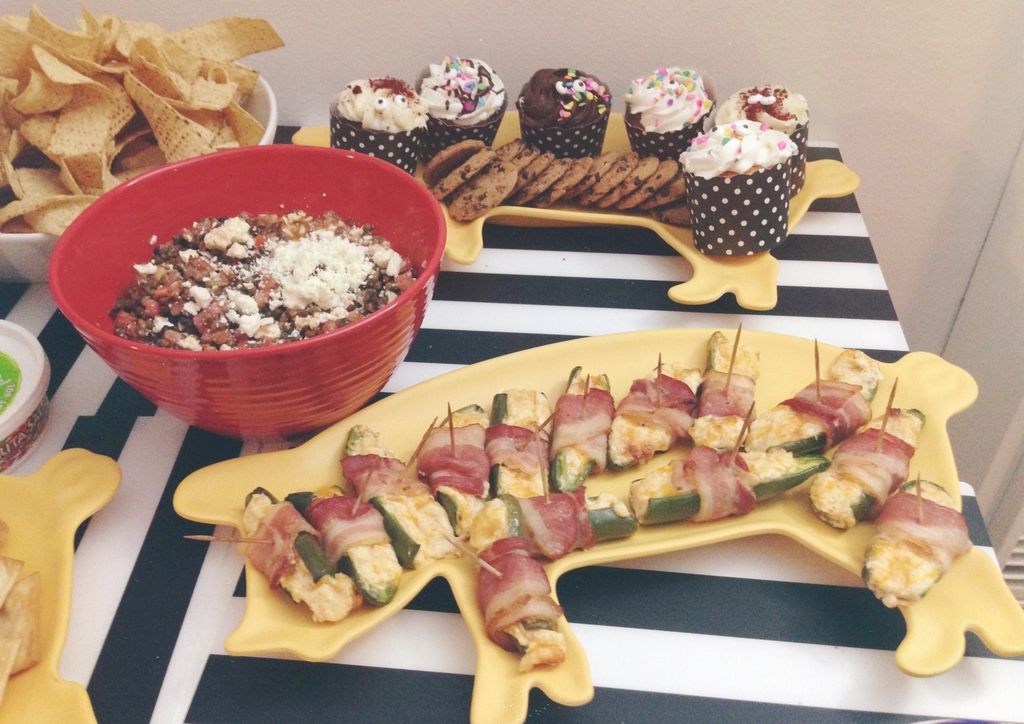 These pictures are from a Real Housewives party I had at my apartment last month. I invited over my friends and we all bought Housewives drinks. We were supposed to have more than just skinny girl and Vanderpump sangria, but we couldn't find Ramona Pinot anywhere! Teresa's Fabellini was also impossible and Vickie hasn't started selling her vodka yet, so we made due. After everyone arrived I told them they were in a Housewives safe zone and we talked Housewives, we watched it and played a game I made up called Housewives tagline. Basically we quizzed each other on how many tags lines we could guess in a minute. We had such a fun time and it cracked me up to have a party in my tiny apartment. And yes, in case you were wondering that is bacon on a pig platter, I love pigs what can I say.