Over the weekend a cousin of mine had a birthday party for their son. Their son and Ardo are just 3 weeks apart, they would have been more but Ardo decided to come early so alas, they are born in the same month. This year the theme was spiderman! My cousin also hired a Spiderman to come to the party. Ardo is already in a Spiderman-Batman-Star Wars phase, he loves them. My cousin told me Spiderman would be coming but I didn't tell Ardo cause I wanted it to be a surprise. There was a jumper so the kids jumped and about half way through the party Spidey sneaks in. As the time was getting closer for Spiderman to arrive I started to wonder how Ardo would react. Sometimes he gets freaked out and sometimes he's fine, as he's getting older he's starting to like and understand things more and more and is less afraid so I figured he'd probably be okay. He was sitting on my other cousin when Spidey snuck in the party. Spidey sneaks in and hides behind a bush Ardo like laser beams BOOM! spotted him. I just saw him get this I'm-not-sure-don't-come-to-close look on his face. Jerry told him that Spiderman was just like Mickey Mouse and just like that Ardo liked him. The next thing we knew, Spidey had my cousins son and Ardo following him around the backyard. Then there was a few more kids, then all the kids were with Spidey. He was great! He showed them his Spiderman poses, he took tons of pictures, he turned into the life of the party.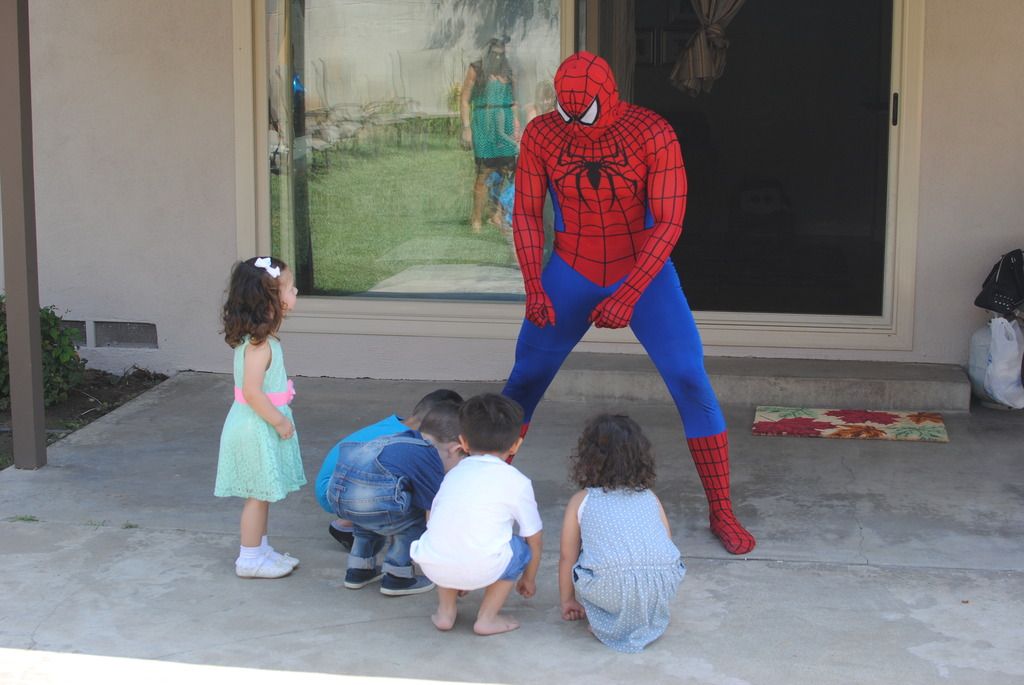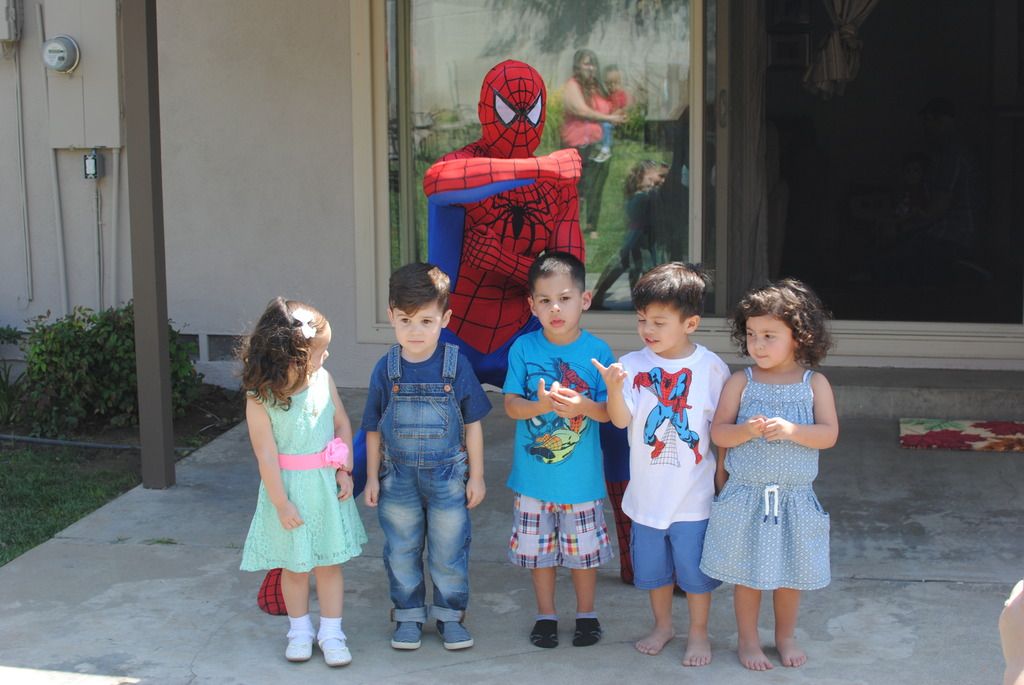 This is Ardo's cousin Daniel, look at Ardo's face, ridiculously happy!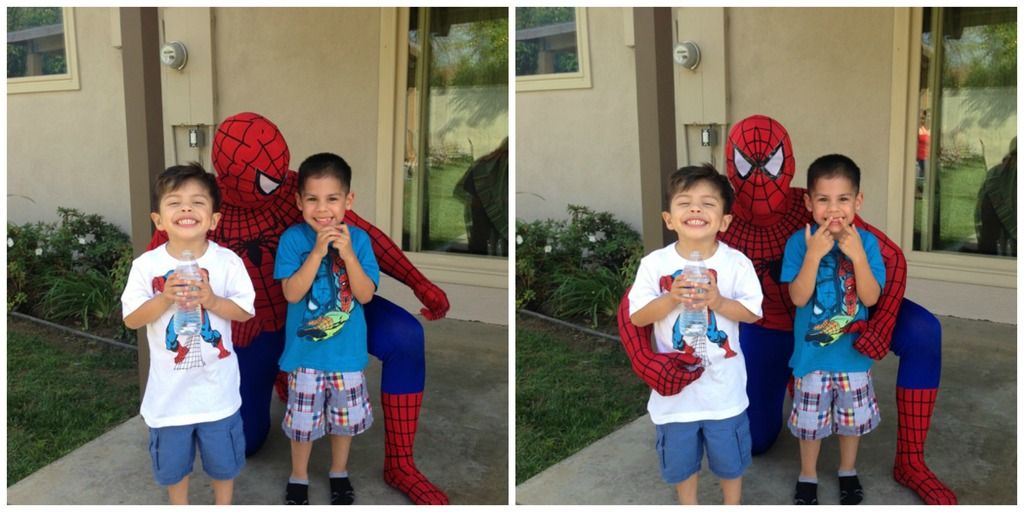 James took a picture with Spidey too, and this is how that went.