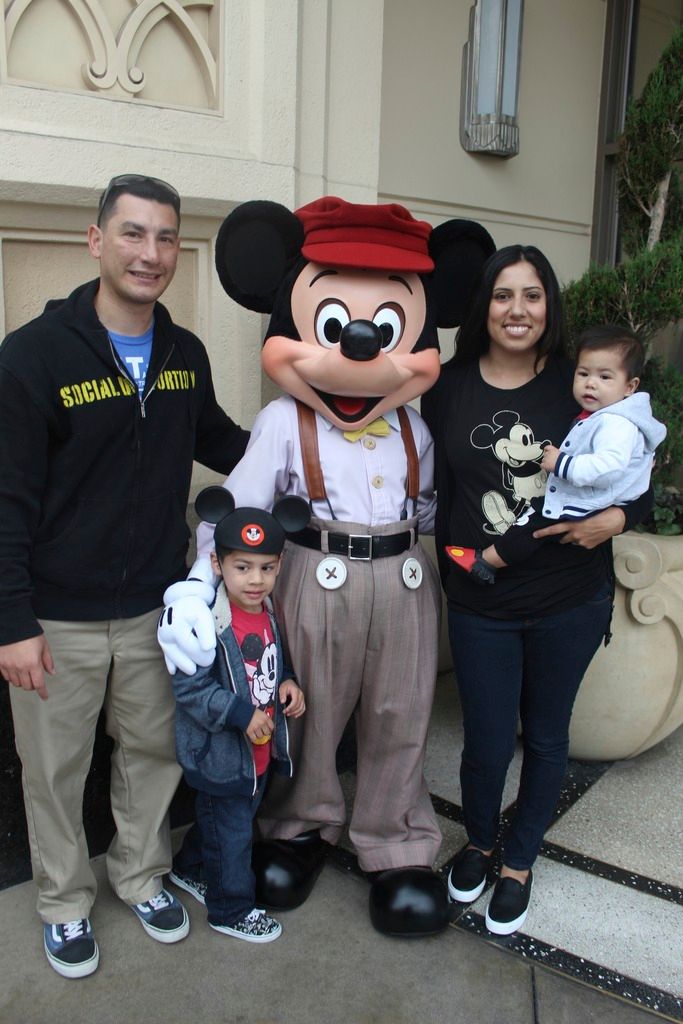 Well guys I survived it! All the birthday festivities are over and I survived and even managed to have a great time. We got to Disneyland early Friday morning. I wanted to spend some time at California Adventure because
last time
we went to Disneyland we only stayed there for a little bit but didn't get on any rides and then went to Disneyland. We were so lucky because as we entered California Adventure there was Mickey in all his glory. The line to take a picture with him was fairly short so we took advantage. Ardo was beside himself with happiness. He loves Mickey Mouse and could not believe he was meeting him. James didn't cry so I'll take that like he loved Mickey too.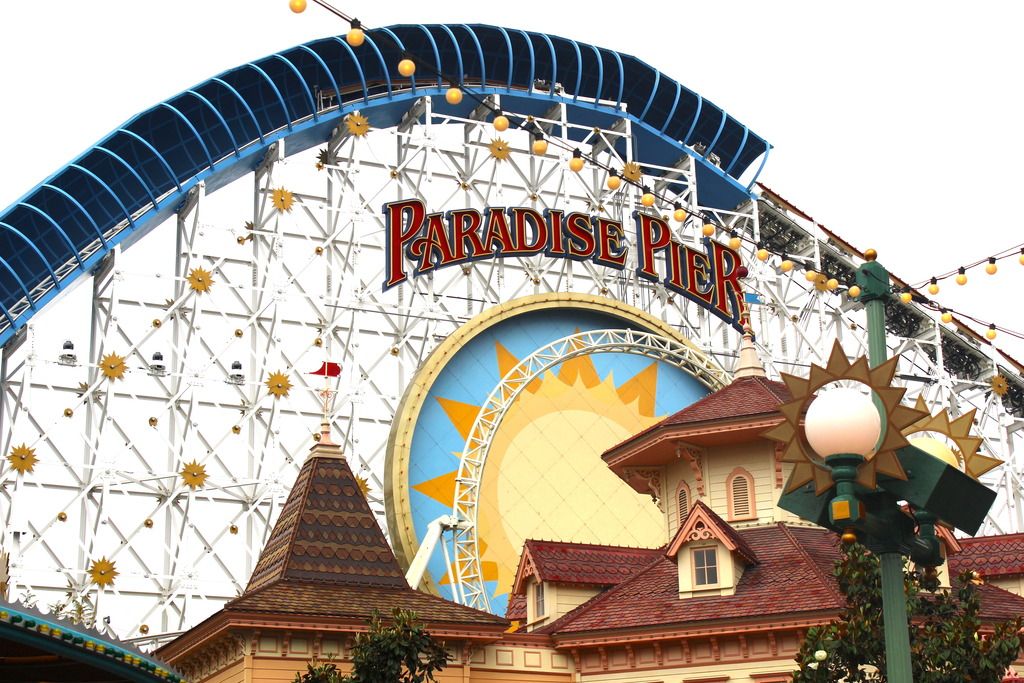 It started to rain shortly after we took our picture. We took cover under Ariel's Under the Sea ride. That was our first ride as we tried to wait out the rain. I'm all for the rain because being a California resident Lord knows we need it. I didn't let it discourage us one bit. Even if it rained all day I kept telling Jerry, "thank goodness they sell overpriced ponchos!" Right after Ariel's ride James took his first of many naps of the day.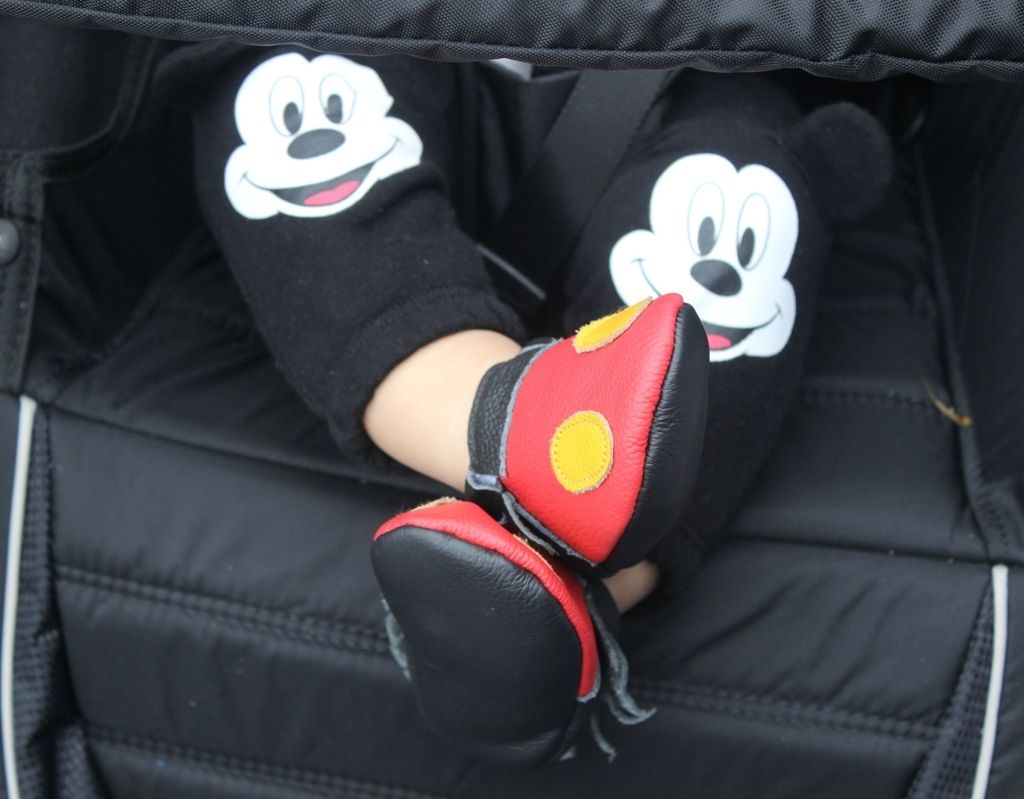 (You guys I'm a little OBSESSED with moccs for James. I found these Mickey Moccs here. I LOVE THEM! okay back to Disney day)
I'm so proud of Jerry and I because we didn't crazy over pack for the trip. We each took a backpack. In my backpack I packed 8 diapers, one full thing of wipes, an extra set of clothes for each of the boys, sunblock and beanies, oh and a little make up bag for me so I could look halfway decent. In Jerry's backpack he carried our snacks and couple toys to keep James entertained. We took one blanket for each of them and of course the Ergo and that was it. For two small boys we really packed light and just the necessities with maybe one or two extra. James is 9 months old now and thankfully doesn't have nearly as many poop explosions like he did a few months ago.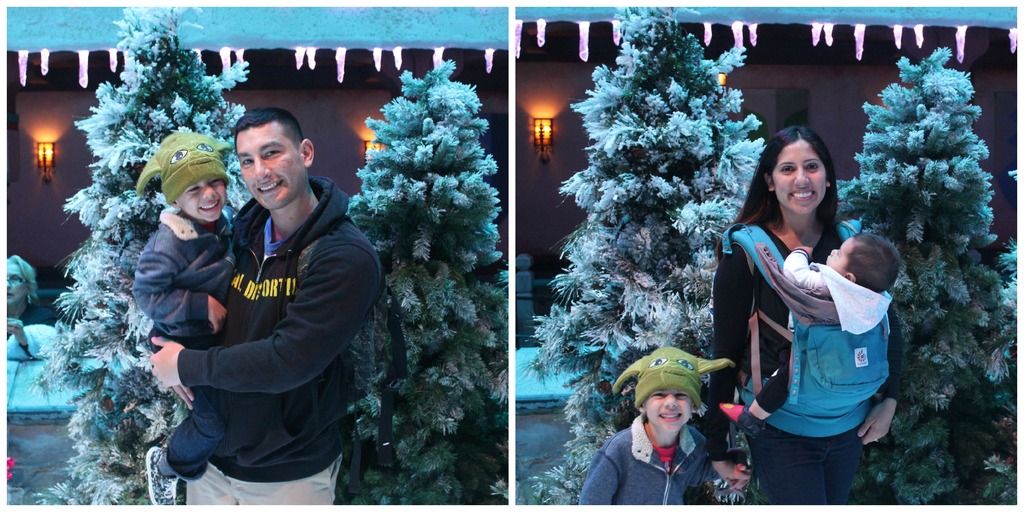 We spent a good 3 hours at California Adventure, getting on rides and just walking around. We took time to meet Olaf and go to Frozen Fun. Jerry isn't always the most patient when it comes to long lines, but before we went we talked and I reminded him that this was Disneyland and there were going to be long lines everywhere. We just have to try and be patient. Because even with the rain some of the lines were still long.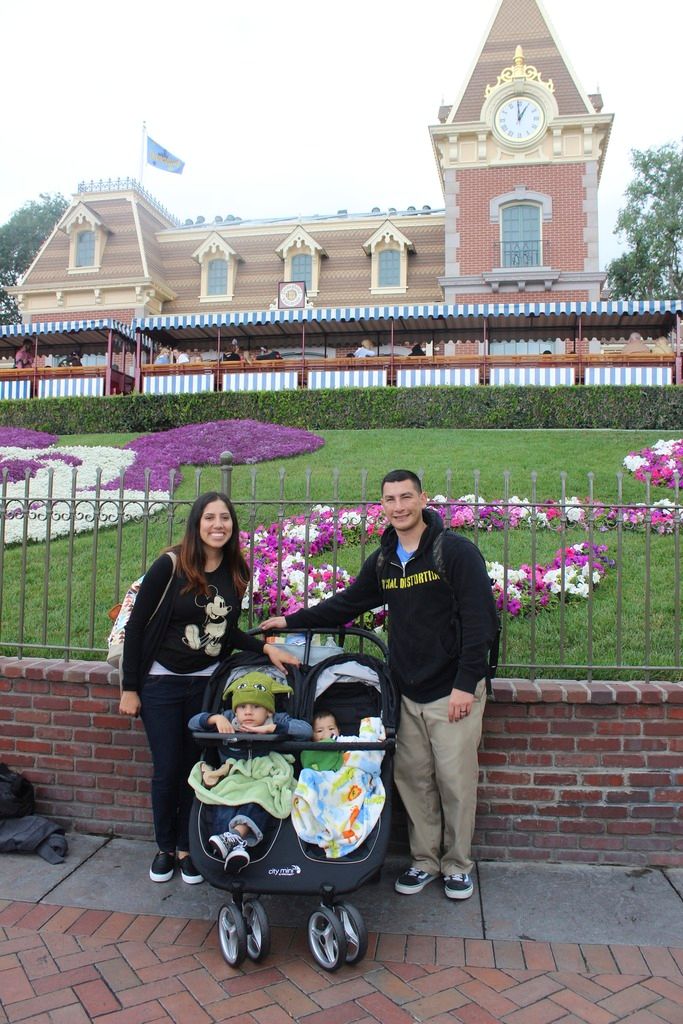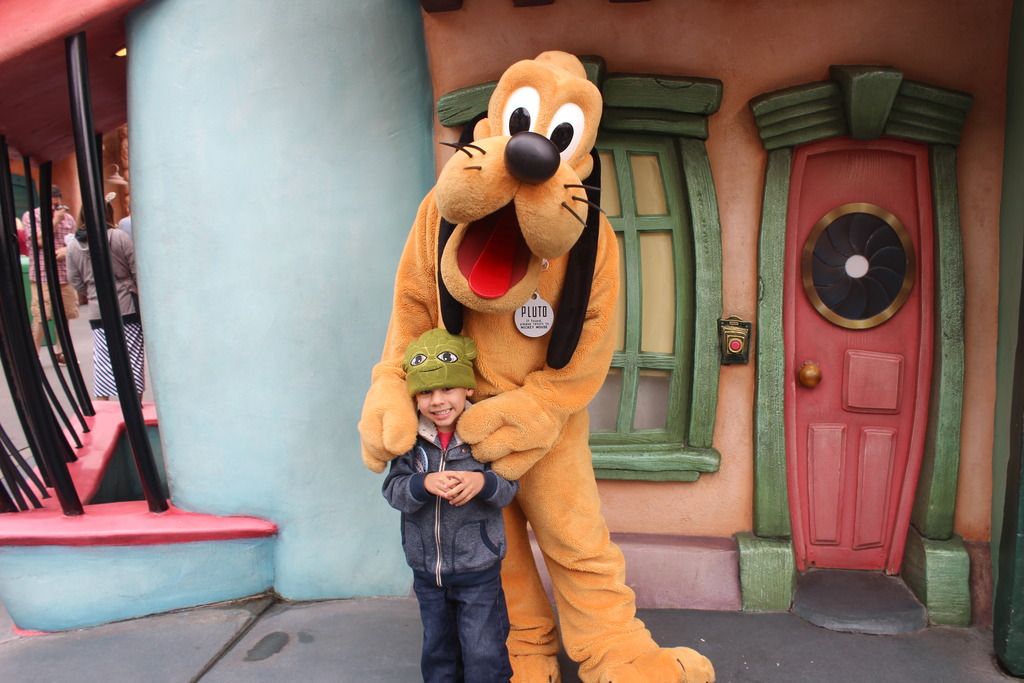 We went to Toon Town to have lunch only because it was really close and we were all hungry by 12. Ardo had to go to the restroom and on the way we spotted Pluto. Ardo went to the bathroom the fastest I've ever seen him and we ran out to get a picture with him. He told every character that they were his best friend.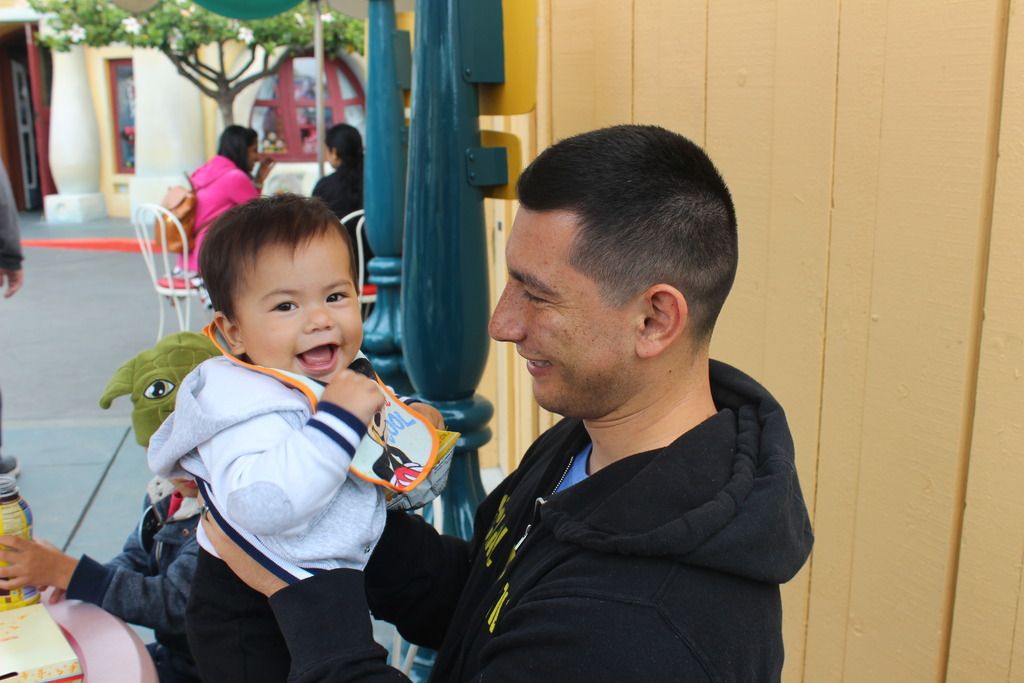 James was such a good baby. He only got fussy towards the evening but I think he was just tired of being confined. He didn't want to be in the stroller or the carrier anymore. He still did really well tho and nursed and napped and then snacked and nursed and napped again.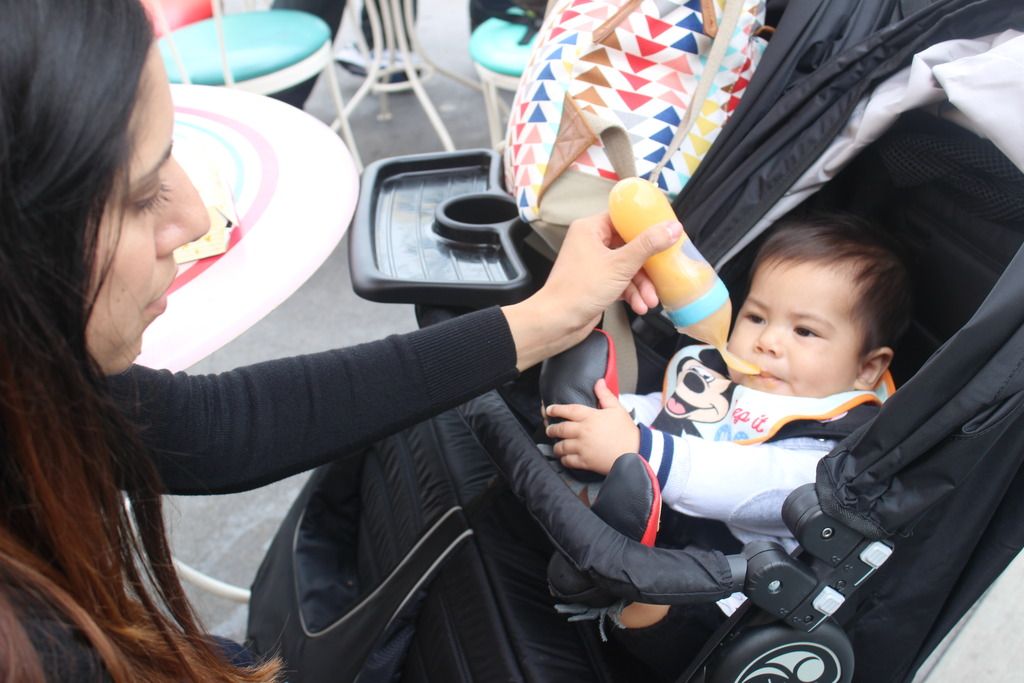 I normally make James' baby food but for Disneyland I thought buying them would be the easiest. Nuby sent me this amazing
squeeze feeder
to review (I will have a full review later this week). It was absolutely perfect! James doesn't know how to eat straight from the pouches so I filled up this spoon and gave him as much as he wanted to eat. Afterwards I would just clean the spoon off and place the cap on it and wait til he wanted more. He ate the whole thing within a two hour span and it was a cool day so I didn't worry too much about keeping it cold.
Jelly Bellys for days. Ardo was asleep during our candy run right after the Winnie the Pooh ride, so we chose his Jelly Bellys for him.
Sometimes Jerry forgets that I like pictures with the kids too so I asked him to take a picture of James and I on the Pinocchio ride and this is how that went...
and then he took a picture of Pinocchio on the Pinocchio ride and this is how that went...why did the Pinocchio picture come out better than James and me!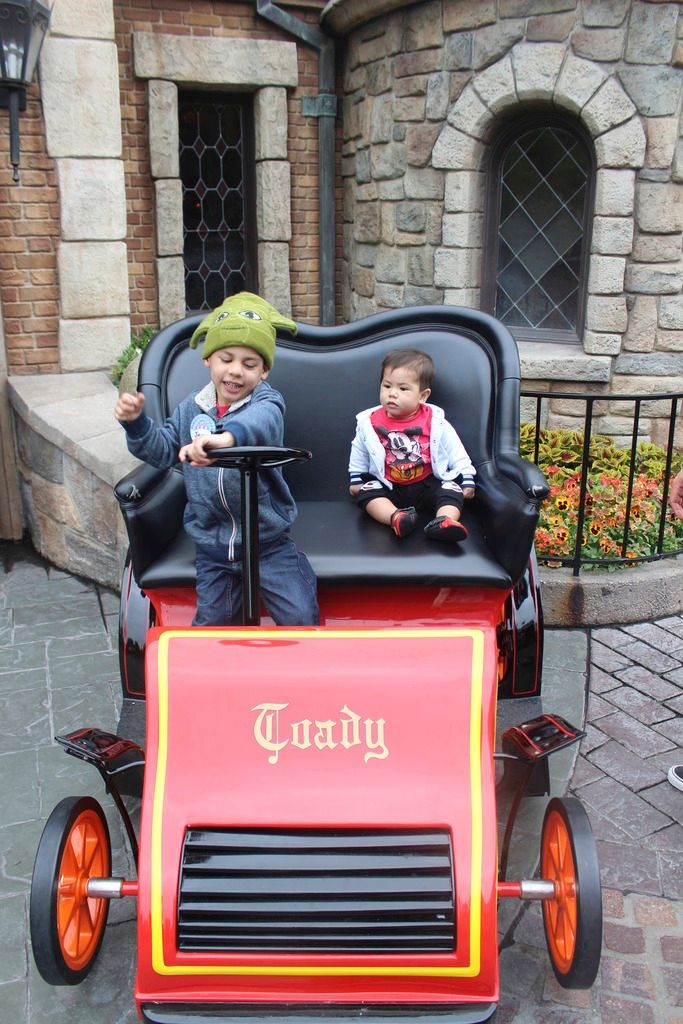 After Mr. Toad's Wild Ride. James slept through the ride but as soon as it was over he woke up and enjoyed the car outside.
We left Disneyland about 9:30, we brought the boys their pajamas because we knew they'd fall asleep in the car. James nursed as soon as we got home but he was dream feeding, probably about the Haunted Mansion. Thanks for having us Disneyland, we'll be back!