Saturday was Ardo's actual birthday. Yes around these parts we celebrate birthdays for the entire month! We decided to keep the Disney festivities going and take Ardo to Goofy's kitchen. We made reservations because I read Goofy's Kitchen can get very busy. We arrived on time and told Ardo for his birthday he was going to have breakfast with Goofy!
There was one downside, Goofy's Kitchen was expensive. I can only see us maybe going one more time possibly for James' 2nd birthday cause the kids really enjoyed it but it was over $100 for the 3 of us. This was a special occasion so we budgeted for it but I definitely could not see us going again unless it was another special occasion.
As soon as we got there, as soon as we sat down, here came Minnie. The characters stayed at our table for a long time. They took plenty of pictures and came back a few times. Ardo was in heaven.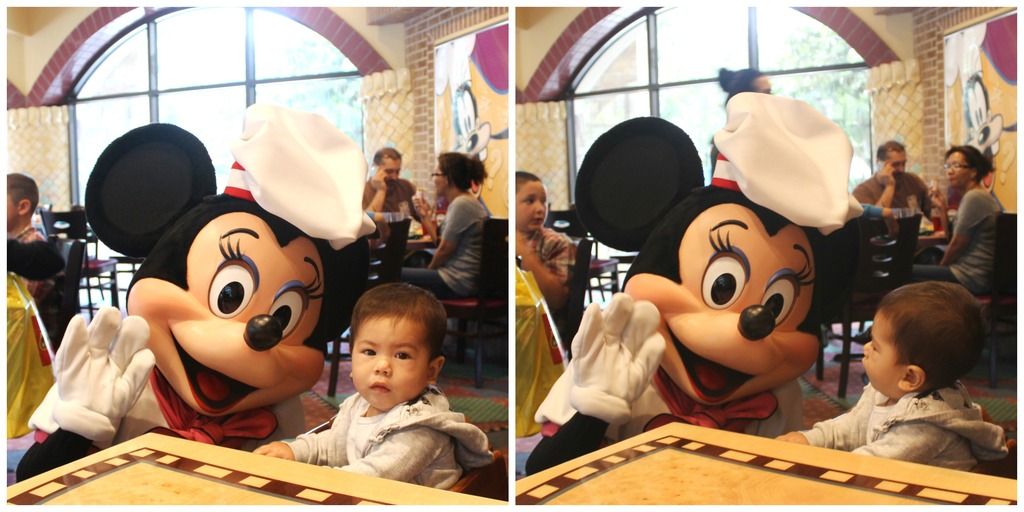 James wasn't as sure with Minnie but he never cried, he just wasn't sure if he wanted her super close to him.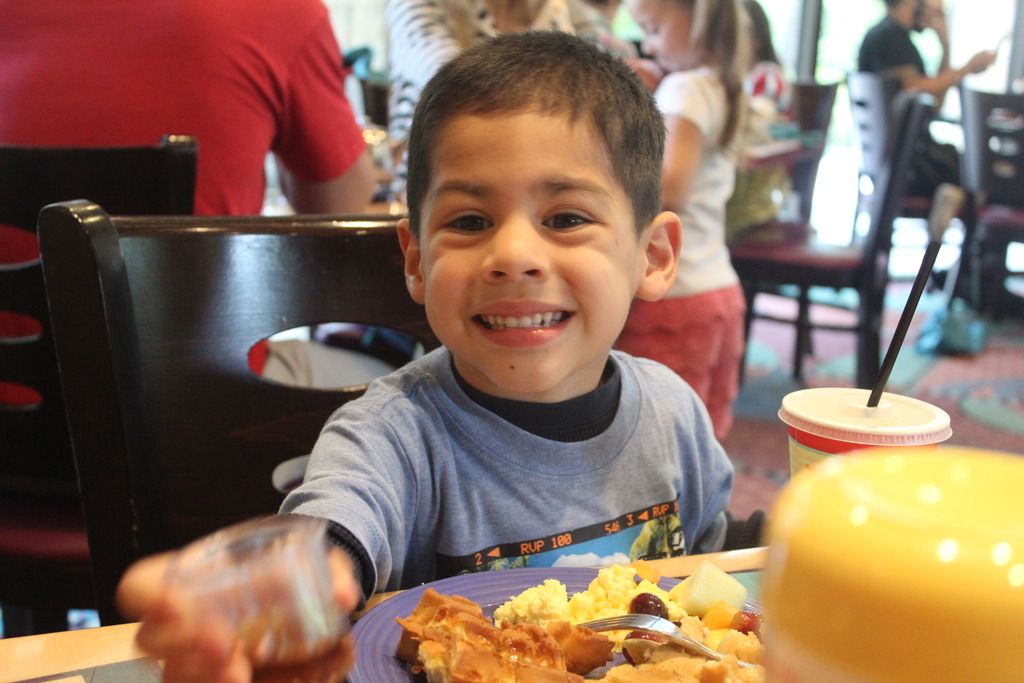 Ardo and I both enjoyed some Mickey Mouse pancakes and Mickey Mouse waffles. I thought the buffet was good such a big variety of food. After Ardo ate his pancakes and waffles he then had a bowl of fruit loops. He doesn't eat fruit loops at home so he went crazy. I really wanted him to try the peanut butter and jelly pizza but he didn't want too. I don't know why I didn't just try it myself!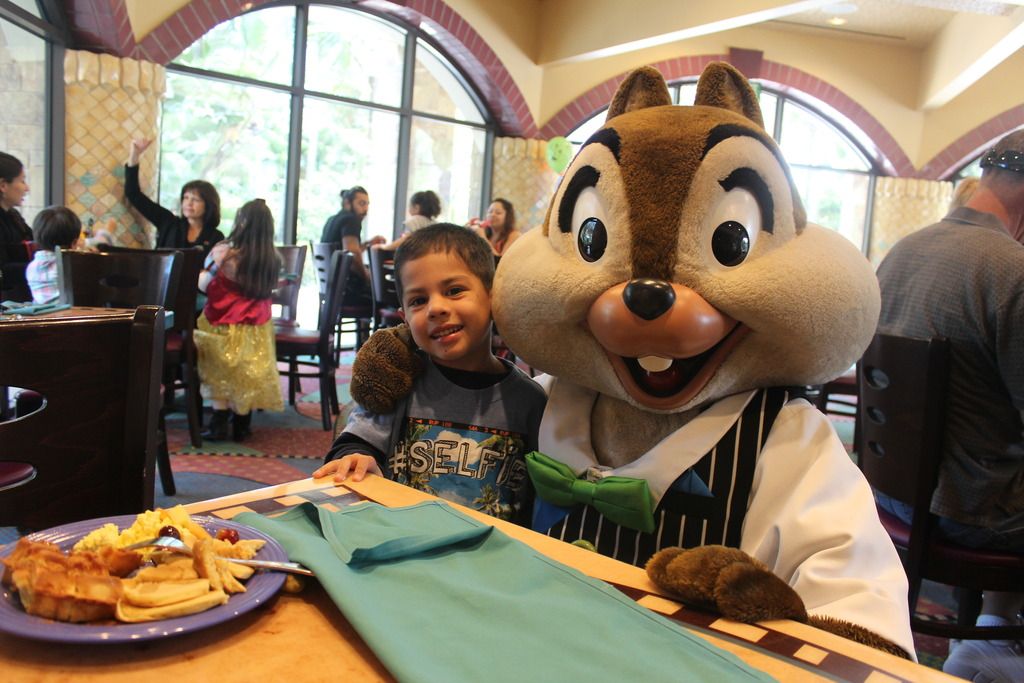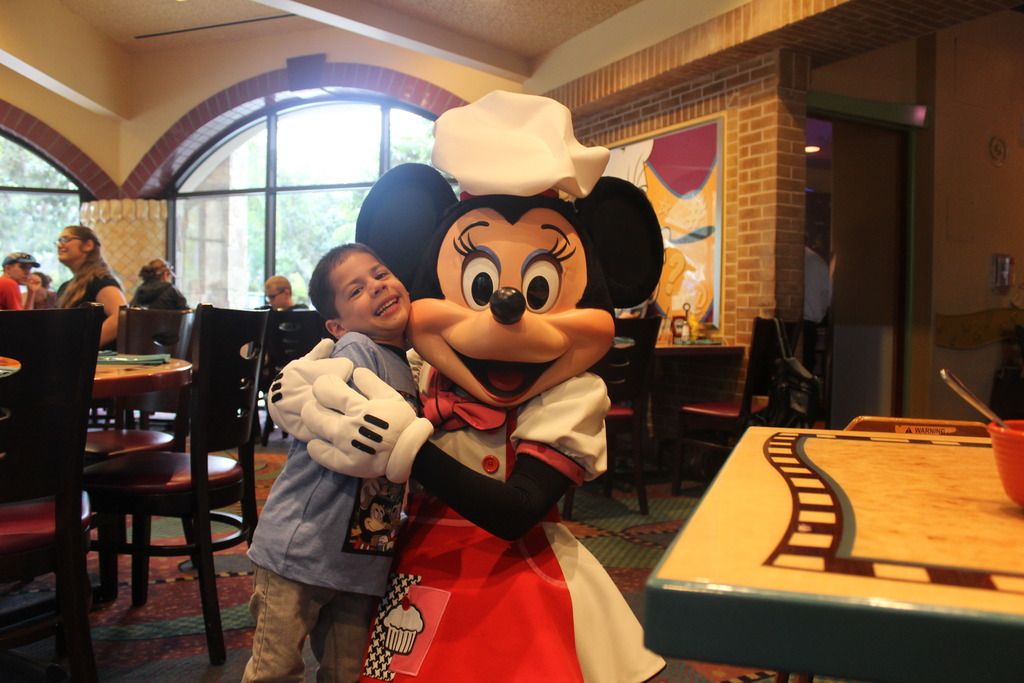 Towards the end of our meal they came and sang happy birthday to Ardo and he blew out his candle once again! He's wanted to blow out candles everyday since his birthday. I have to remind him at some point his candle blowing days are over til next year! haha.