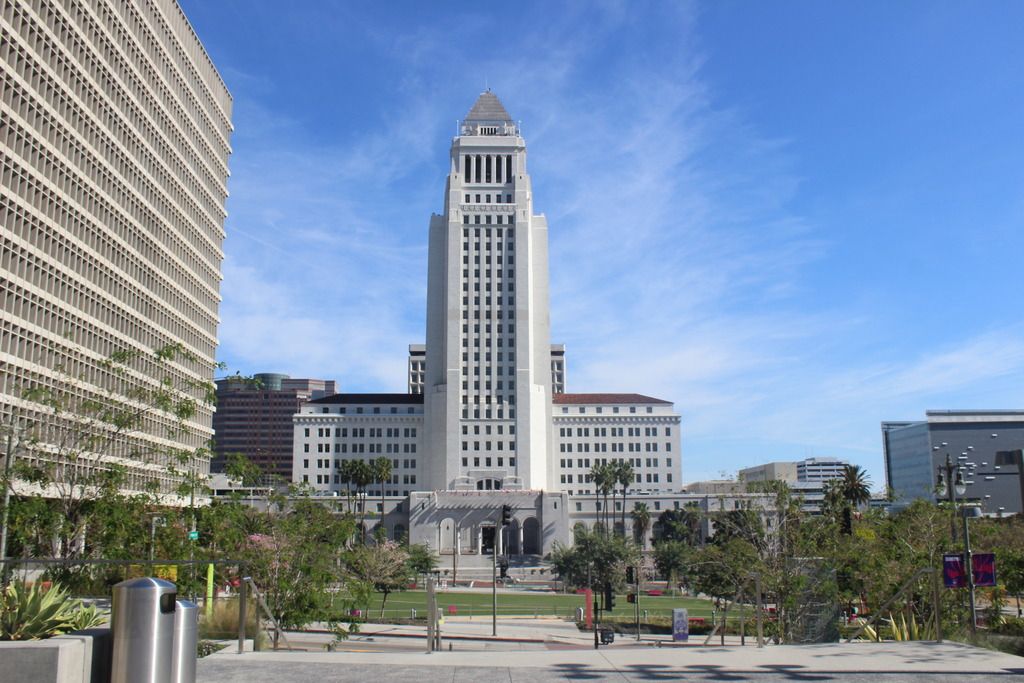 What do you do when it's March and we are in the middle of a heatwave??? If you're me, you'll complain. I normally complain first, then I make plans to try and beat the heat. Downtown Los Angeles is really trying to give the city a revamp. Every month (it feels like) they're coming up with new ideas and new structures. In 2012
Grand Park
opened and with it came an awesome splash pad. I swear there are not enough splash pads around here. There are public pools, but sometimes you don't want to go swimming as much as you want to just get wet! Today, as I've mentioned, it was 90 degrees so we packed up for a picnic and headed to Grand Park for the splash pad! We had a great time! The water wasn't freezing cold so I sat James down on the water and he just loved it. Ardo ran in and out of that splash pad for 3 hours straight. Only taking short breaks when I would force him to have a snack. It was so hot! Also the bathrooms were super clean, a definite plus when you have two little ones. Grand Park, I'll see you soon.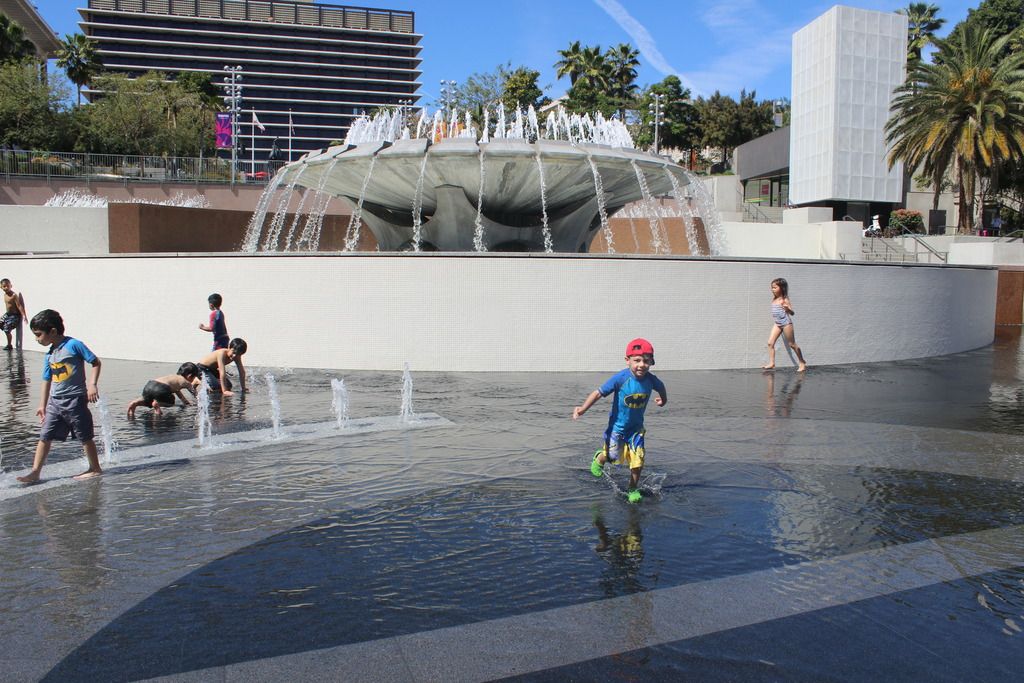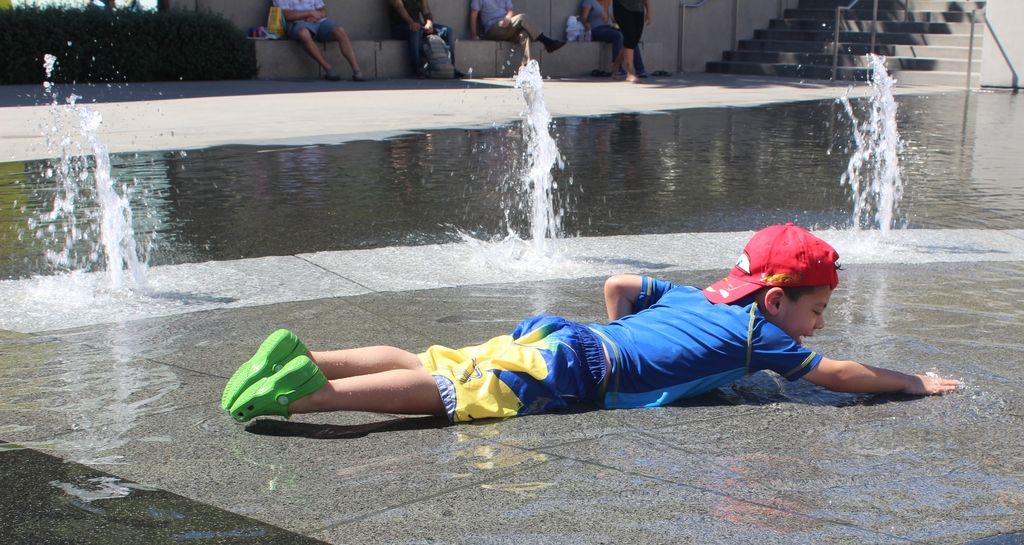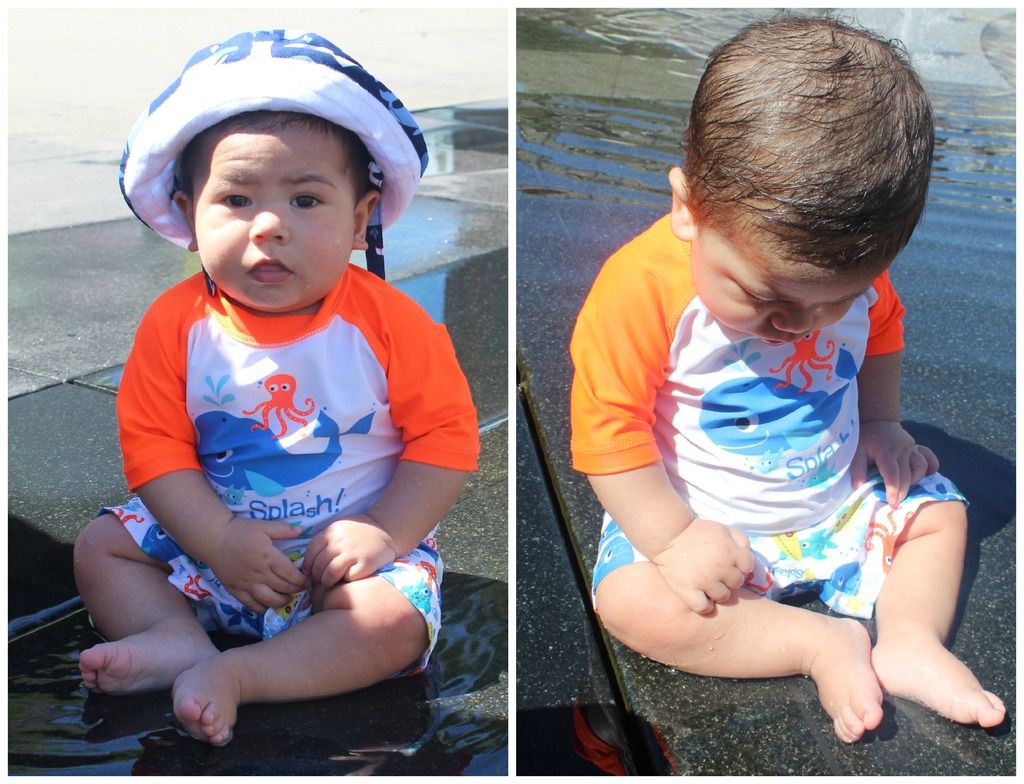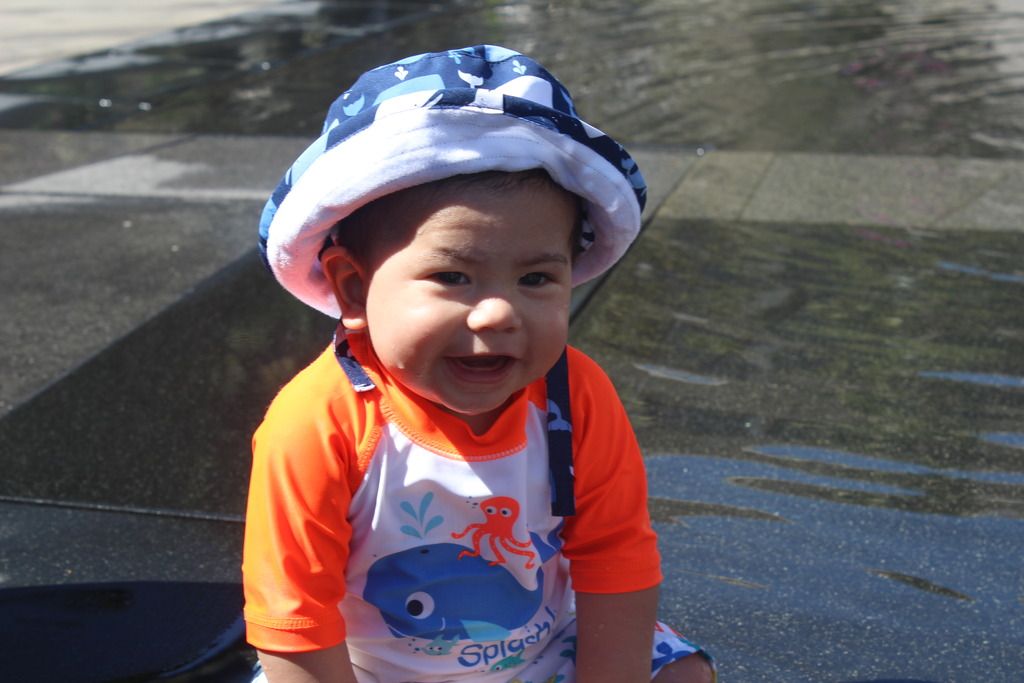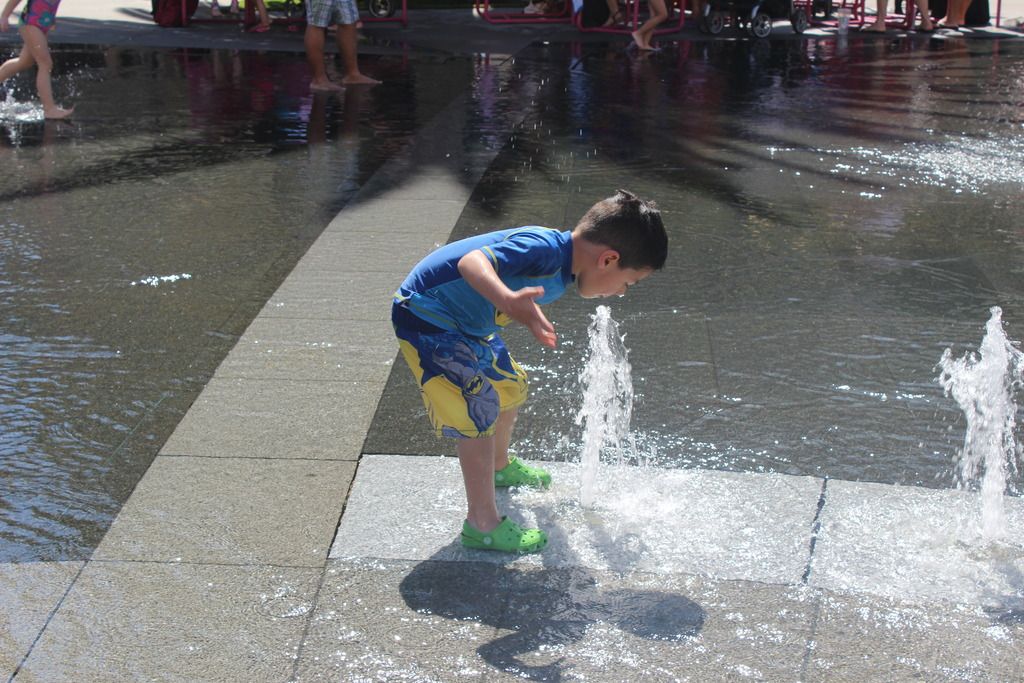 Finally snack time! How cute are these reusables?
Swankaroo
makes the cutest reusable snack bags. I just love them and they have so many different fabrics to choose from.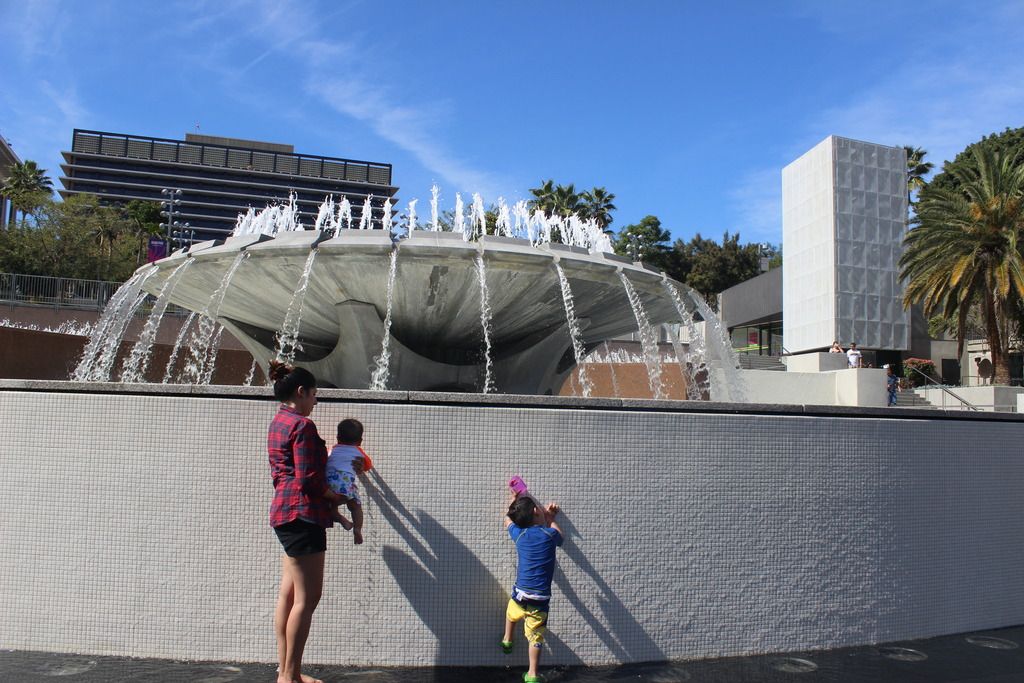 We have another 90 degree day tomorrow but I think tomorrow I might just stay in an air conditioned place all day.