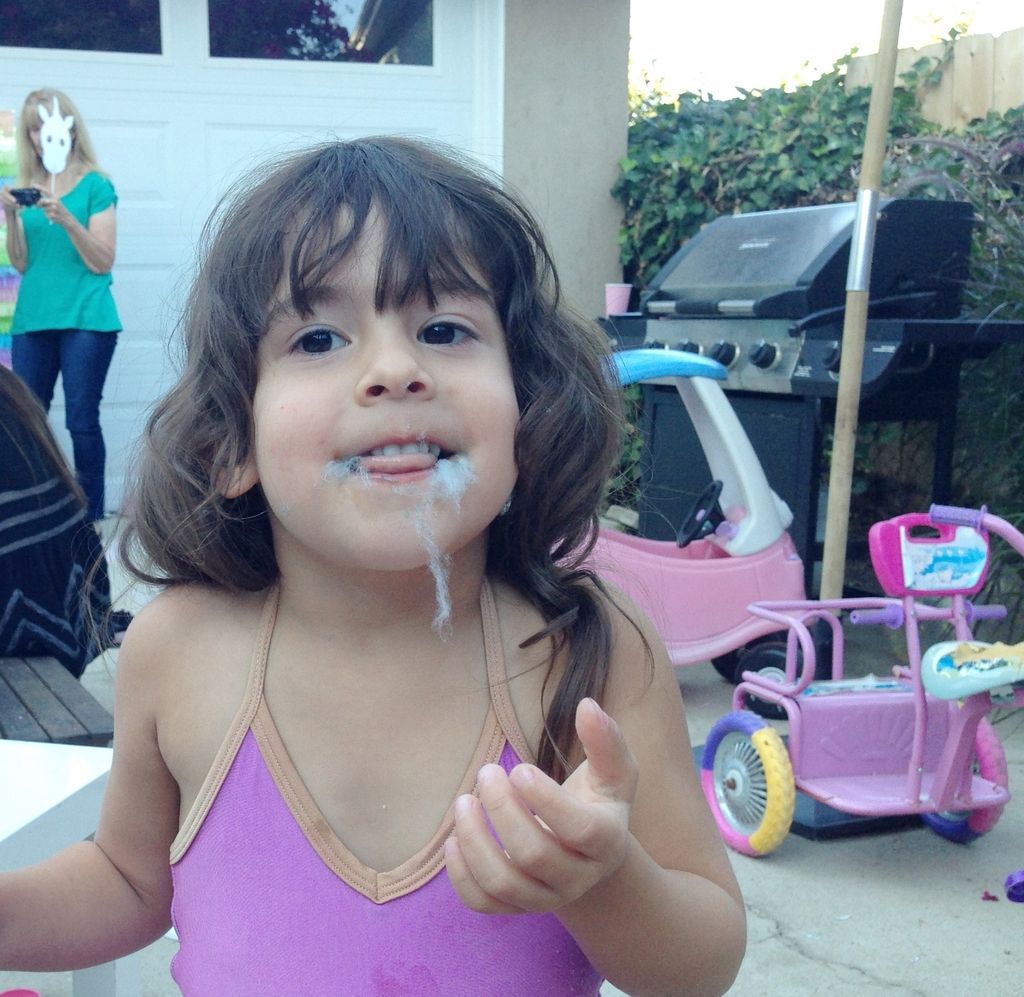 We celebrated Dylans 3rd birthday yesterday and I honestly cannot believe she is 3. In case you are new here, first Hello and Hi and Welcome! Dylan is one of my best friend Laura's daughter.
Laura
had the sweetest unicorn party for her, it was just precious. Its still really hot in September so Laura had a few pools set up for the kids. Ardo and James were in heaven. Ardo can be a little bit hesitant when it comes to daring things and for him a slide in the pool is daring, but Ardo saw all the other kids going for it so I was so happy when he did too. I was so proud of him. I don't have a picture of the big slide but trust me, I wanted to slide down it too. Last year James was just two months old and I remember it being a lot hotter of a day then again I wore James the whole time and if I wasn't wearing him he was nursing, so this year it was much better for me.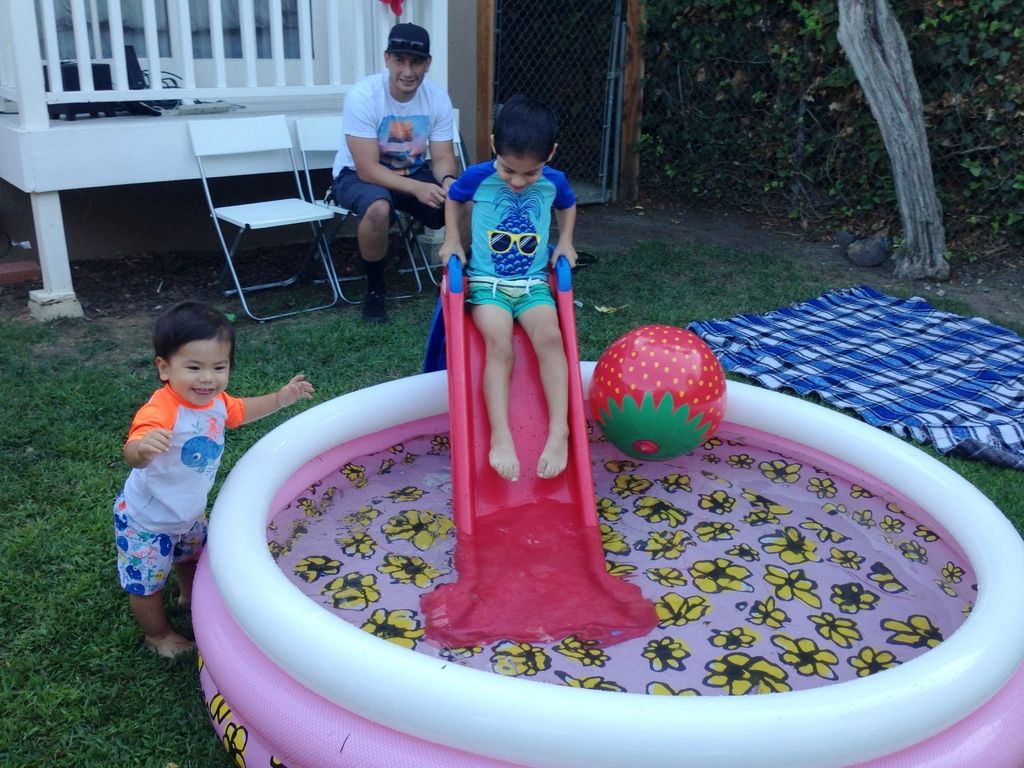 James wanted to go down the small slide over and over again but the water was just a little high for him so Jerry and I really needed to keep an eye on him. If Ardo is hesitant James is our daring child!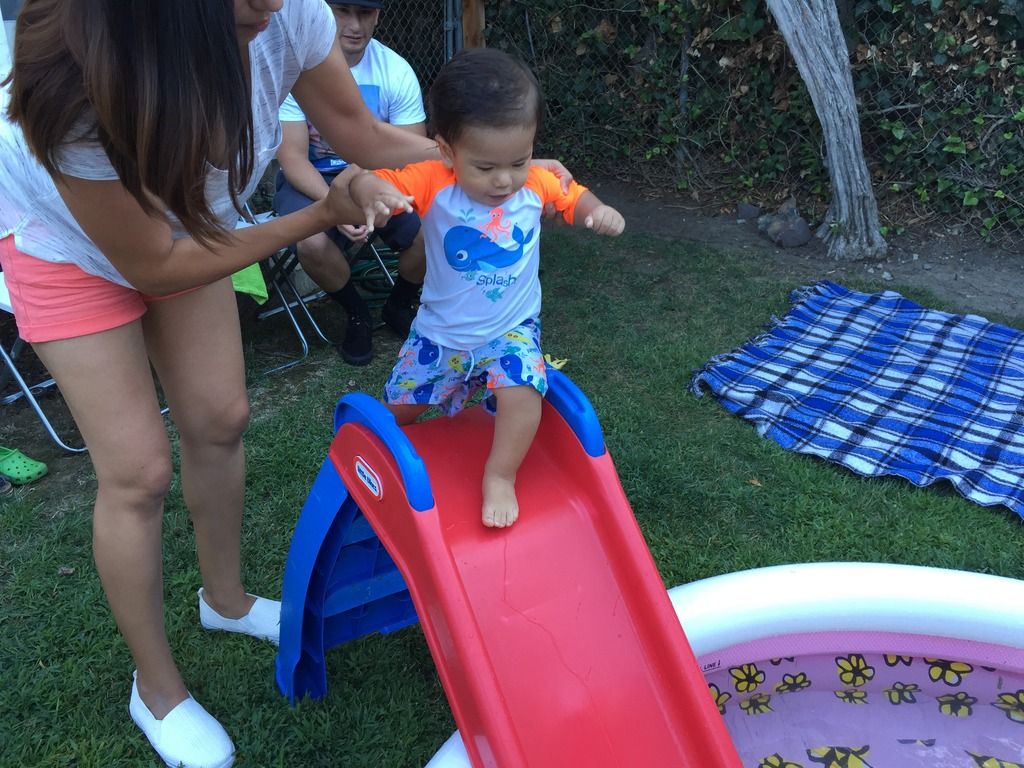 The sweetest little unicorn set up full of goodies. I ate 3 donuts, you know in celebration of Dylans birthday of course.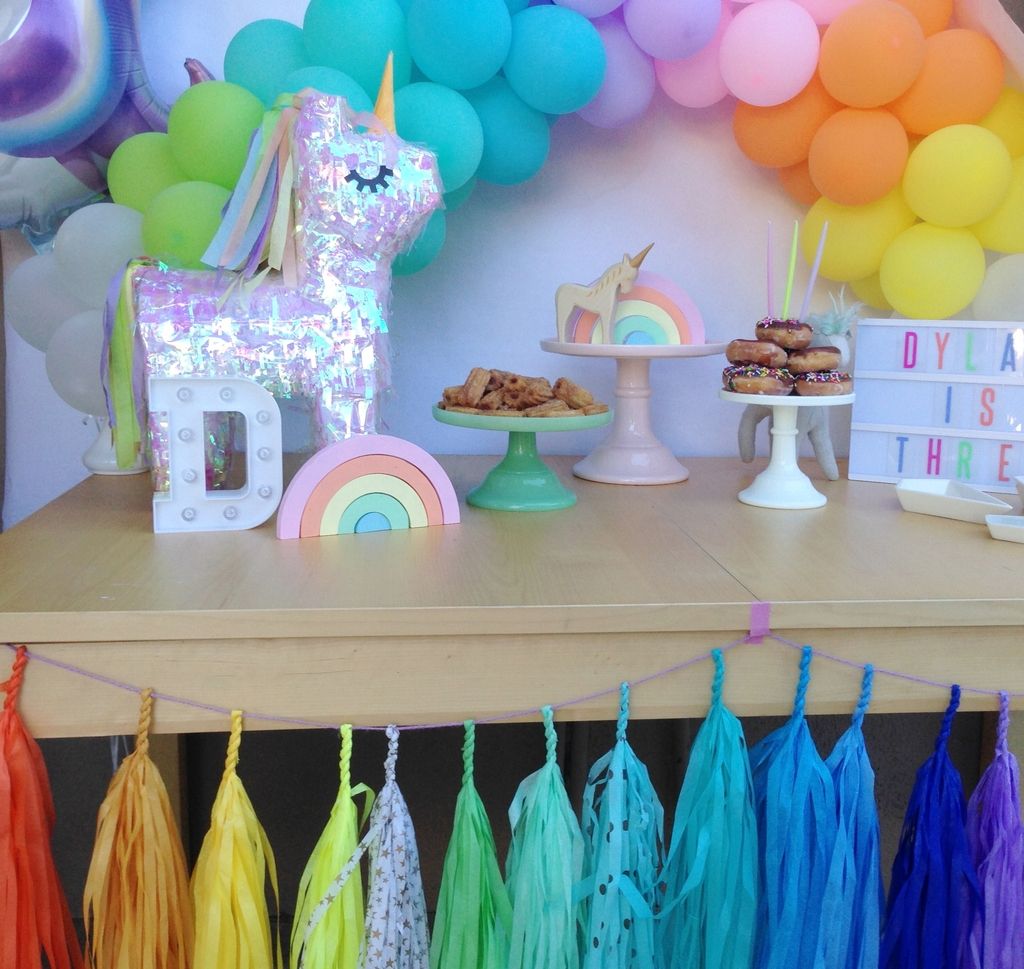 I wrote this little story on my
instagram
but I want to share it again here. I asked Ardo if I could take a picture of him at the party in front of this cute unicorn backyard that Laura made. He said yes and then said he wanted to look "weird" so he smiled and quirked his body a little bit. Then after he asked to see the picture and when he saw it he said "YES! I look weird!" He showed a few people at the party his "weird" picture too. He was so proud of himself and achieving ultimate weirdness! I love this kid.