I go to sleep on Friday night and I think a little troll might come in and make a huge mess because I swear I wake up to the apartment upside down. Then since it's already a mess, I just go with it! Laundry is everywhere...Goliath is laying all over everything, and in the midst of it all, my boys want waffles. My waffle maker is the greatest, I don't know how much she loves me tho because I always wind up doing this >
I swear I don't mean to, but I somehow always overpour.
I come out of the kitchen and there's Ardo playing with his hungry, hungry hippos. I appreciate so much that he looks at the camera and smiles on his own. It's so sweet.
I made a few more waffles and actually got one right this time! No spillage!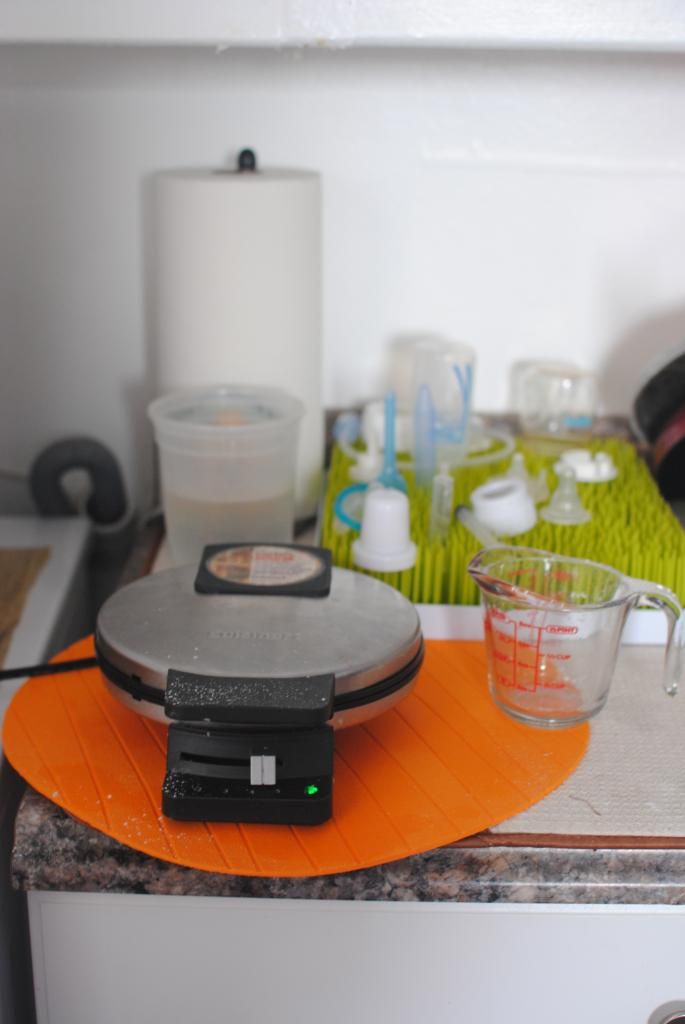 Before I leave the kitchen, this guy was like...um where's my waffles??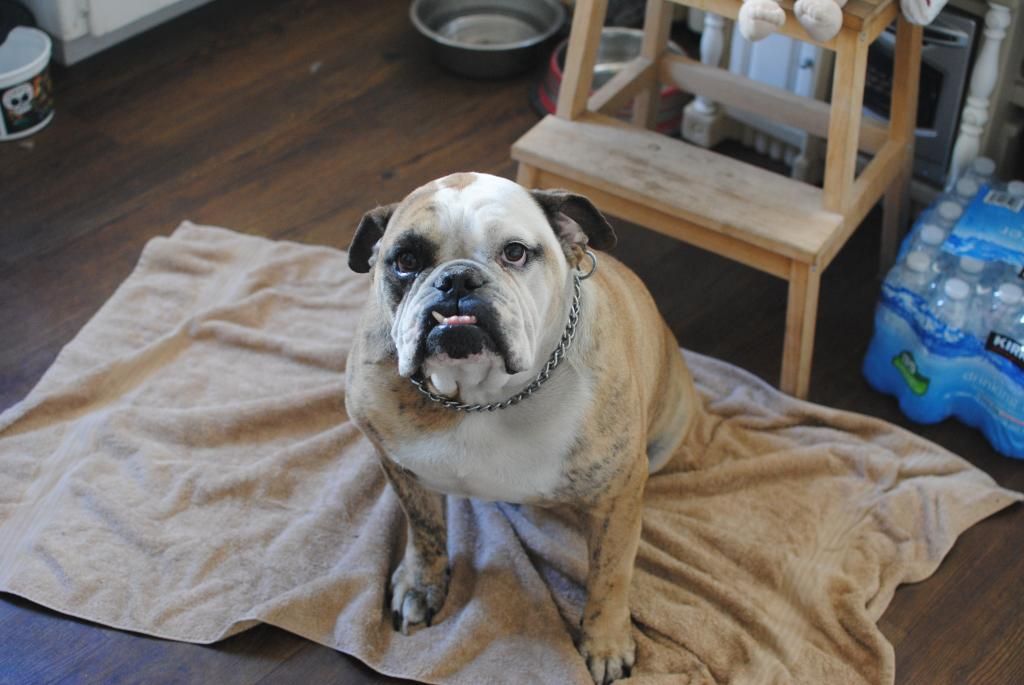 That towel is not Goliath's bed, but no one told him that!