On Saturday we celebrated a friend of mine from high school's 30th birthday. He and his boyfriend rented out a little place in Newport right on the beach. It was gorgeous! Days here in Southern California have finally started to cool down. The party started at 1 and we got there at 1:30, I'm considering that a huge victory because I can't tell you how late we've been getting everywhere now. Another thing I had heard about having a second baby, how hard it is to get out of the house, you people weren't kidding! I absolutely love getting together with my friends. My best friend (forever) Izzy hadn't met Jamesy boy yet. I gave her a hard time and told her James didn't want to meet her now! Ardo loves the beach so we took his sand toys and let him play near the house. He thought he was so cool playing in the sand with his jeans on. We had such a wonderful time.
Izzy with Jamesy boy, for some reason he liked her!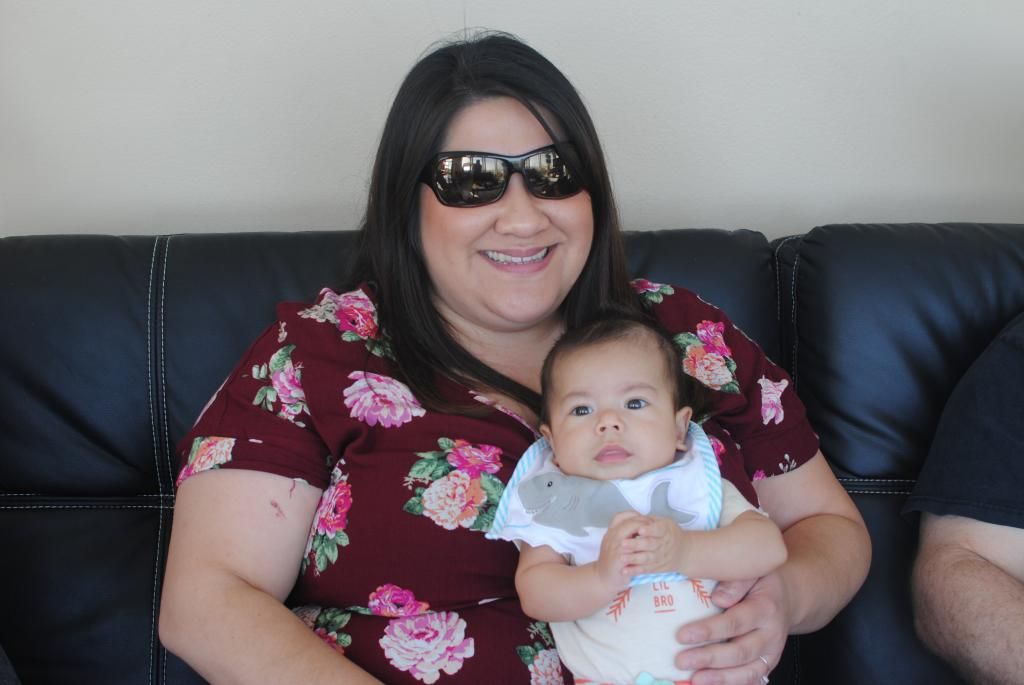 We've been friends since kindergarden, that's all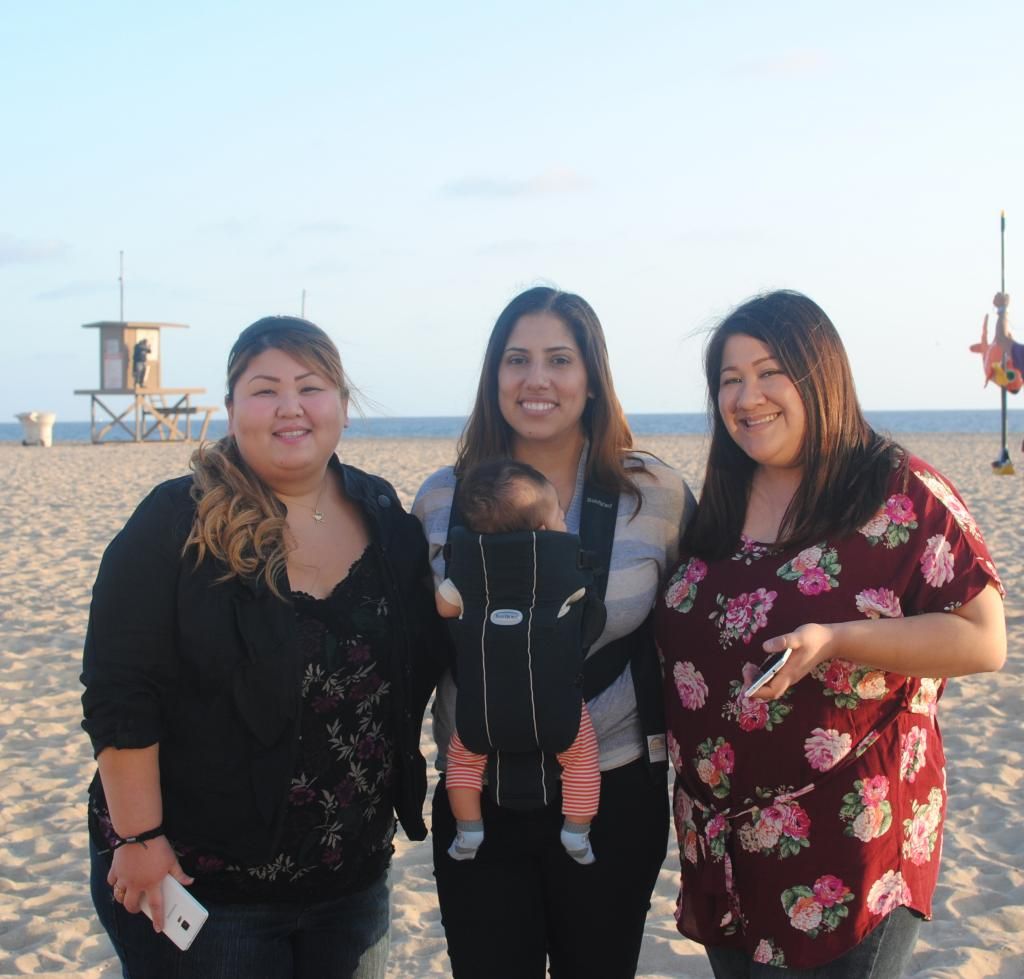 The birthday boy was going to take the plunge and dive into the ocean....but at the last minute decided against it! haha. He did wind up going in...a little. I don't blame him that water looked cold!