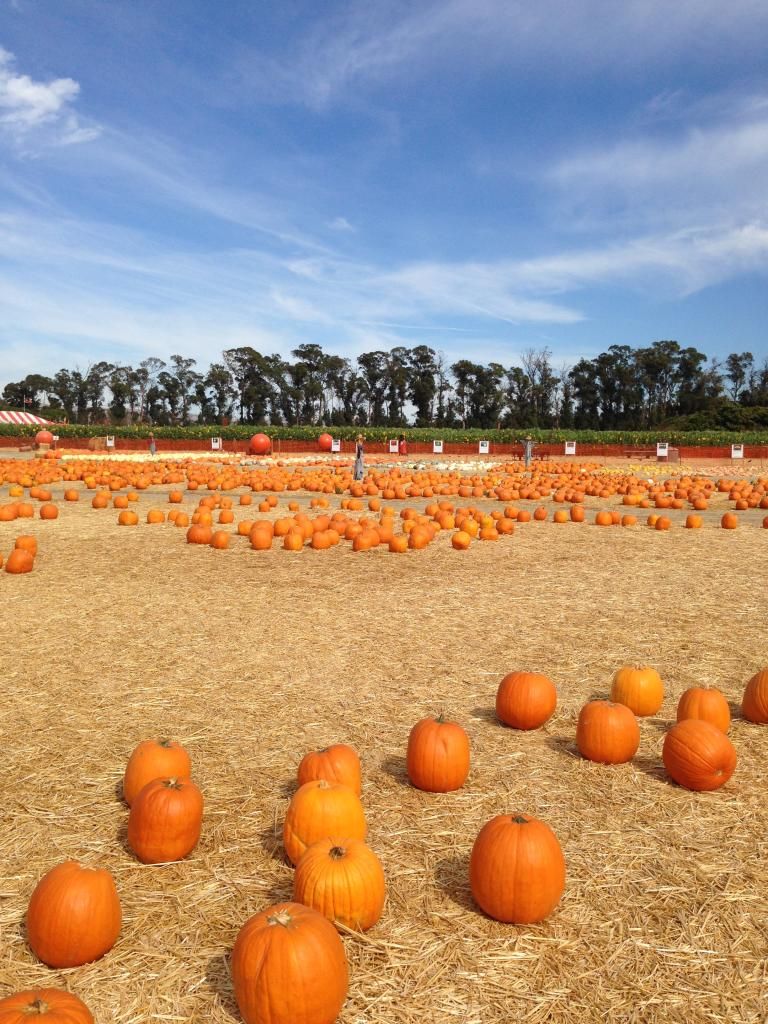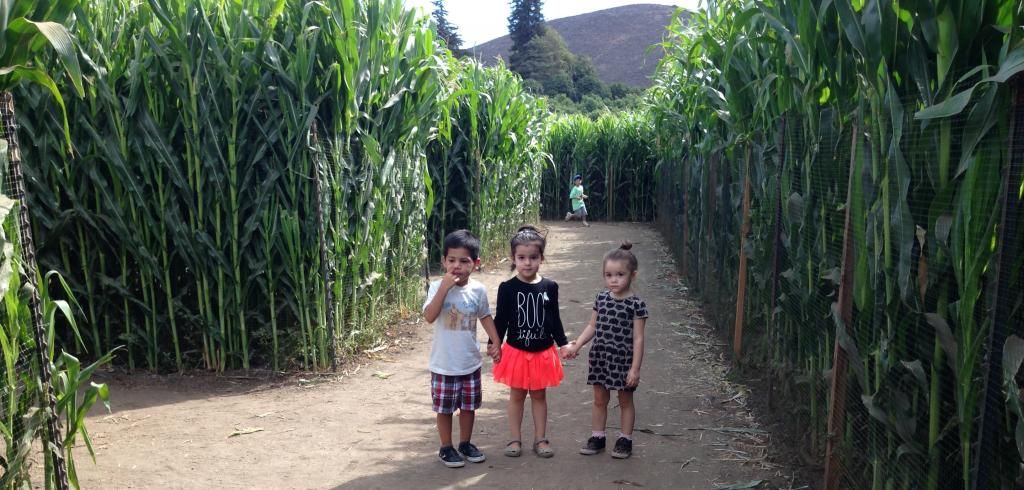 Yup that's my son with his finger in his nose, I'm so proud of him. :)
Another little tradition we have around Halloween is visiting a pumpkin patch with my good friend Laura. It's been so cute to see our babes grow up together. This year we visited Underwood Family Farm. We'd been here before together and really enjoyed it. The first time we came sweet little Dylan was just over a month old and now she's two! :( Jamesy boy was our baby tho, he basically slept the entire time we were there, it was great! This year we were also joined by Angela and her little sweetie Olivia. Angela is Laura's friend, but I'm gonna call her my friend too! It was 3 mamas against 5 little ones, we managed and had a great time. Hanging out with other parents can be so nice because I feel like they're immuned to meltdowns, and potty accidents, and hay throwing and crazy kids running a muck. It's like EH. Ardo didn't want to ride the ponies but he wasn't afraid this time. I asked him once, he said no and that was that. I told Laura I wasn't going to be all crazy pushy mom and force him. I didn't and we had a much better time. I just let him do him!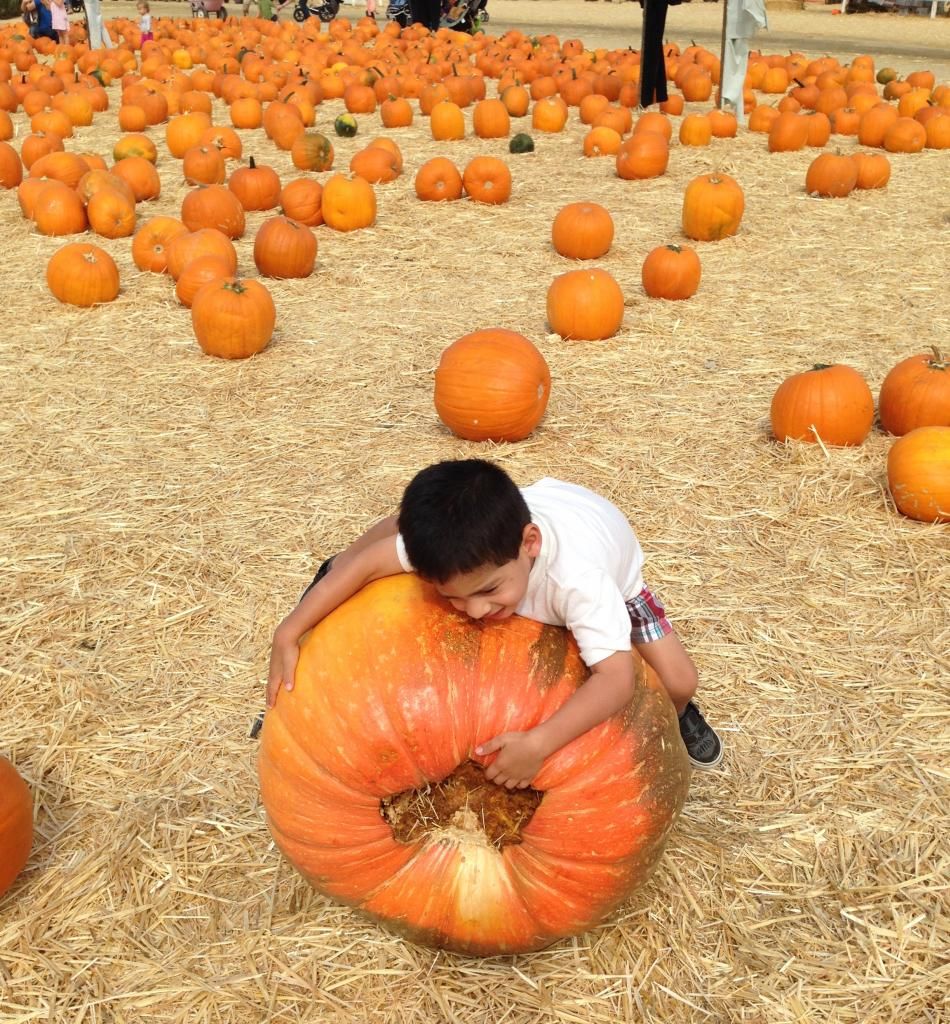 Ardo and Brooke these two crazy kiddies. I just love them.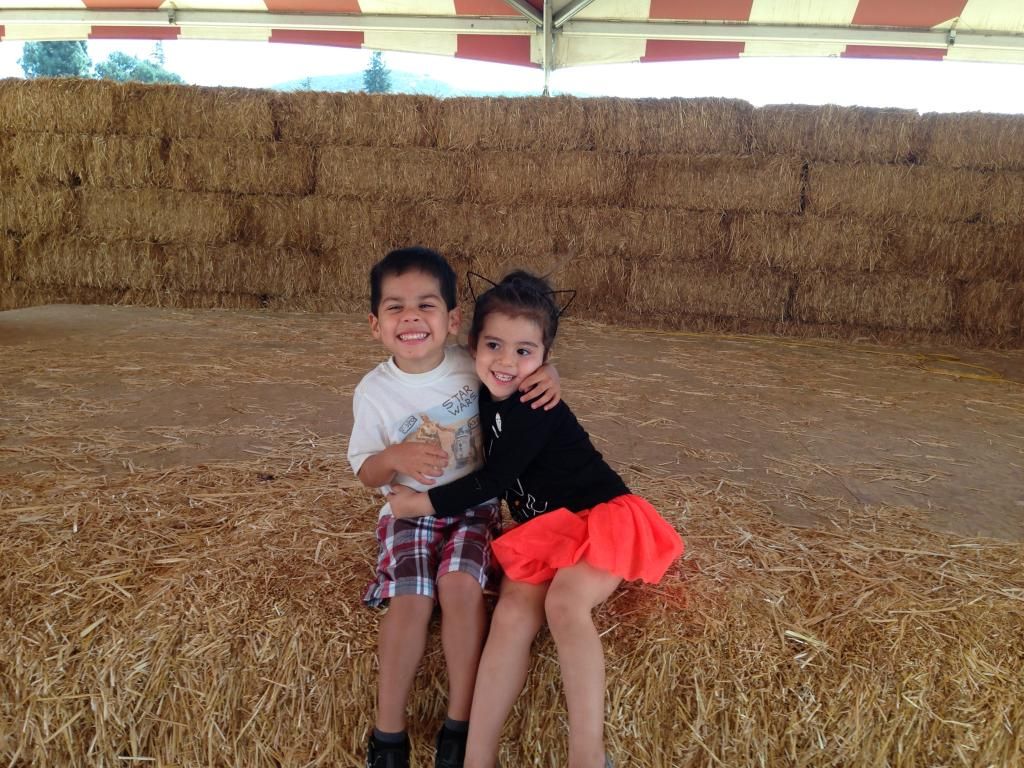 I wish we could have gotten James in on this picture, but I was not about to wake him.
Little Olivia.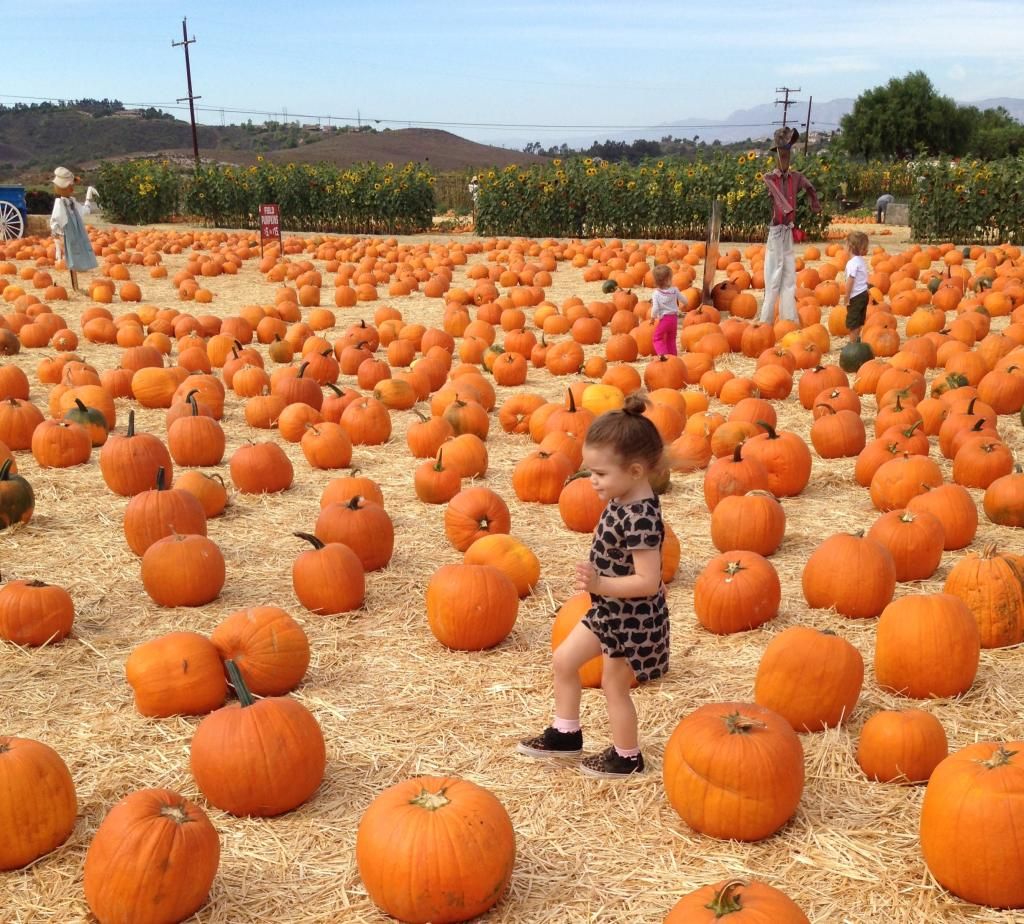 Ardo trying to be cool next to the spider, then hopping on.
Everyone trying to get up on the spider.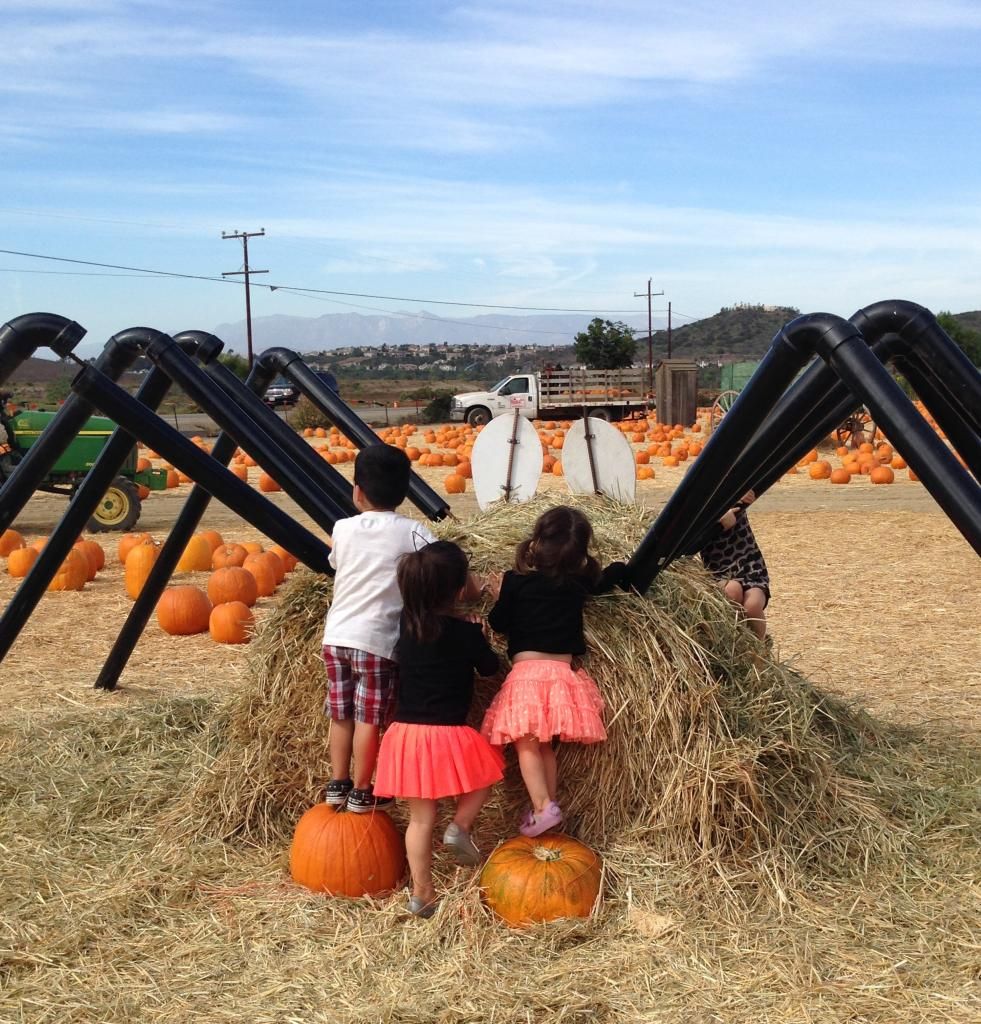 I love halloween!
Also, I've been meaning to mention my dear friend Laura who is one of the most creative people I've ever met, along with Angela, opened up
La Lune
. An awesome little online shop selling accessories for mamas and little ones. Girls and Boys!
La Lune
is having a 50% off sale right now on their Joyeux Halloween collection.
This
is my favorite out of the collection. I'm ridiculously excited about what is coming for Christmas. Keep up the great work mamas!