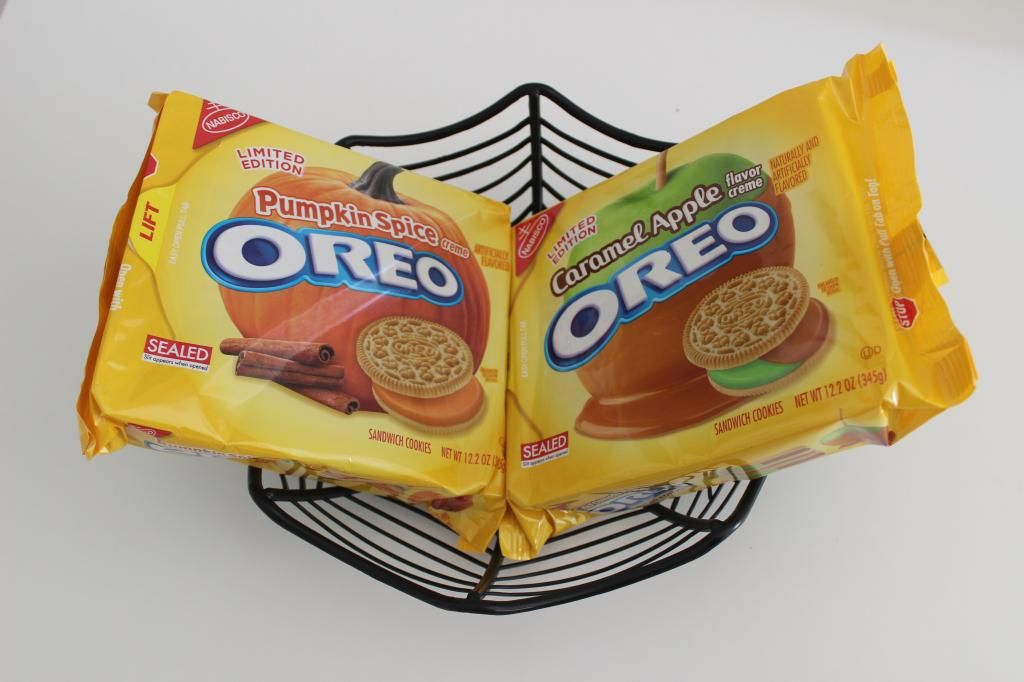 I'm probably not going to do this again because this was a lot of cookies in one month, but this month I am comparing another set of Oreos. I heard a little rumor about Oreo cinnamon sugar for Halloween but after careful investigation, it appears that was only a rumor. I haven't seen those at all. I did however stumble upon these little gems at Target:: Pumpkin Spice and Caramel Apple.
Let's get started, first Pumpkin Spice. I really liked these. I always wonder why whenever something is flavored pumpkin it has to be pumpkin spice. Why the spice?? Maybe someone can explain that to me one day. These were really good, the creme was creamy, the pumpkin spice was just right and the vanilla cookie complimented it all. I wish they had these all year around! We all tried this cookie and all agreed they were yummy. Ardo particularly loved these out of all the cookies. He's a cookie monster so I take his opinion very seriously.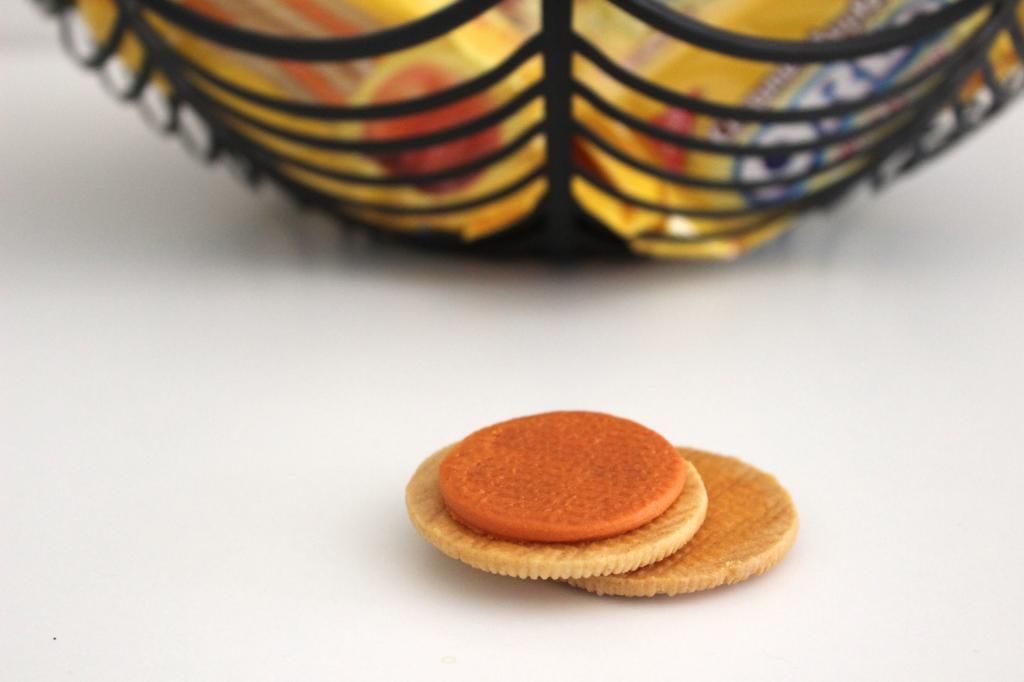 Next is Caramel Apple. OMG GAG!!! These were the grossest cookies I've ever tried. It did taste like a caramel apple, and I like those, but caramel apple flavor is gross! These were soooo sweet, I could barely eat one. My sister couldn't even finish hers, she threw the creme out and just ate the cookie. Ugh, I definitely won't be getting these again…ever!! Bummer too I have to try and get rid of them cause I have the whole pack left with only a few cookies missing. Let me know if you want them, I'll Fed Ex them right over. The concept was great but the taste…………….ummm no.