I checked in the hospital on a Tuesday afternoon, that Thursday I got a real surprise come through my door…. a therapy dog!!! The sweetest little british woman asked if she could come in and have a little visit with me. I of course said YES and she entered with Kai, a golden retriever who had been abused as a pup and is now a therapy dog. My day immediately brightened up, I had no idea the high risk unit had added therapy dogs. The trainer told me this was something new the hospital was trying because the high risk and postpartum share a floor. Some woman don't want dogs near their new born babies, which I completely understand, but the hospital felt because the high risk unit has their own little wing they'd try it out. So far it's worked perfectly and us mamas to be who are cooking our boo's. The trainer has two dogs, Kai and Maisie, Maisie is a little younger and she's a golden doodle. Her hair is amazing!! Its puffy and curly and sometimes in her eyes but something I didn't know is golden doodles don't shed. I don't know about you guys but the only downfall of our amazing dogs Atticus & Goliath is the shedding, and now that summer is right around the corner its going to kick up a notch!
So every Tuesday and Thursday here come my little hairy friends. If I can't be with Atticus and Goliath, its really nice to visit with these guys.
My sister made me my little therapy dog garland to brighten up my room. :)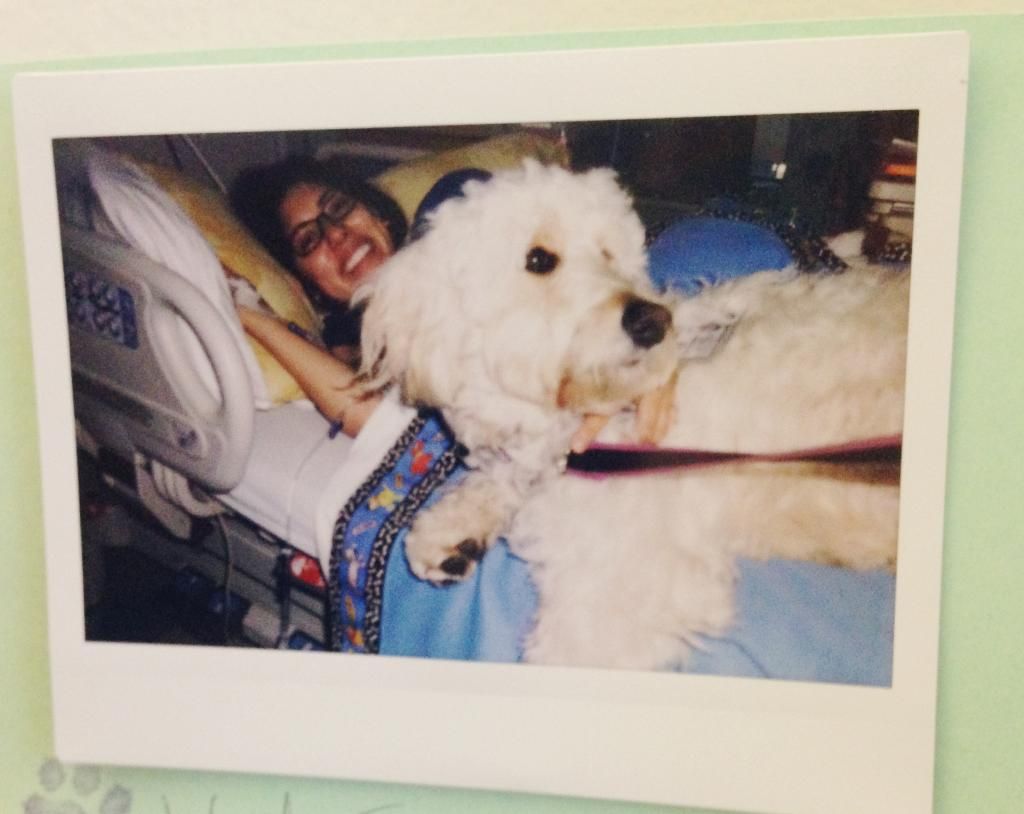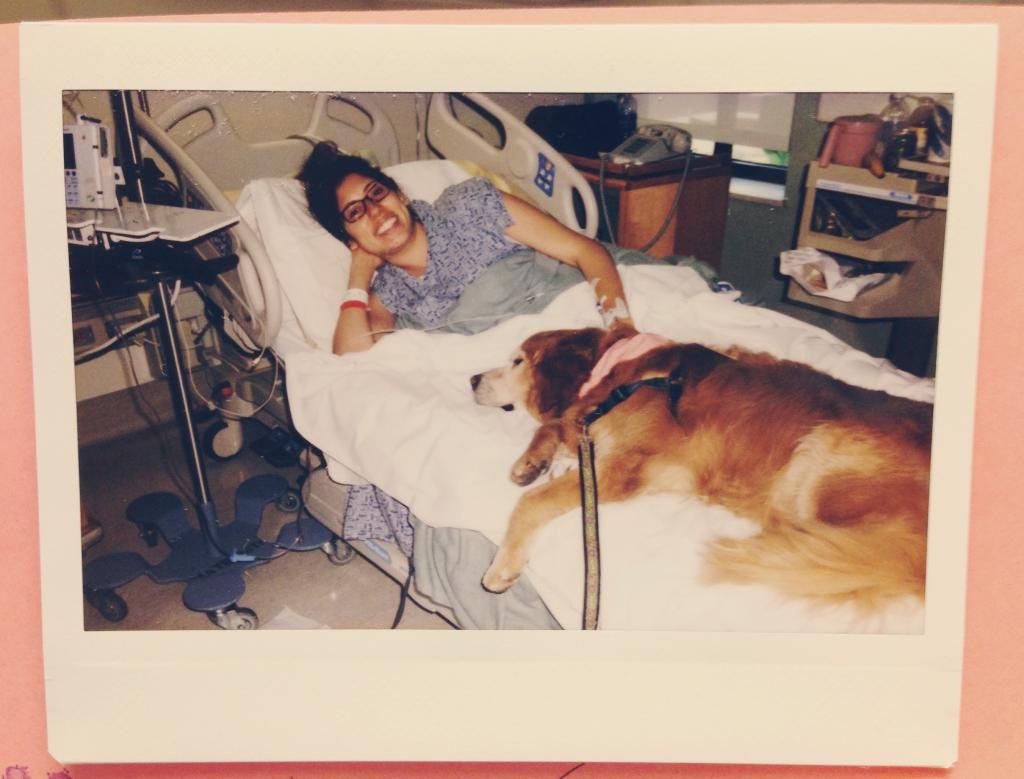 I know I'm in the same pose in every picture but you know, at least I've mastered it!