How do I start this post, lets see, well, okay here goes, through blogs I met a girl named Erika from
Life Unfluffed
a while back. Actually we sponsored the same blog at the same time and I clicked over to her blog and loved what I read and sponsored her too.
Erika
does
blog design
so I asked her to tweak my blog a little bit (very soon she will be tweaking this blog again, it really needs an update). I followed her on instagram and she mentioned she would be doing Christmas card designing this year as well so I worked with her again. Erika is so patient and sweet, I really enjoyed working with her. A few months ago I thought I noticed Erika moved to Southern California but I wasn't sure, and we weren't friends friends, we just worked together a couple of times and I knew what I knew about her from her blog. Then late last month, I noticed Erika put a post about having a hard time meeting new people in Southern California, it was really funny and I thought wait a tic,
I
live in Southern California and
I'm
kinda awesome and I love making friends with moms. Even better Ardo and Eloise (Erika's oldest daughter) are only a month apart! Erika also has Hazel too and she is such a sweetie.
So I sent her an email. I assured her I wasn't a crazy stalker and even if I was, I was pregnant, and would be easy to outrun. I am happy to report Erika and I had a great time, I'm planning on many more playdates and it's just nice hanging with another mom, especially another mom with two little ones. Cheers to new friends.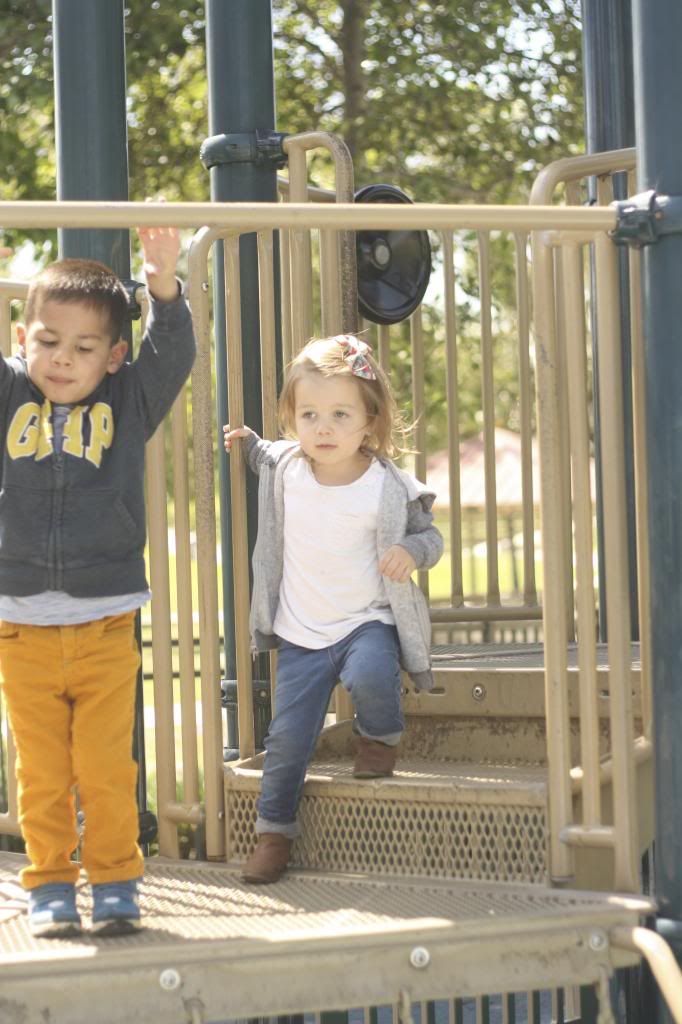 Our playdate ended with lunch at Chick-fil-A, the kids played even more there too! This picture was supposed to be of Ardo and Eloise together but you know how 2 year olds can be. Eloise instead is playing in the chairs and Ardo and Henry and front and center!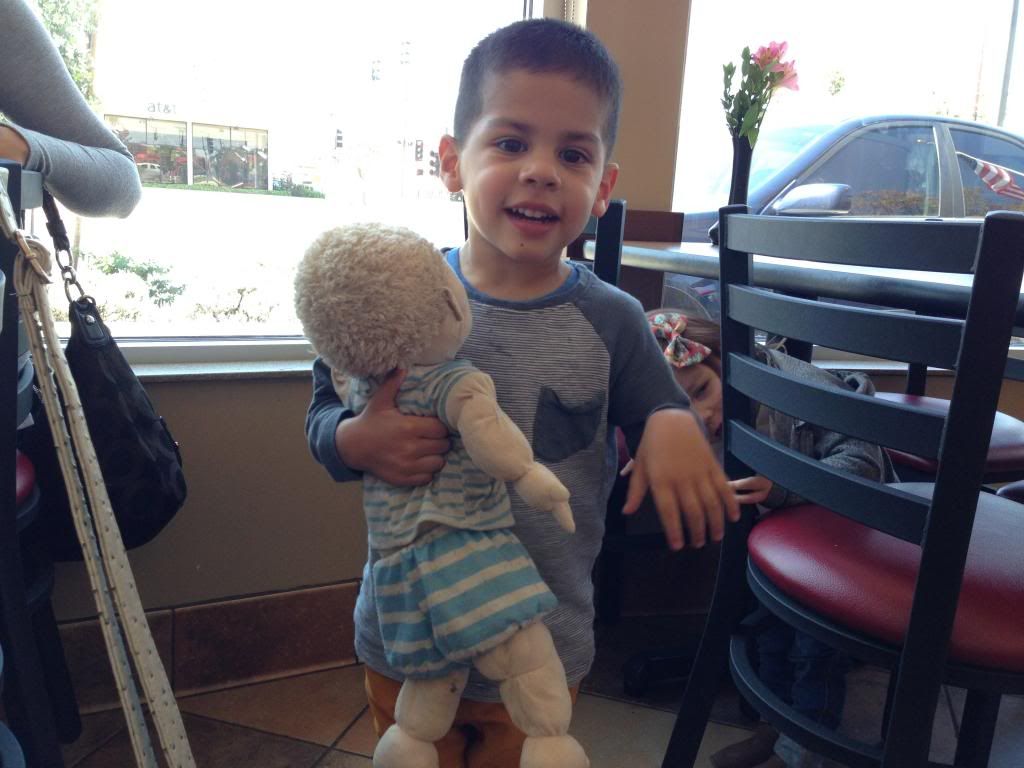 The only picture missing is a picture of Erika and I. We need to take one next time! Maybe Eloise will take it for us!
(pictures taken by
Erika
)