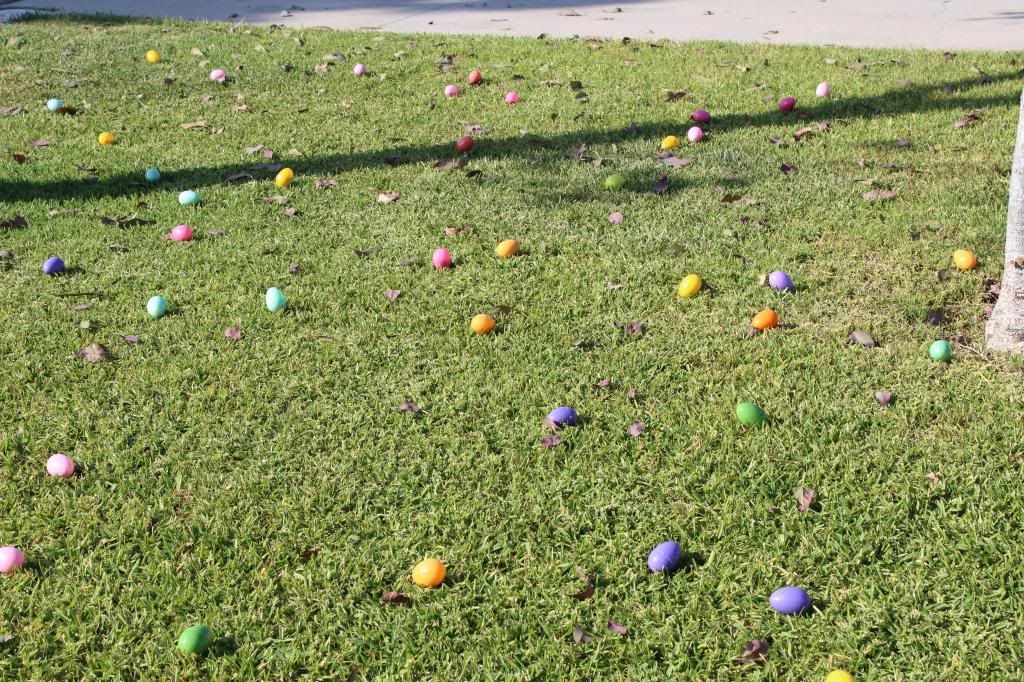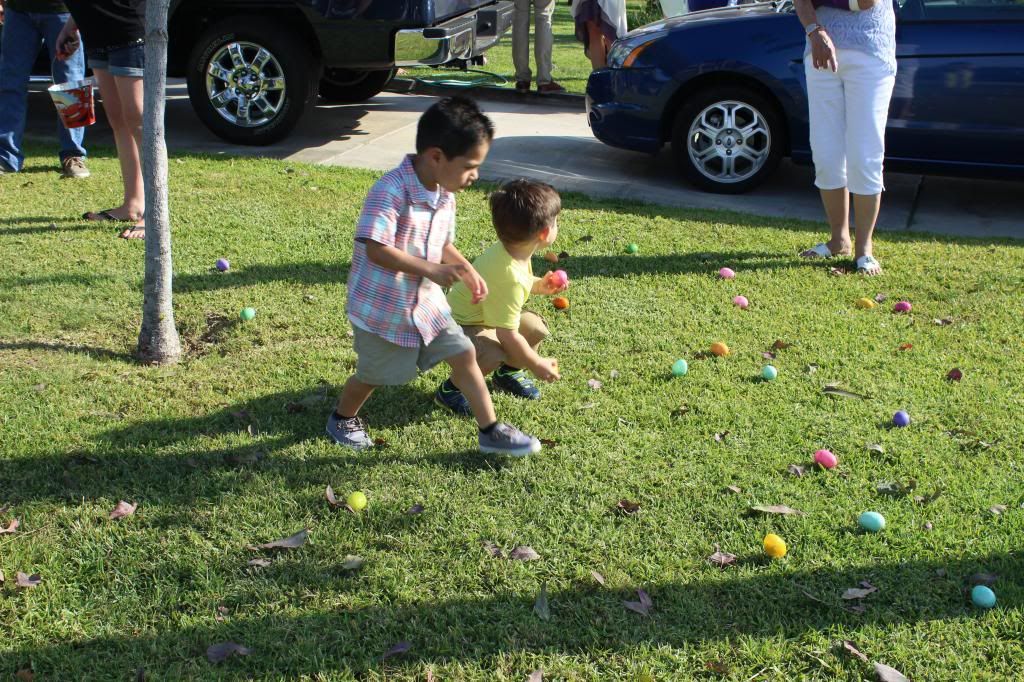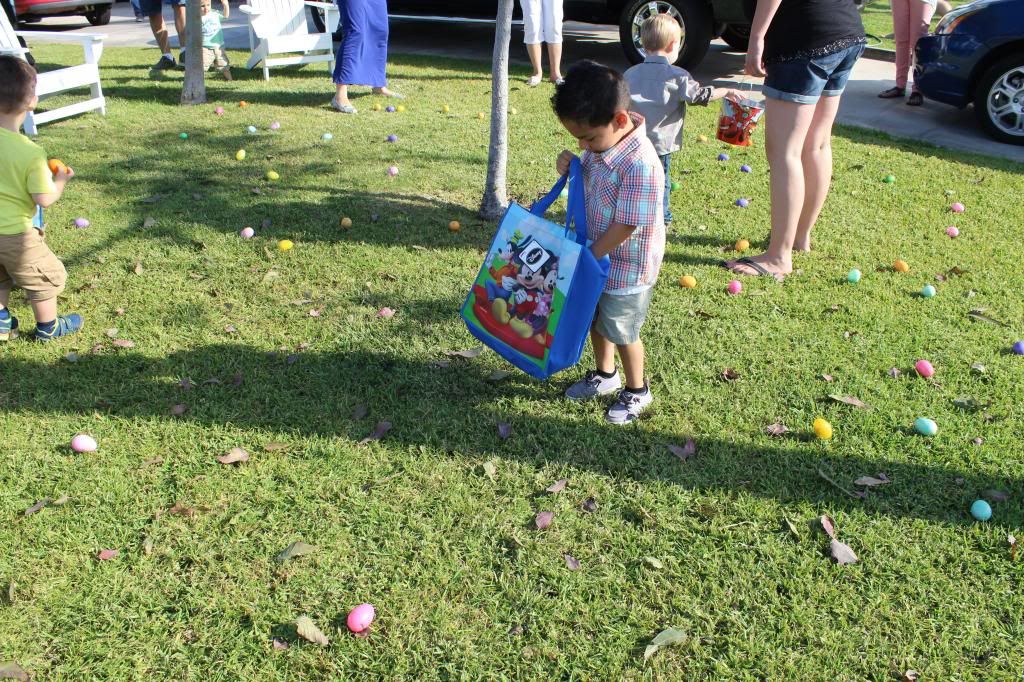 For the last few years on Easter we have a little Easter egg hunt with Logan and Oliver's family. This year was no different. Except just like I mentioned in my Easter egg dying post, Ardo was super excited to hunt for eggs. He knew what he needed to do and he was ready! We had beautiful weather, and actually eventho some not so great things had happened the night before, we had a pretty good day. I wore a dress that I've been dying to wear since the last week of March 2011. It's the baby shower dress I never got to wear because when I had my first baby shower I was diagnosed with preterm labor and I spent my Saturday and the rest of the week in the hospital. Since then the dress has been hanging in my closet and on Easter I thought you know, now is the time to wear it! So I did! My amazing
pregnancy spanx
underneath of course. Oh man you guys, is there anything better than pregnancy spanx?? I think not! Okay so back to Easter,our hostesses sons hid the eggs for all the kids. They were really sweet and did a big kid side and small kids side. Once our egg hunt was over we snuck over to the big kids side and Jerry helped Ardo out getting a few more eggs.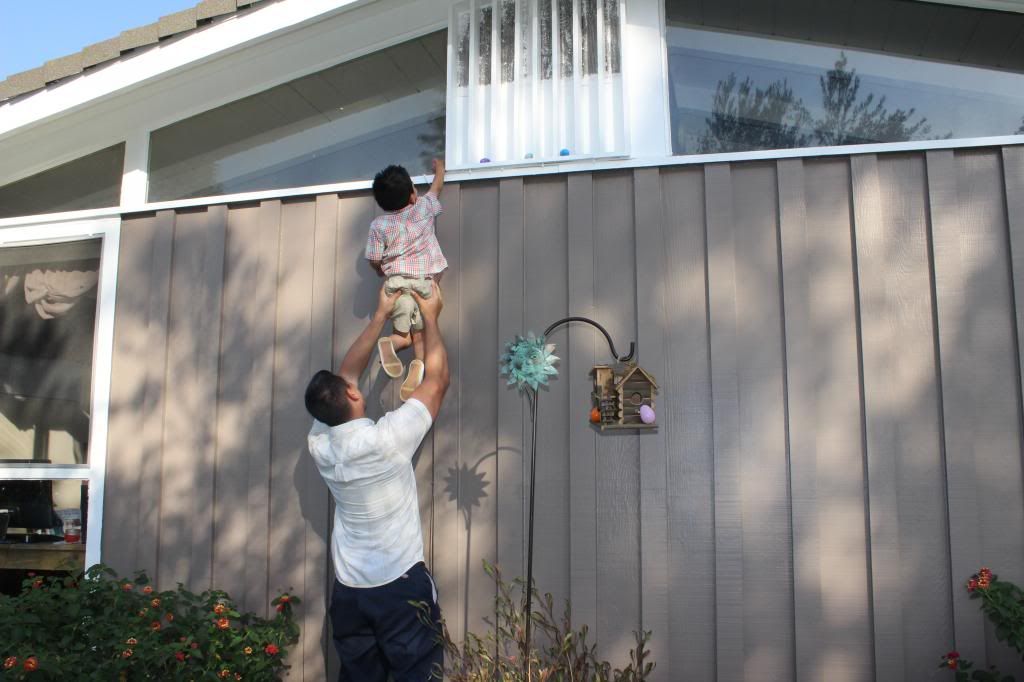 My mom goes just a little overboard for Easter (or any holiday, birthday, wednesday...jk). She gave Ardo a large Easter basket filled with goodies. I thought she was done with the gift giving but when we arrived at our Easter home, she had one more gift for him, oh and this fishing game has been on ever since.
When all the egg hunting was done Ardo tried to climb the trees like the big boys. He didn't make it very far but he tried.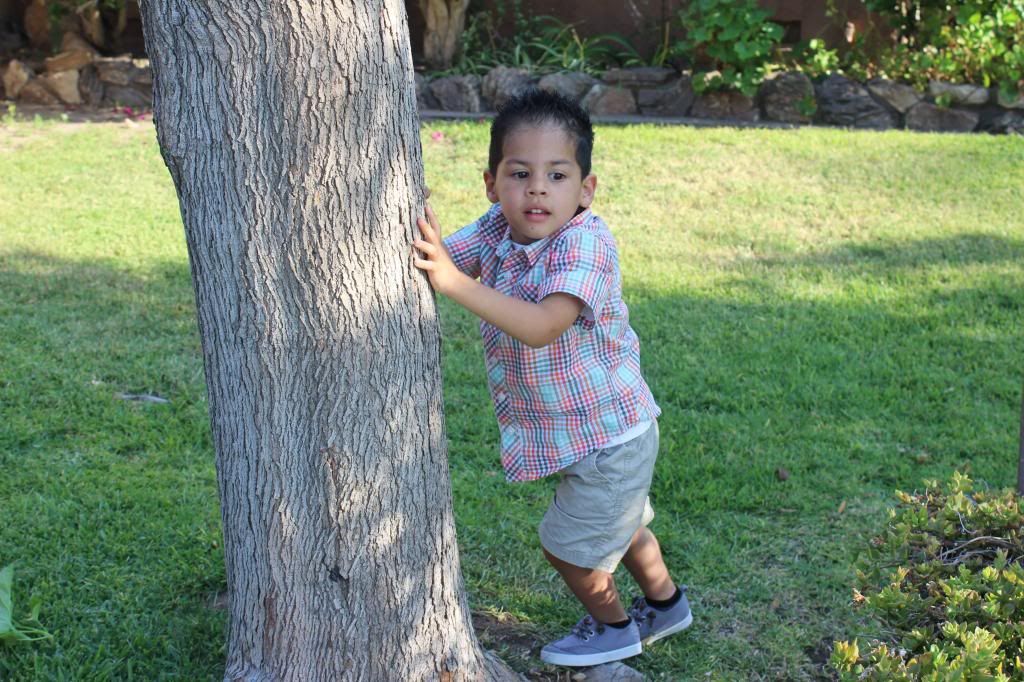 p.s. Our little guy is turning 3 at the end of the week and I'm feeling all kinds of emotional about it. Even with a baby on the way, he's still my baby.