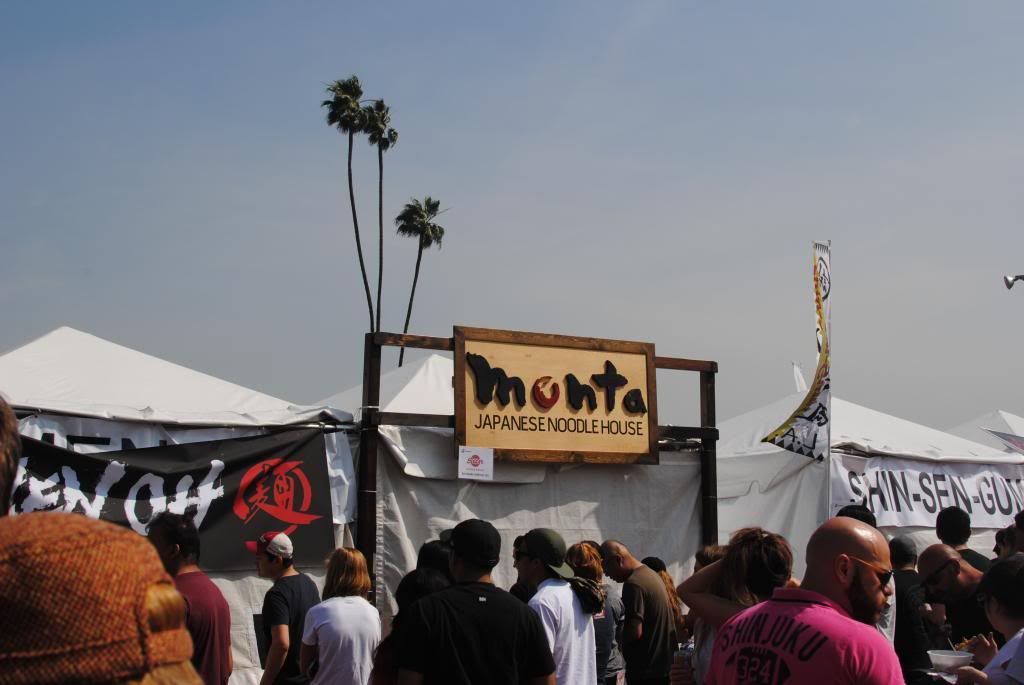 Over the weekend we went to the Ramen Festival at Santa Anita race track. Jerry is crazy about ramen, and I like it too, not like him but I was still excited to go and see what they had to offer at a ramen festival. It's been nice weather here in Los Angeles, 70's mostly, I checked the weather on Friday night and the weather said 72 degrees. Nice for a hot soup festival, Saturday morning I checked it one more time and all of a sudden it jumped from 72-79 degrees. 79 degrees is still nice but I thought for ramen the cooler the better, of course when we got there it felt like 90! That didn't stop us tho from enjoying about 4 bowls of soup.
On Tuesday night we had dinner with Jerry's family and his told him brother about the ramen festival, his brother mentioned that they are going to have the ramen burger there. I didn't think anything of it other than it sounded interesting. When we got to ramen fest tho something happened and suddenly I really really wanted to try it. Mai and I stood in line for about 45 minutes to get that burger, our husbands went into another line got there ramen and then we switched. Ardo was hot and poor guy needed something to cool him down quick! Jerry came with the neatest looking burger. The ramen burger is fried ramen noodles (not too crunchy) on the outside to make it a little crispy and a hamburger patty on the inside. There was a soy sauce or something to that nature along with lettuce and tomato. That thing was amazing good. Jerry and I shared everything because it was so much food but I am still thinking and talking about that burger. 45 minutes well worth it.
The back of the line for the ramen burger. All those people waiting the good wait.
The amazing unforgettable ramen burger!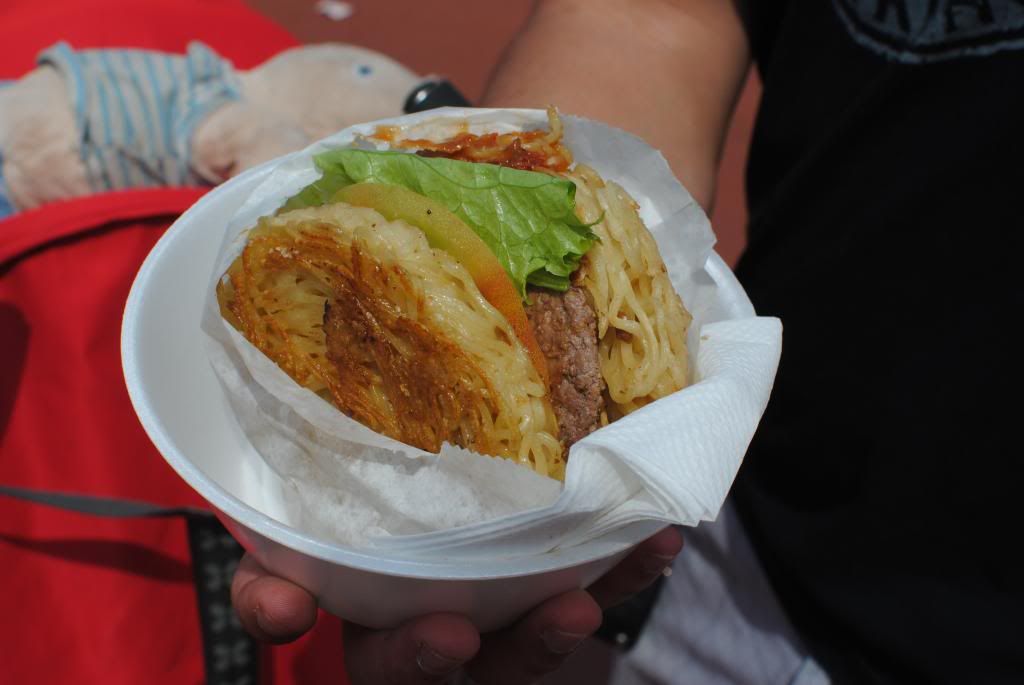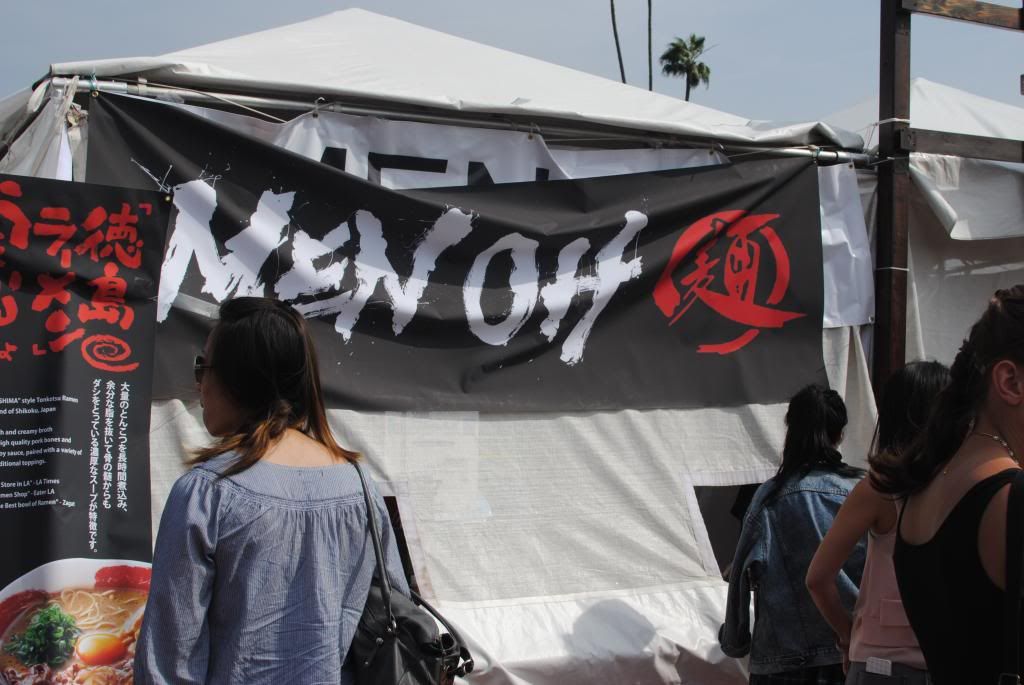 He
didn't want ramen but he sure enjoyed his frozen lemonade!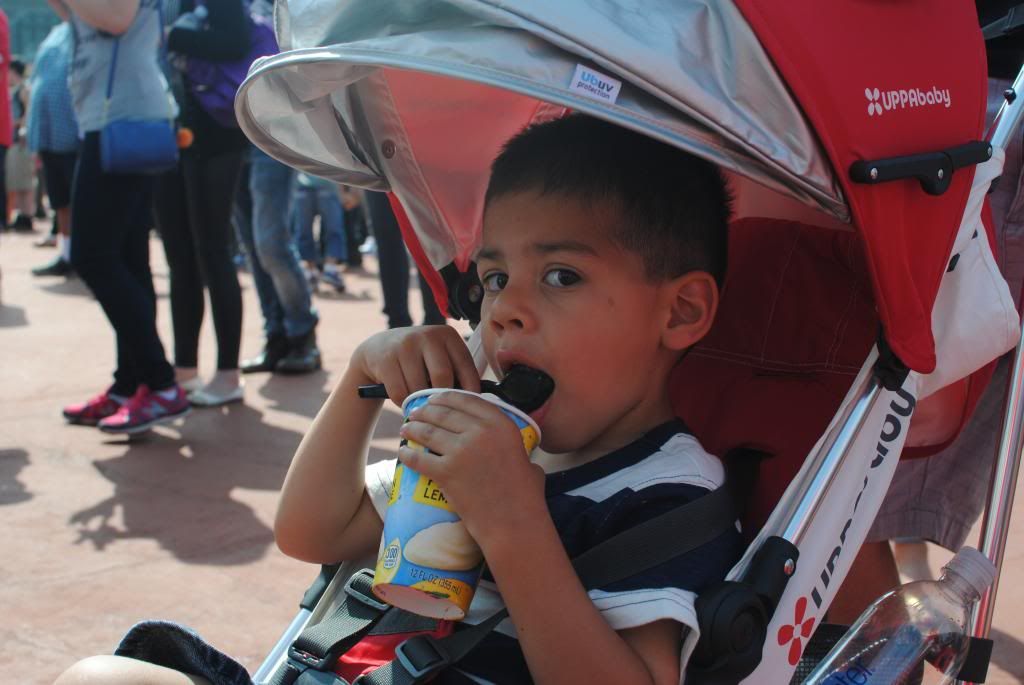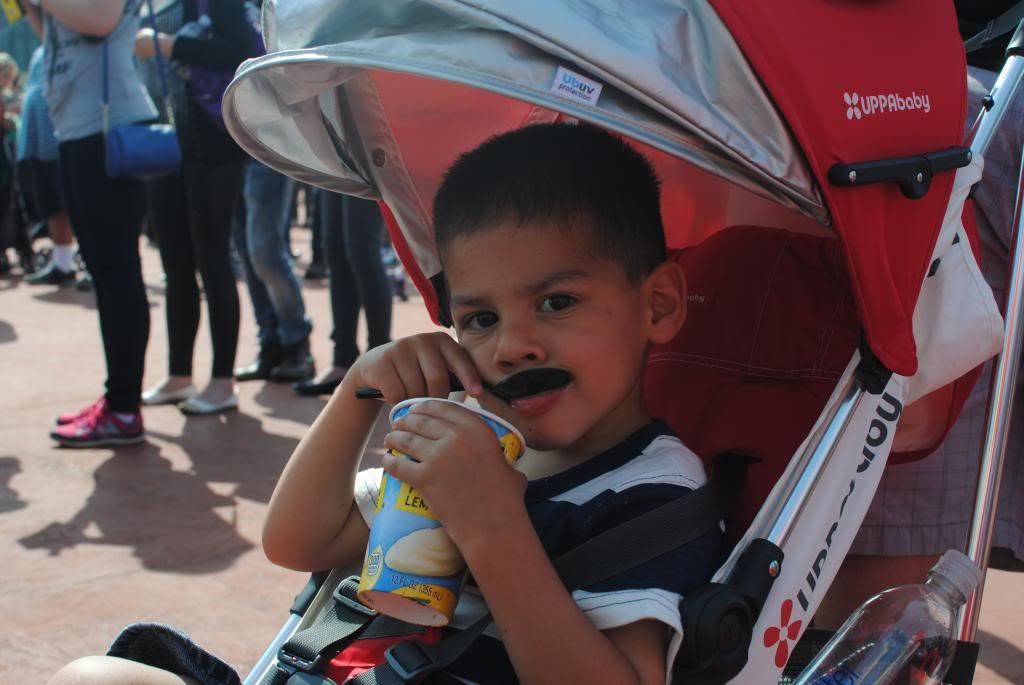 This is the last ramen we tried from Japan. It wasn't my favorite broth, and they only put bamboo shoots in it, but after a few bowls, I was too full to judge correctly.