For Christmas every year we pick names with Jerry's family. It's a
seeeecret
, well it's supposed to be, but sometimes you need a little help and have to let the secret out. This year I had Jerry's cousin Olivia, I actually had her two years ago too. Anyway this year Olivia told me she wanted pajamas and slippers. I sent her a text and said "someone" wanted to know what was on her list. I just didn't tell her I was that someone. When my name was called to open my gift this year they asked for Mai and I to open our gifts together. Abel is Olivia's husband and Abel had gotten Mai and Olivia had gotten me. So Mai and I sat in the middle of the living room and opened our gifts. To my
PLEASANT
-
AWESOME
surprise, inside our bags were Laker hats along with a Laker ticket for each of us! I was over the moon excited! Then Olivia told us she was going too--whooohooo!! A girls night out to a Laker game!
So next Friday, I'll be chowing down on some nachos watching the game. I'm bummed that Kobe is out (a-freakin-gain!) but I'm still going to enjoy myself. Woot Woot Laker game here I come!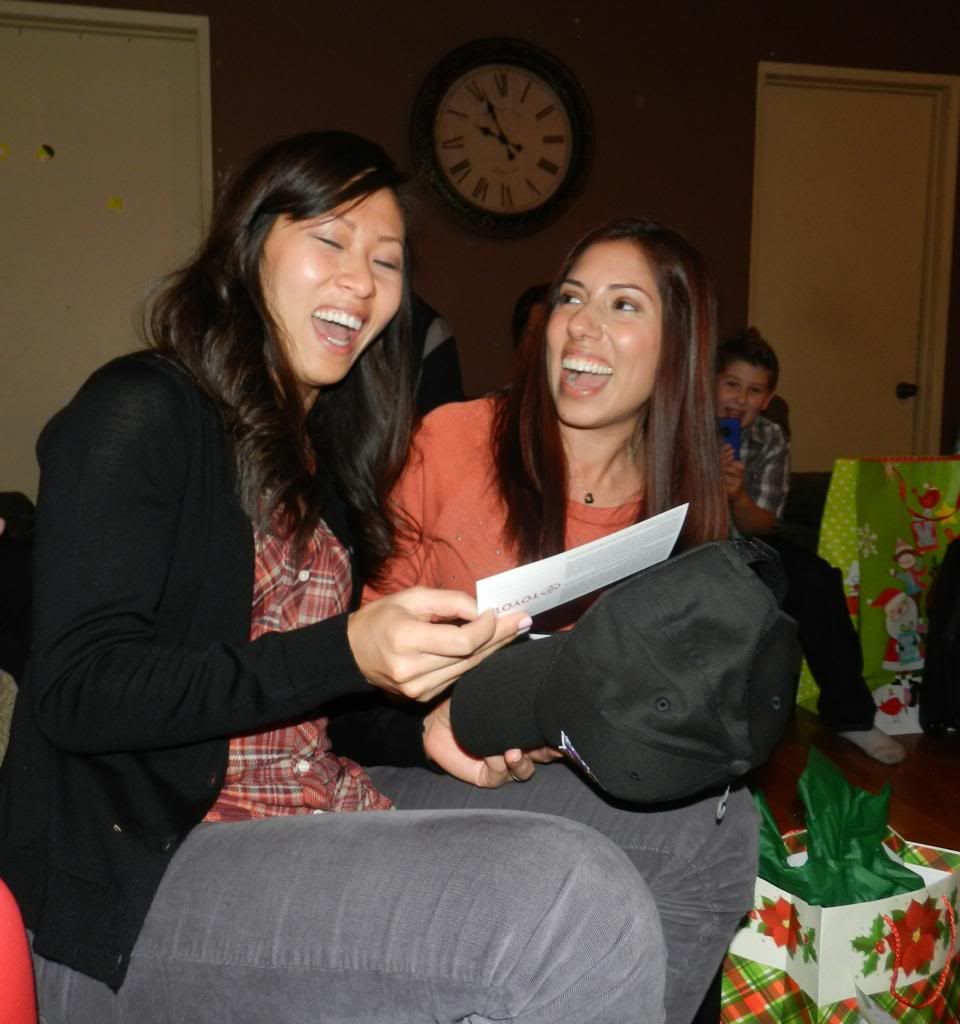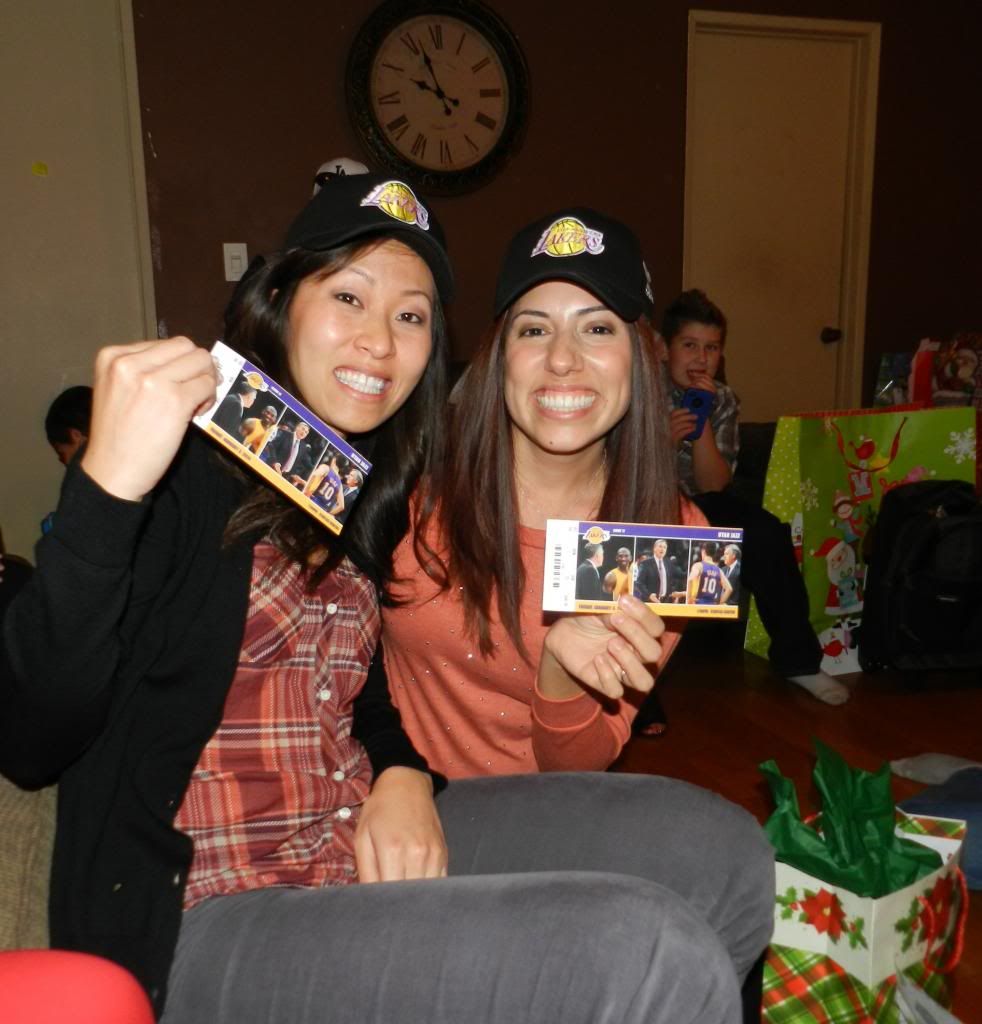 p.s. I may be just a little too excited in these pictures but...whatever I
was
super excited!
p.s.s. My head is so big the hat barely fit me. I used to joke that I had an enormous head but I really do. Maybe its cause my brain is so huge and filled with knowledge and secrets??
mmmm, I'm gonna go with my theory. :)