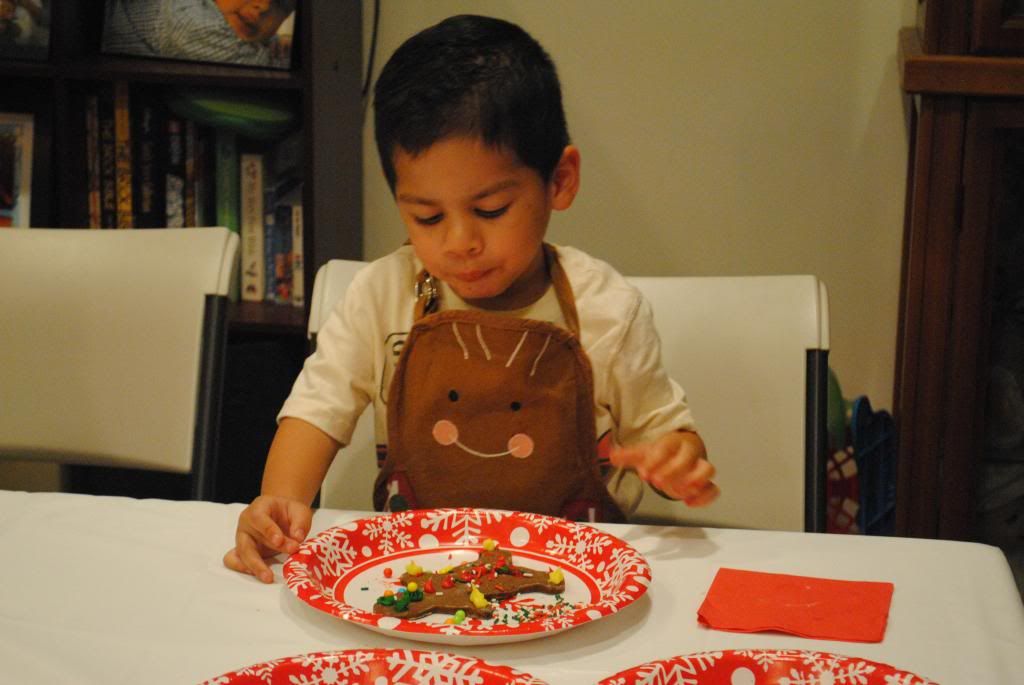 Every year we get together with my aunt and cousins for a little gingerbread men decorating. (I guess they could be gingerbread ladies too!) This year we knew it was going to be even more fun because Ardo is now 2.5 and can I just say I absolutely love this age. He talks up a storm, he has opinions (he's not super forceful tho, he's a lot more passive. )on what he wants to eat, wear, if he wants to give hugs or kisses. I think every stage is precious but having a conversation with a 2 1/2 year old is just fun. This year we explained to him that he was going to decorate gingerbread men, and he was going to put candy and frosting on them and then after maybe we could eat them. He decorated really well, but every couple minutes he sneaking that candy!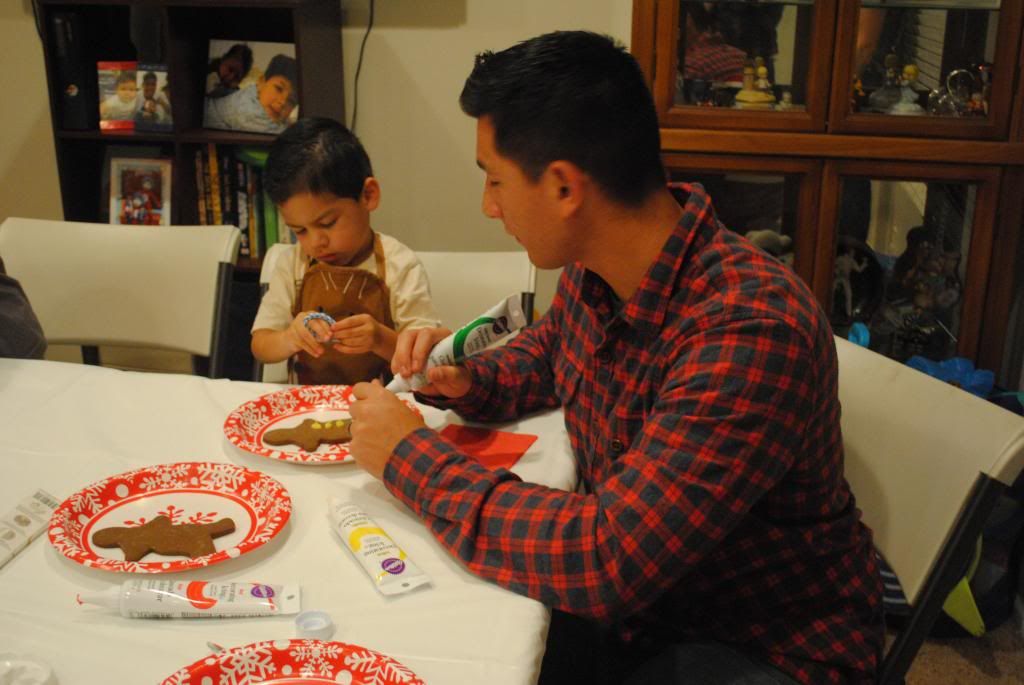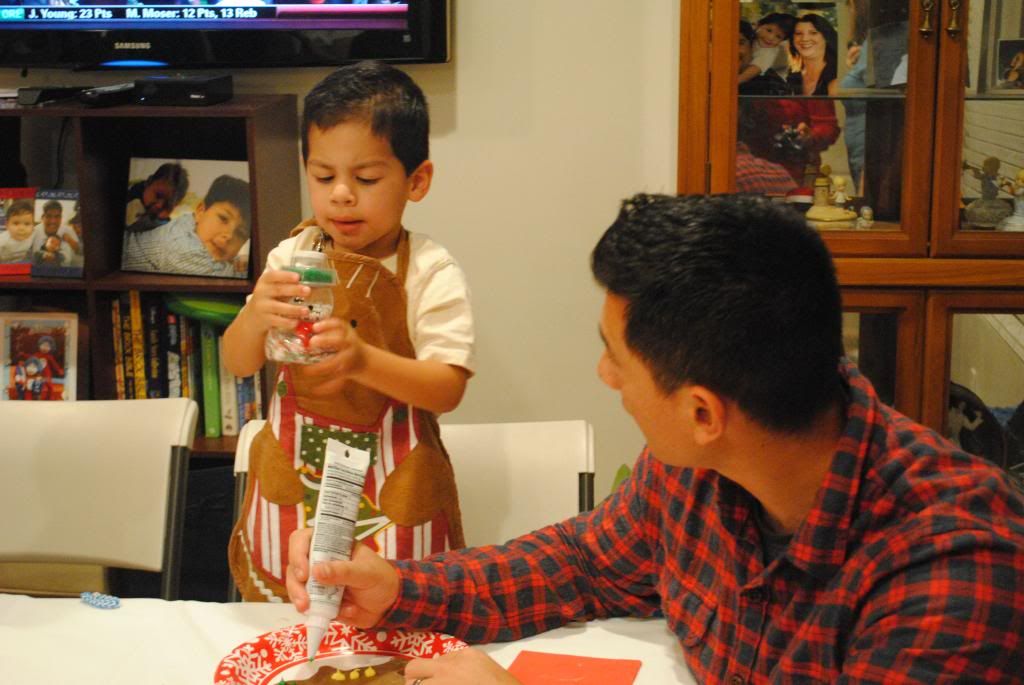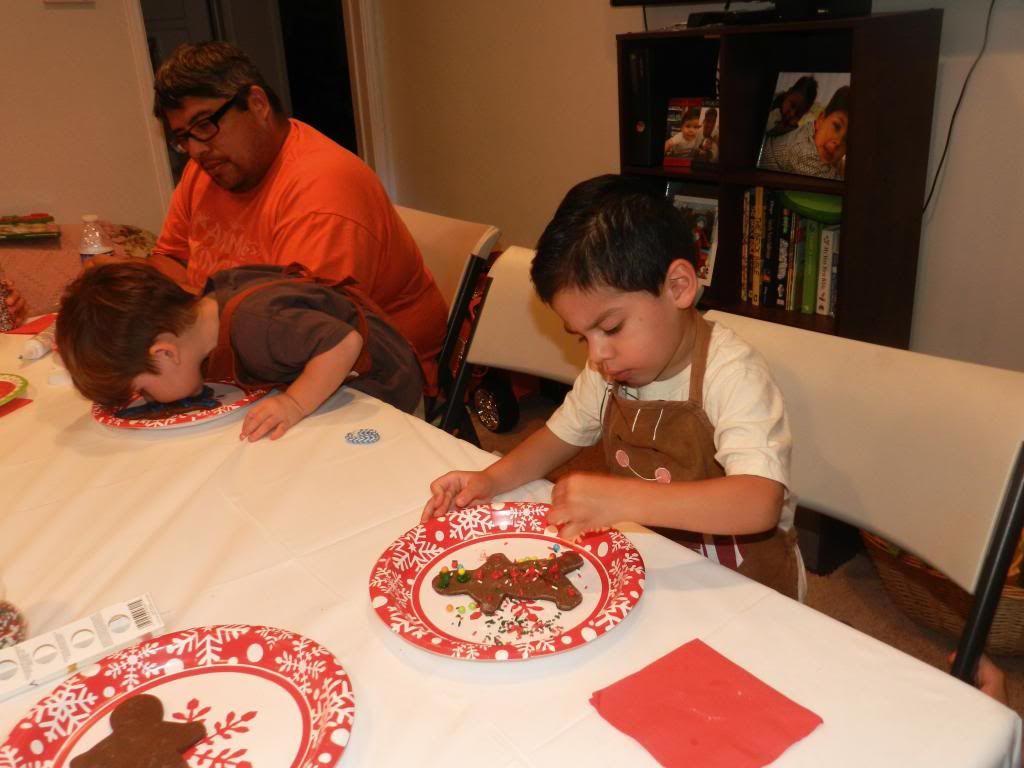 Oliver decided it was time to take a break from decorating and eat the frosting.
I'm thinking next year we could also make gingerbread houses, hopefully Ardo won't eat the walls and roof tho before we have a chance to decorate!