I really wanted to beat the crowd this year for Santa pictures. So before Thanksgiving I took Ardo to take his pictures. We went to the mall a couple days before and Ardo saw Santa. He was waving to him, saying hi and seemed very interested. Because he's talking so much more and he really understands, I talked to him after we saw Santa and asked him if he wanted to take his picture. He said yes and then I told him, "no crying, just sit on his lap and say cheese." Again he agreed. So the day of came and we headed to the mall with my sister Marcy. The whole car ride he told me he was going to say cheese. Since basically no one was taking their pictures with Santa we got in line and there was only one kid ahead of us. I'm guessing this boy was maybe 3 going on 4. His mom asked if he was ready and he threw the biggest fit! I felt bad for him but all I could think of was..."nooo I don't want Ardo to see this!" After a couple minutes the mom said "okay forget it" and they moved on. Now it was us, I told Ardo
Henry
could go with him and we gave Santa a high five, then I told the girl taking the pictures as soon as Ardo sat down SNAP AWAY! I sat Ardo down right next to Santa and he did this.......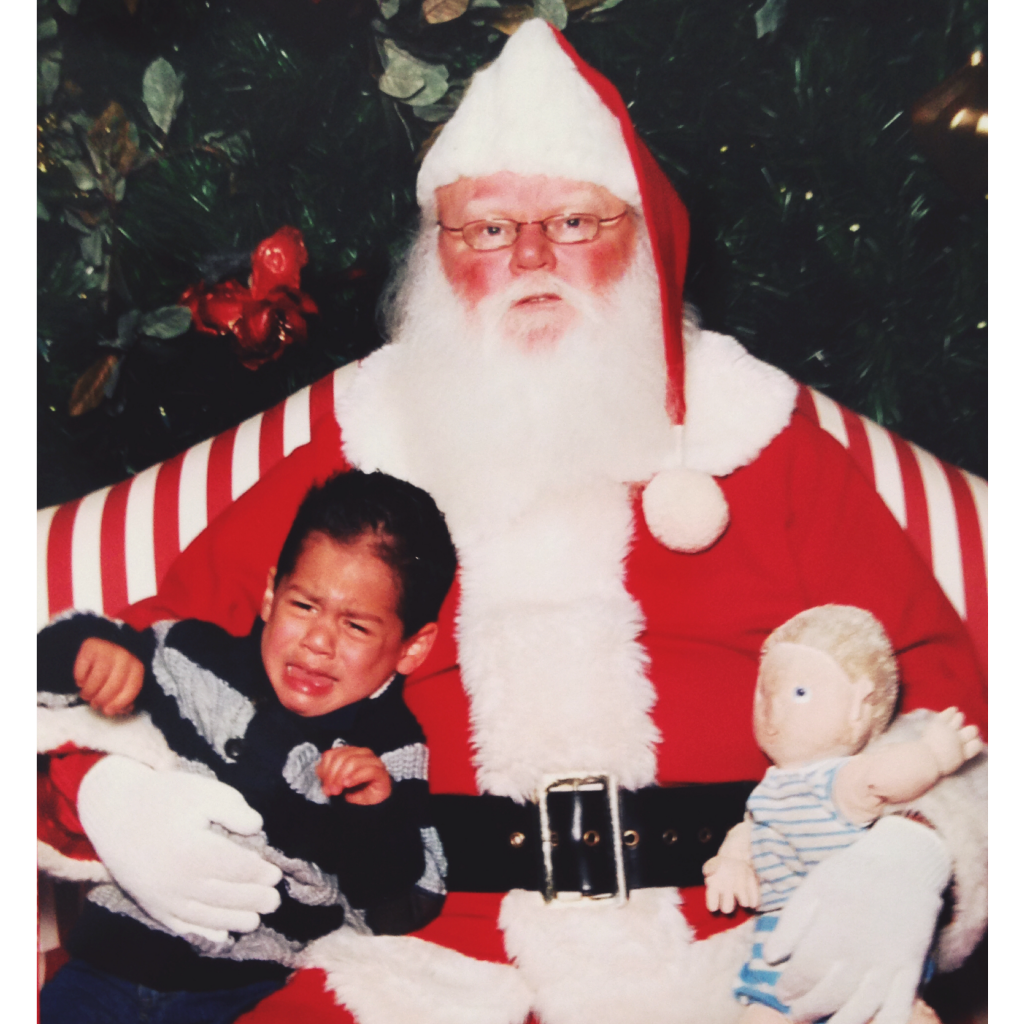 Soooooo his plan of smiling went straight out the window. I have a feeling, unless Ardo has a sibling next year, this might be his last Santa picture. Okay this is what I don't understand about Santa pictures, Santa is an actual person. That beard that old man has is very real! Santa himself is a real man just dressed in red. The Easter bunny I get, that's a giant bunny, but Santa? When Ardo sees this picture of himself at home he has a good laugh and then says "Santa, I cry."
Have a Happy Thanksgiving!