I was trying so hard to have this post ready yesterday but I was sooo tired by 8pm. Ardo was out cold and I laid on the couch and couldn't move. We had an amazing halloween yesterday. Ardo trick or treated for an entire block! It was really funny to see him, once he realized all he needed to say was "tricktreat" and he was handy candy, he said it as much as he needed too.
When Jerry was in North Dakota we started talking about our halloween costumes, Jerry suggested we be Harry and Lloyd and then I said and Ardo can be the shaggin-wagon and the rest is history. :)
A little candy bribe never hurt anyone.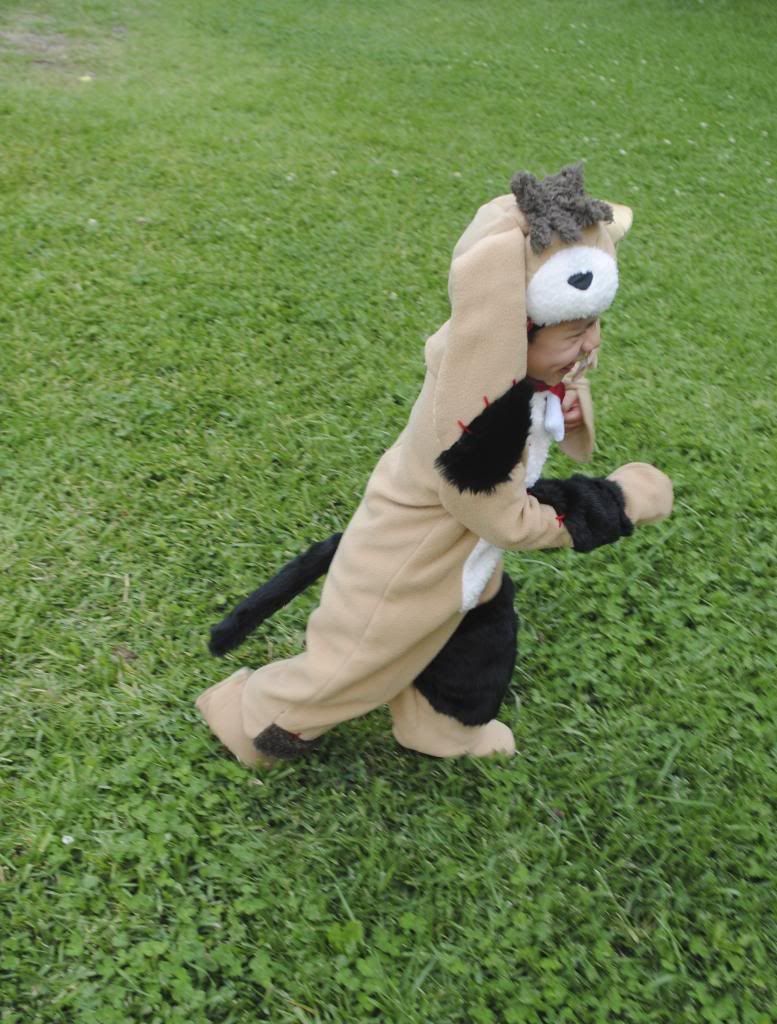 We had a great day!