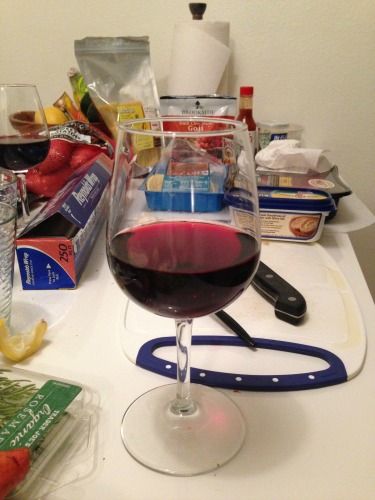 Every few weeks or so a few friends of mine and I try to get together. Sometimes we go longer cause....well there's that pesky life that gets in the way. A few days ago we were all able to get together at Oscar's new condo. I know I'm 29 and I'm married and have a son, but whenever we do things like this I have two very opposite feelings.
1. I feel very adult.
2. It's like high school all over again. I have a feeling it's because inside jokes from 14 years ago start coming up, and alas I'm right back in 2000, except this time when were drinking wine, it's totally fine. (also back in 2000 I was drinking those little jack daniels wine coolers? um yeah I was classy)
We made a very healthy dinner. Salmon, brown rice and veggies and a little steak for Christina. We had a few glasses of wine but mostly just sat and talked and talked and then when we were bored with talking, we talked some more. Oscar drizzled a little honey on our sweet potatoes....mmmmm the best!
Anytime I hang out with friends I'm reminded of how valuable relationships can be. At my age I can honestly say I don't have thaaat many friends. I can also say the friends I do have I cherish 100%. I like the feeling of not being spread too thin. Of knowing I have a handful (or two) of people who really know me and love me for me and who I am becoming. I like knowing some of these girls I used to get craaaazy drunk with and now we exchange poop stories, or they listen to my poop stories and we can always find a way to relate to each other on some level, and for that I am grateful.
Oscar our hard chef at work...we were supposed to be helping but um....oops!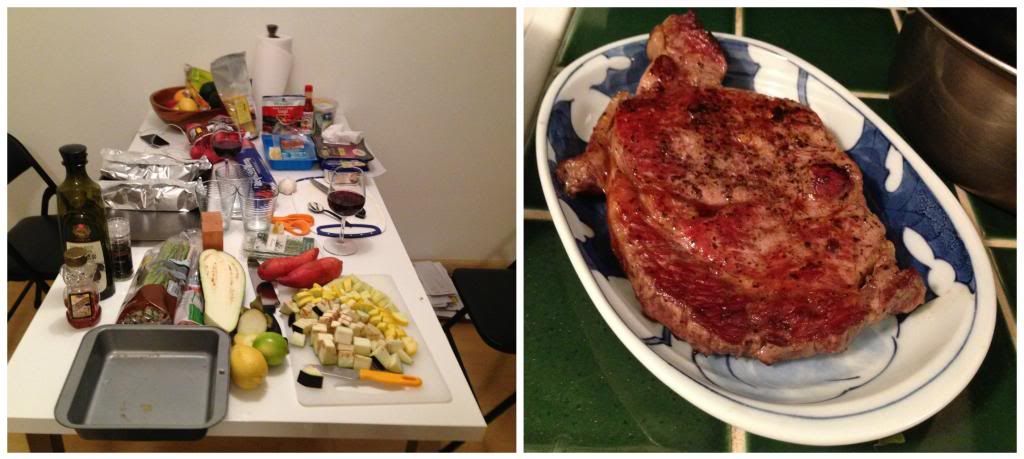 p.s. I know this is a lot of food posts but I guess I just eat a whoooole damn lot! :)