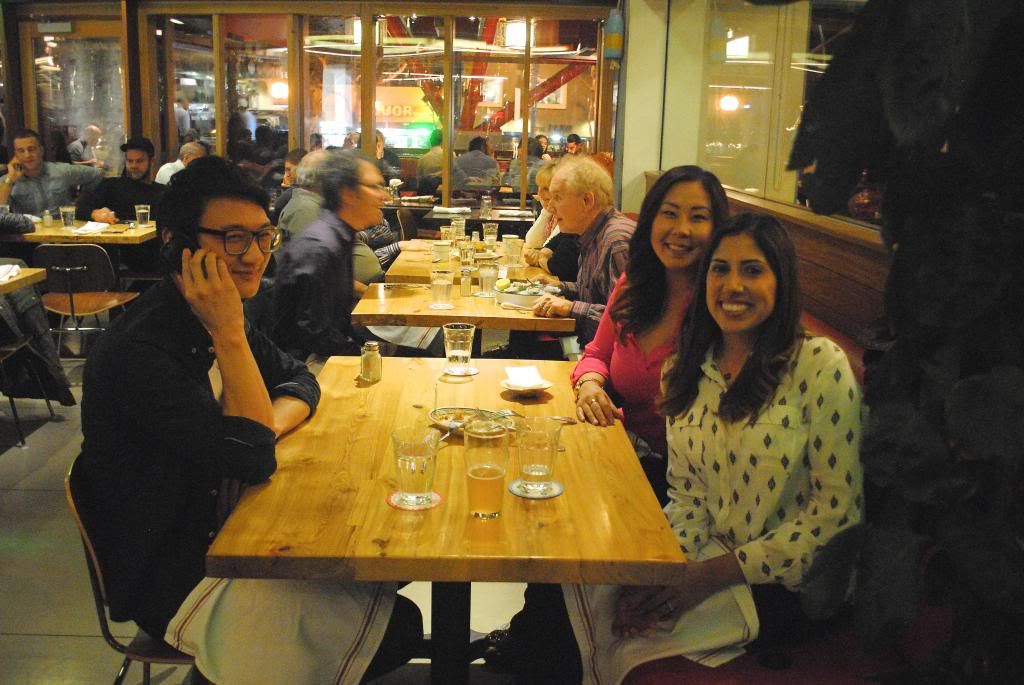 Thursday we celebrated Oscar's birthday just a little bit early. Christina usually decides on our restaurants. Oscar and I never have a problem with that because Christina is freaking awesome at restaurant picking. She's a yelp elite so she knows what's up. She chose
Connie & Ted's
We had to make the reservations a couple weeks in advance because Connie & Ted's gets booked fast. For two weeks I waited and literally salivated over the pictures of that lobster roll. Then Thursday came and I couldn't wait. We ordered like bosses and I used up almost all my cheat points for the week...but man was it worth it. I'm not just saying that either, the lobster roll was as amazing as I imagined. Another great thing about Connie & Ted's was the atmosphere. Our server was so attentive and funny and helped us order. I love that, when a server knows what he's doing and seems to love his job. We ordered family style because I swear it's the best way to eat, get a little bit of everything. First things first, had to get our beers and Christinas water (with ice, she was crazy)
Appetizers of 3 clam chowders from left to right:: Rhode Island, New England and Manhattan. I'm partial to New England but they were all so so good. I loved having a taste of each.
Angels on horseback. Oysters wrapped in bacon.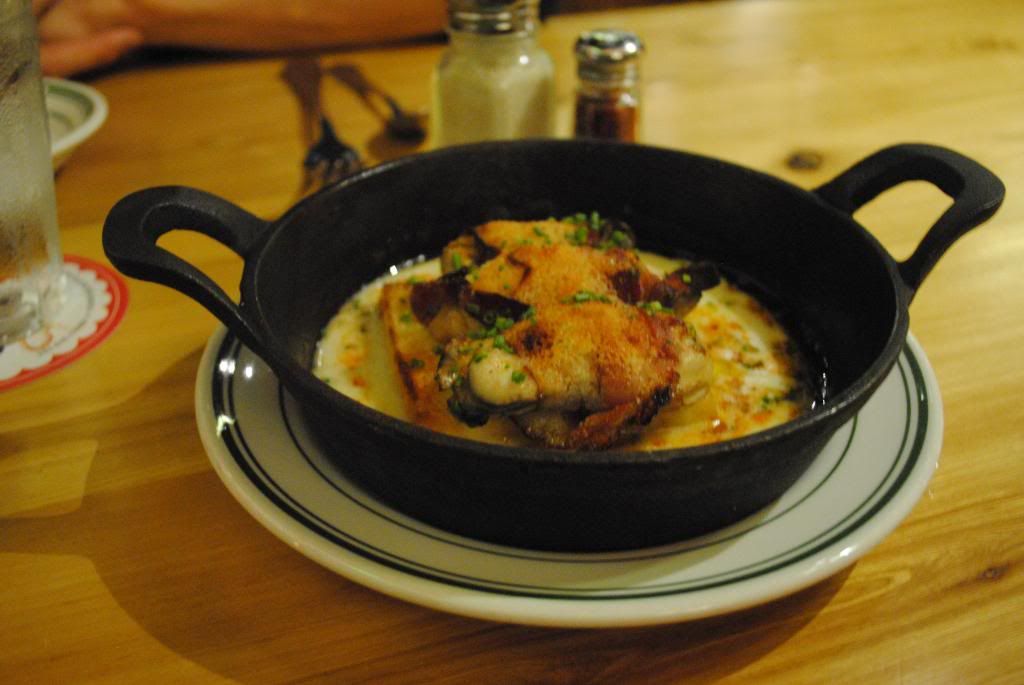 Calamari under all that arugula.
Christina and Oscar shared the fish with spinach and bacon. I didn't feel like fish so I just ate some brussels sprouts.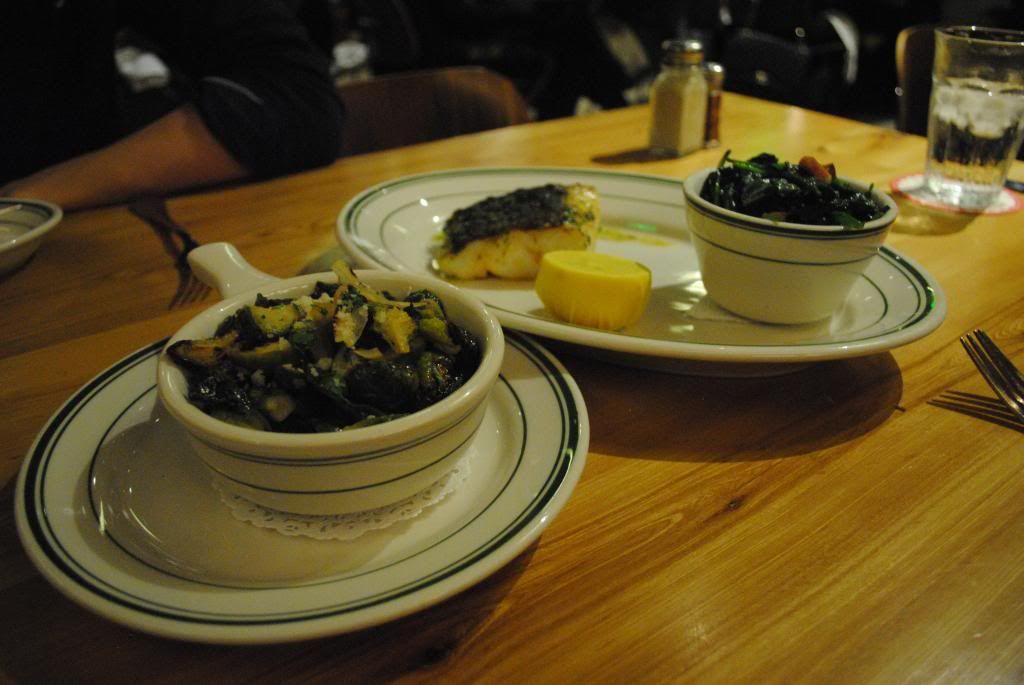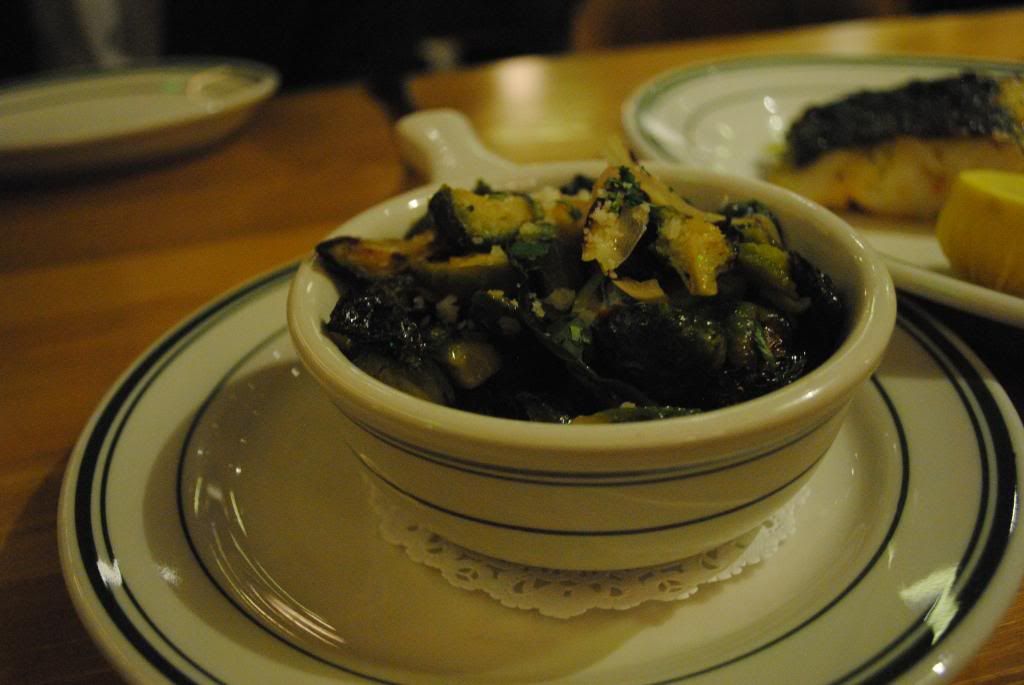 Aaaaaand the lobster roll, two pictures because it was that good.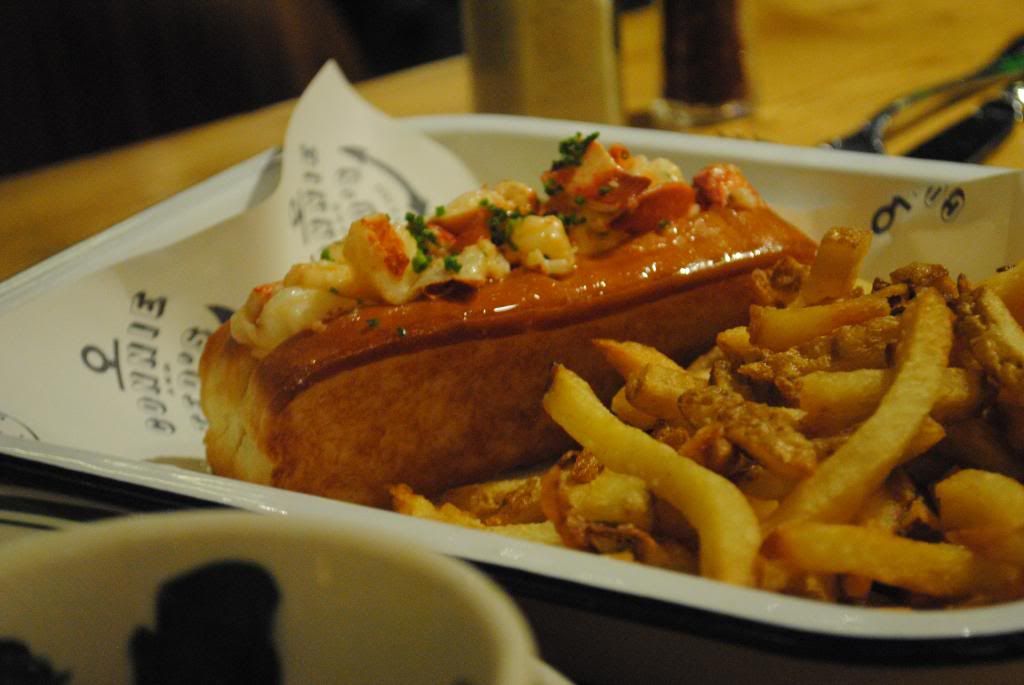 Our birthday boy :: today is his actual birthday!