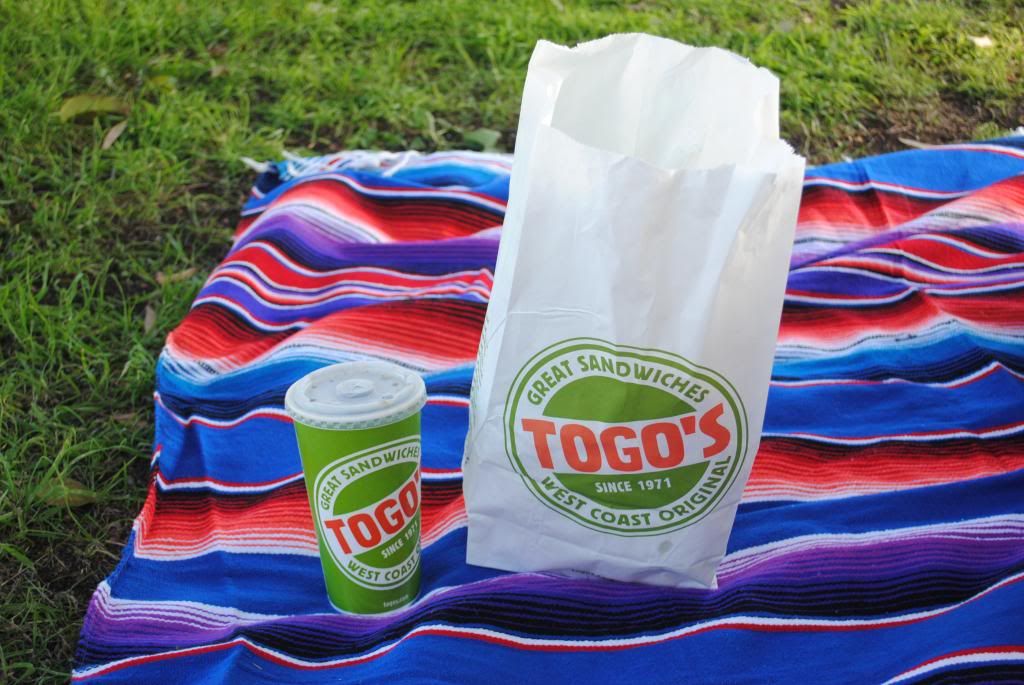 Sandwiches are by far my number 1 favorite food of all time. When
togo's
reached out to me and asked if I'd like to sample their seasonal Toasted Dips sandwich, I leaped at the chance. We have a togo's less than a mile from house. We visit at least twice a month. I know some people would say you can make a sandwich at home, but there is no way possible I could ever make a turkey avocado like they do, just not possible! Back to the Toasted Dips, right now togo's has two different kinds, a roast beef toasted dip and a triple toasted dip, and yes the triple dip is as big as it sounds. We had perfect weather for a picnic.
roast beef, melted provolone and a little horseradish mayo.
(I normally don't like horseradish but just a dash was more than enough)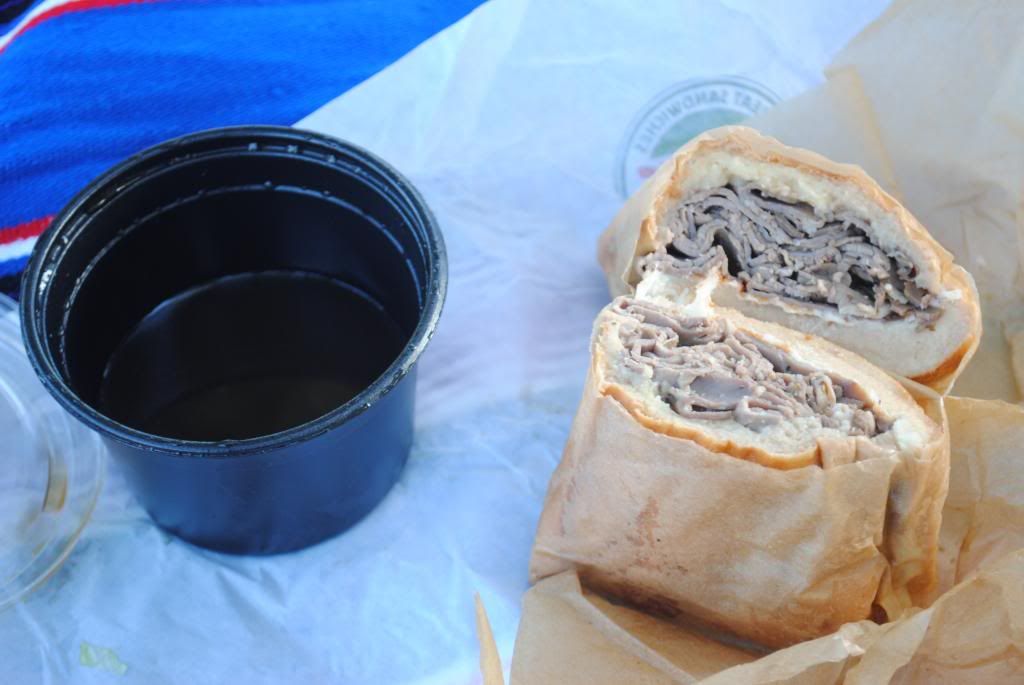 triple toasted dip - turkey, roast beef, pastrami, melted provolone and horseradish mayo.


The pastrami really added that extra umph!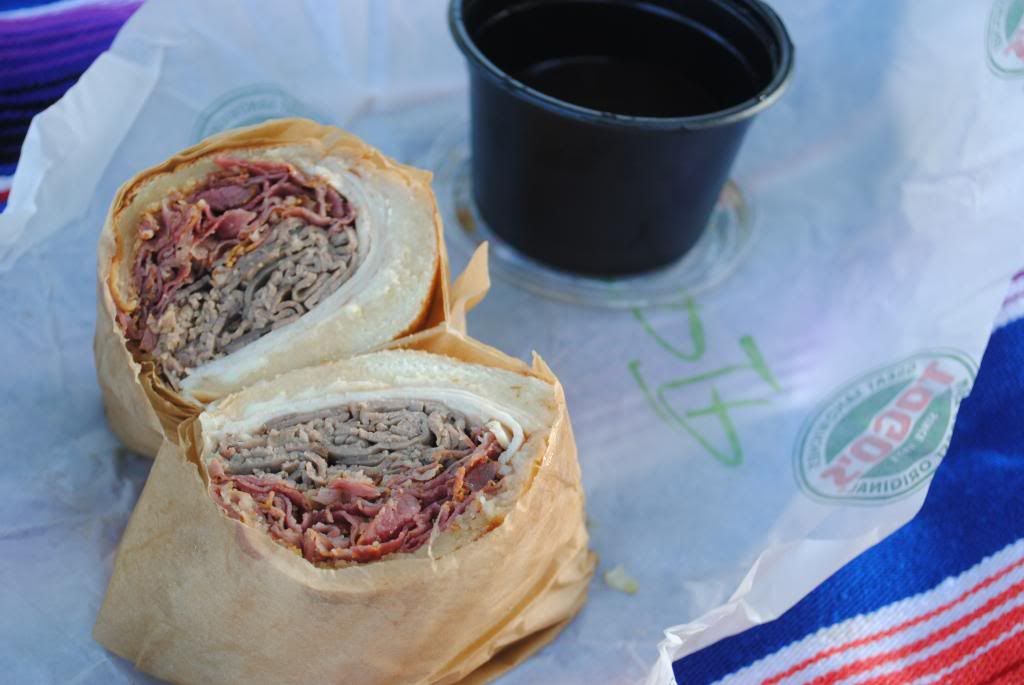 Um, don't mind me I'm just eating and enjoying!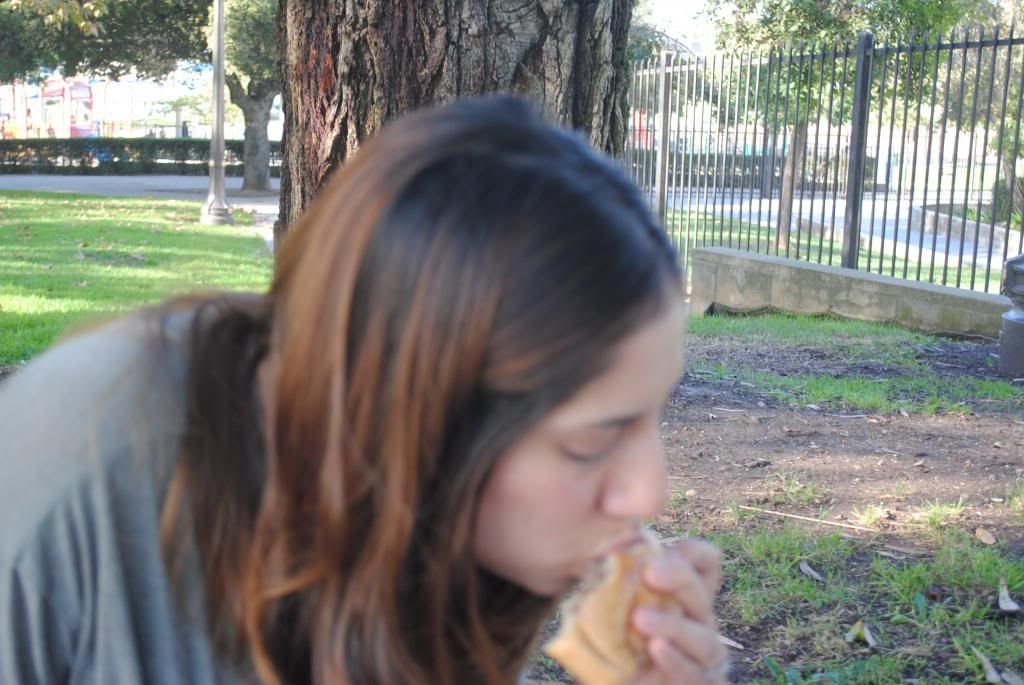 Jerry couldn't be bothered either. We barely spoke the entire time, we just ate-ate-ate.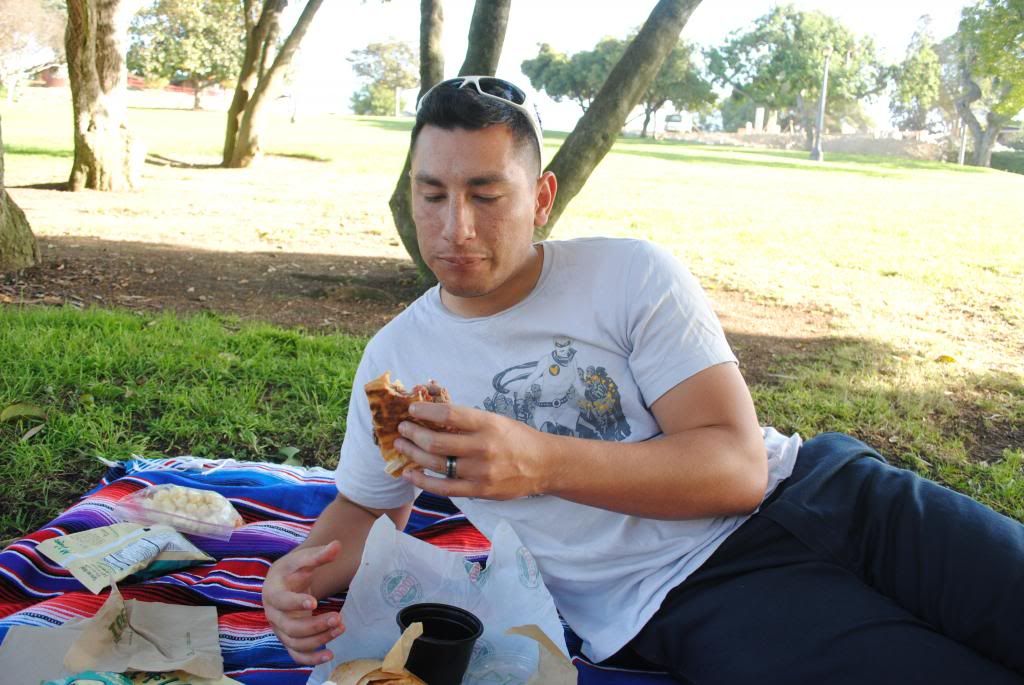 Ardo was more interested in what Jerry had in his drink cup!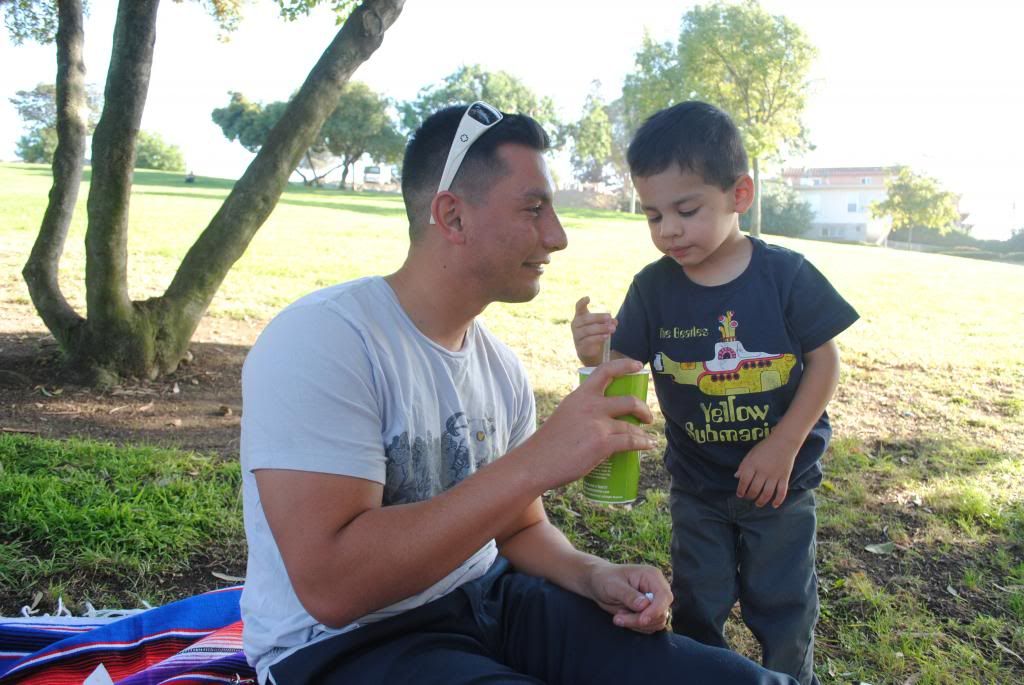 Then he stood by a tree and said cheese!
After we ate we let Ardo play at the playground, he decided he wanted to become one with the sand, so we let him!
This was a sponsored post by togo's. The opinions of this post are completely my own. It's also 100% true how crazy I am about sandwiches.