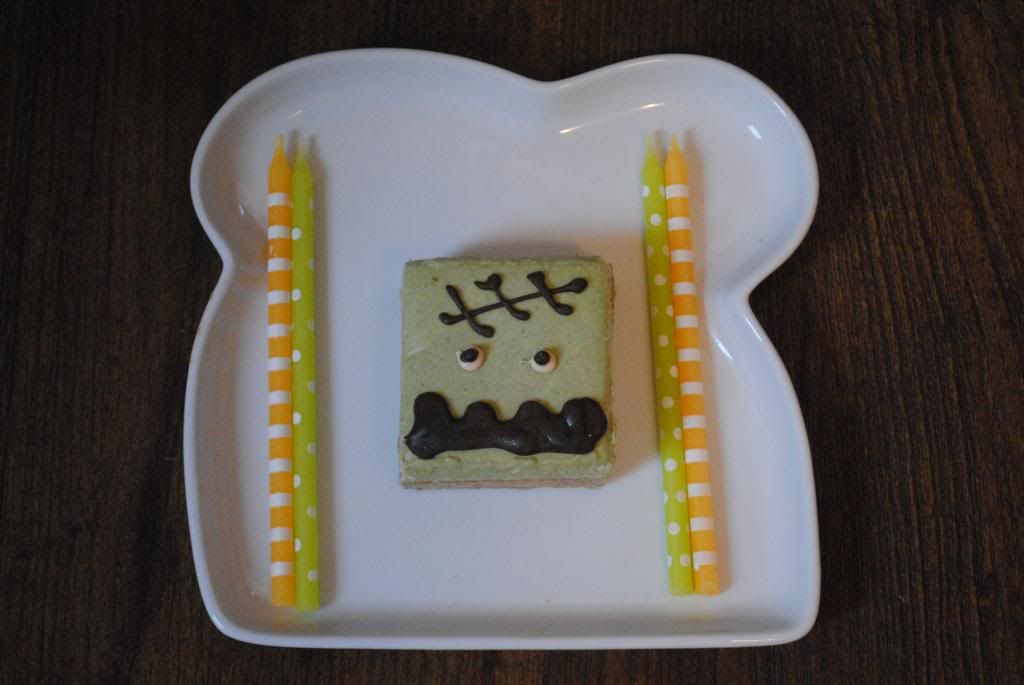 Last year we had an actual little birthday party for Goliath. This year we didn't do a birthday but we still celebrated. Every year we buy Goliath a new collar, it's his traditional birthday gift and we either make or buy him a little treat. This year we went Halloween themed, we sang to him, which was Ardo's favorite part, then we chased him around our tiny apartment and tried getting a picture with him. I guess after his
frakenstein cake
he was a fireball and didn't want to sit still. I guess Ardo chasing him with his new collar didn't help either. It was a funny half hour. And now a letter from me to G.
Dear Goliath,
Another year has past and we are so grateful for you. You are now considered "middle aged" and I'm not sure how I feel about that. Your gas has not seemed to subside, but I guess with age, that is to be expected. You can still be a little ball of fire and play as if you are one again. Your older brother and you get along so incredibly well now. Your little brother always insists you smell his feet and you do so with such enjoyment. If only we all had a feet smeller in our lives, the world would be a better place. We love you buddy forever and ever and ever!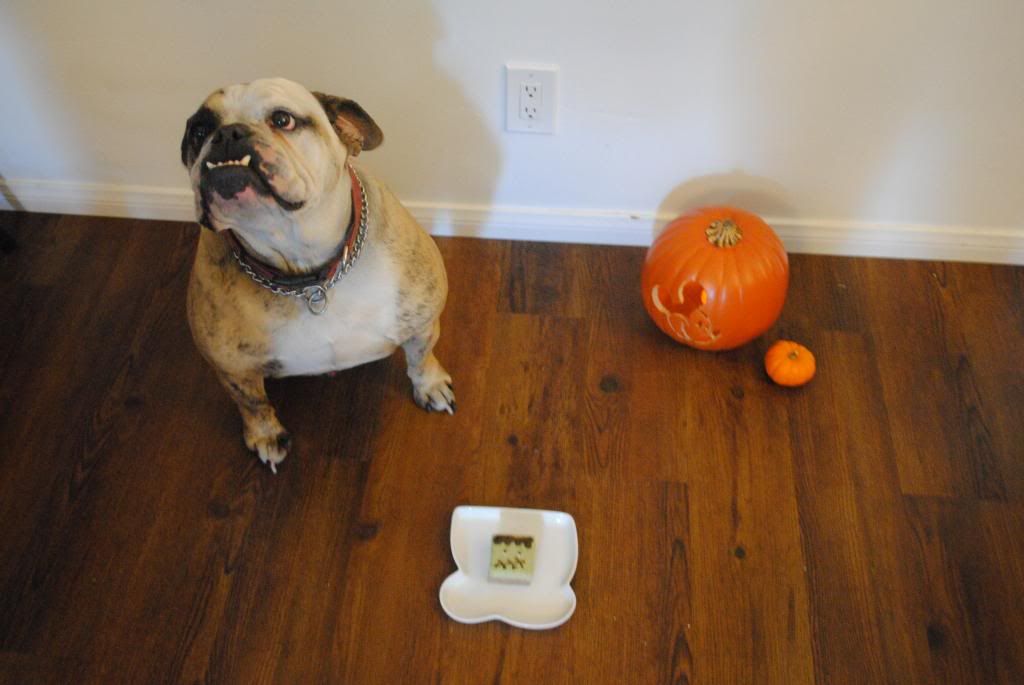 Ardo trying to figure out Goliaths new collar, I think to a two year old they're pretty tricky.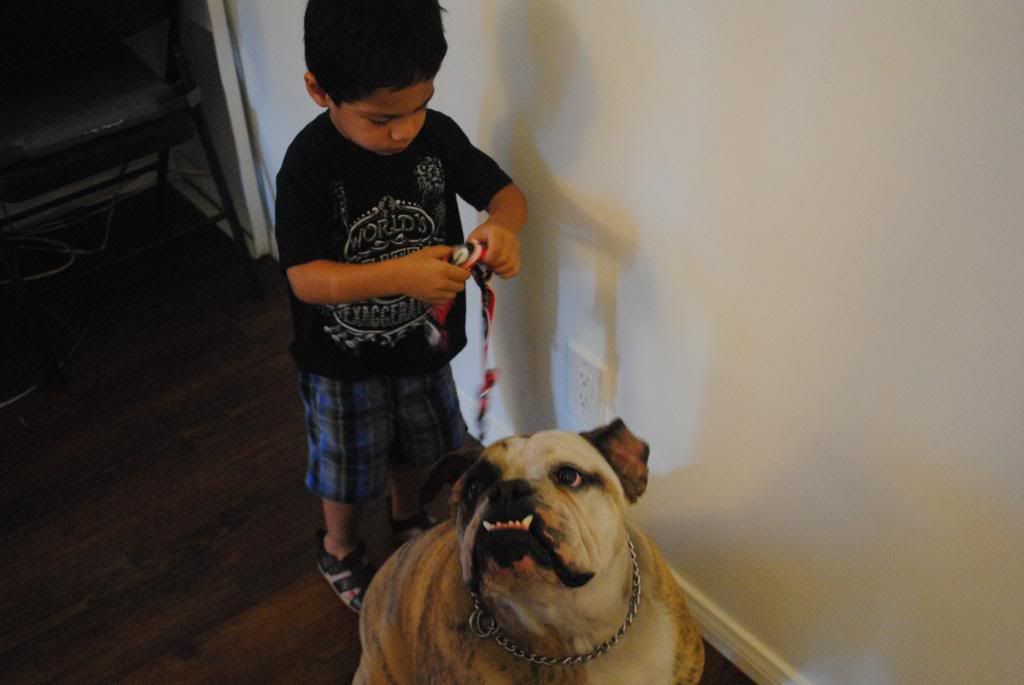 Sometimes you gotta go in for the kiss! (I do the same thing to Ardo)