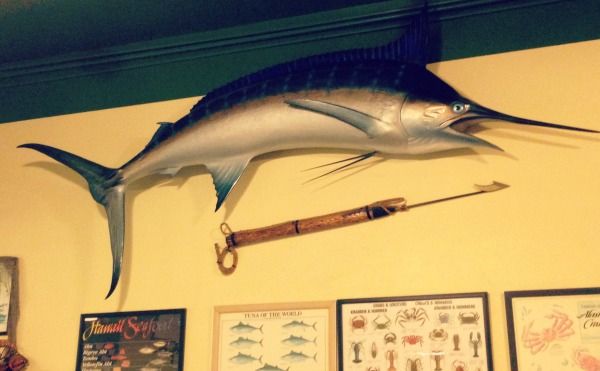 Yesterday was a great day! My mom sisters and I visited our first of (hopefully hundreds) pumpkins patches, okay maybe hundreds is an exaggeration, but I honestly want to go to a bunch this year. Ardo can really enjoy them this year, and he did. I was super stoked too, because this pumpkin patch had a little pot belly piggy in their petting zoo. I was dying! I haven't been to a petting zoo this clean with such sweet animals. Okay more on the petting zoo later.
The day was also great because I had dinner with two of my oldest friends. We made plans during the week, and we did that thing that friends always do where no one can decide where? Everyone knows they want to do something but no one wants to decide. Christina suggested a seafood restaurant...umm okay it was cutest little restaurant I've been to in a really long time. Really small maybe about 10-12 tables and the food was so fresh! We started with the shrimp cocktail, actually we couldn't decide between the ceviche and the shrimp cocktail. Our server was nice enough to offer us a taste of the ceviche, the ceviche was so fresh and had just a little kick to it. Considering we had just had a good size sample of the ceviche, we went with the shrimp cocktail. It was a win-win situation for us.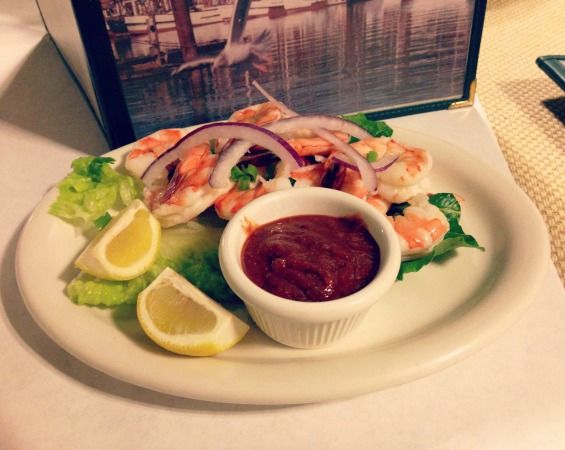 Christina arrived just in time for one last shrimp! I ordered the clam chowder because ............ I love clam chowder, by the way, it was amazing!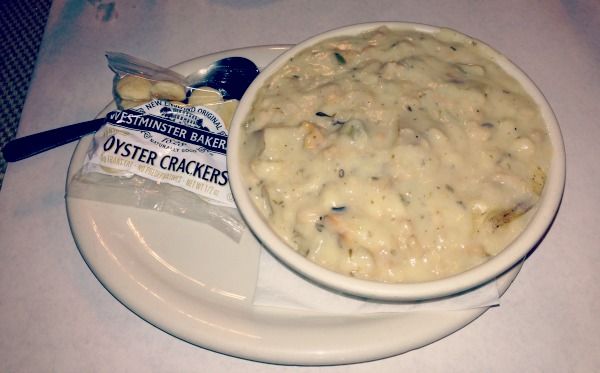 I was taking pictures and Izzy smiled, I love when people do that!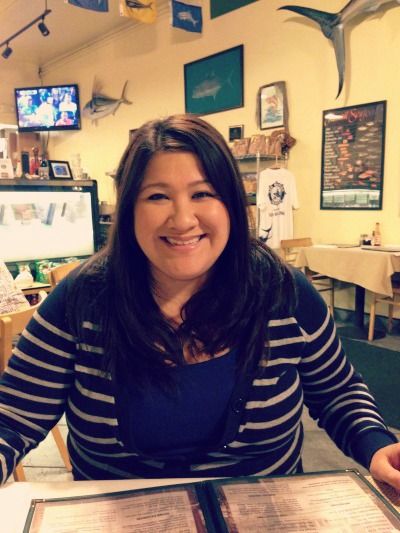 The restaurant closed at 8pm. Right in the middle of a great conversation the lights were turning off. I needed to go to target, then both Izzy and Christina realized they needed to go too. So we kept the party going with a trip to target. We acted like teens for just a brief moment, even if I had diapers in my cart!
The restaurant is called
San Marino Seafood
, try it....truuuust me! oh and Happy Friday!