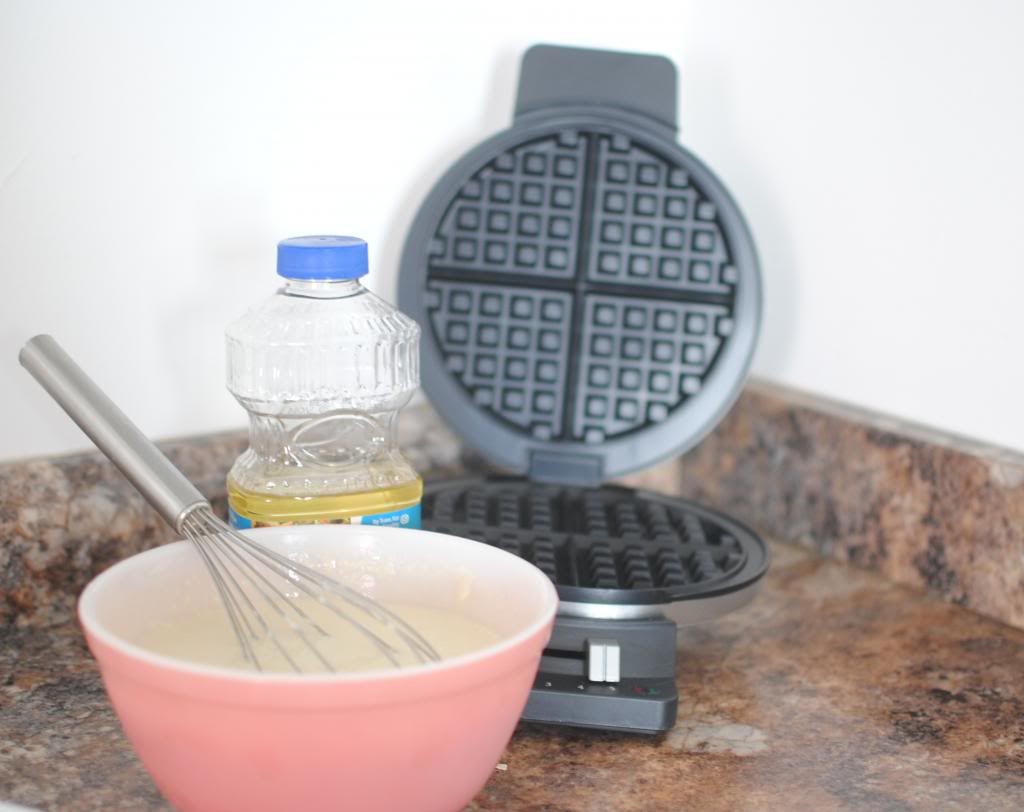 Okay, it's another food post, but it's homemade. Along with the kitchen aid, I've really wanted a waffle maker. I think because I have so many memories of my dad making us waffles as a kid, I want to make some of those memories for Ardo. On Saturday, my good friend Laura's daughter had a 1st bday (which I can't wait to share with you guys) and my friend Jenn gave me a wedding gift. Jenn wasn't able to make our wedding and we sure missed her. She wanted me to open the gift right in front of her, which, I don't know about you guys but sometimes I don't like doing that, I just feel so much pressure!! But, I opened the gift and O.M.G. it was a waffle maker.
Normally I don't use a gift immediately after I receive it, but first thing Sunday morning I woke up and made my family some waffles. The waffle maker provided directions for homemade batter. I whipped it up pretty quickly and followed the directions exactly. The directions said not to pour too much batter in the maker and sooooo well I tried. I poured what I thought was a small amount, closed the waffle maker and then this happened.......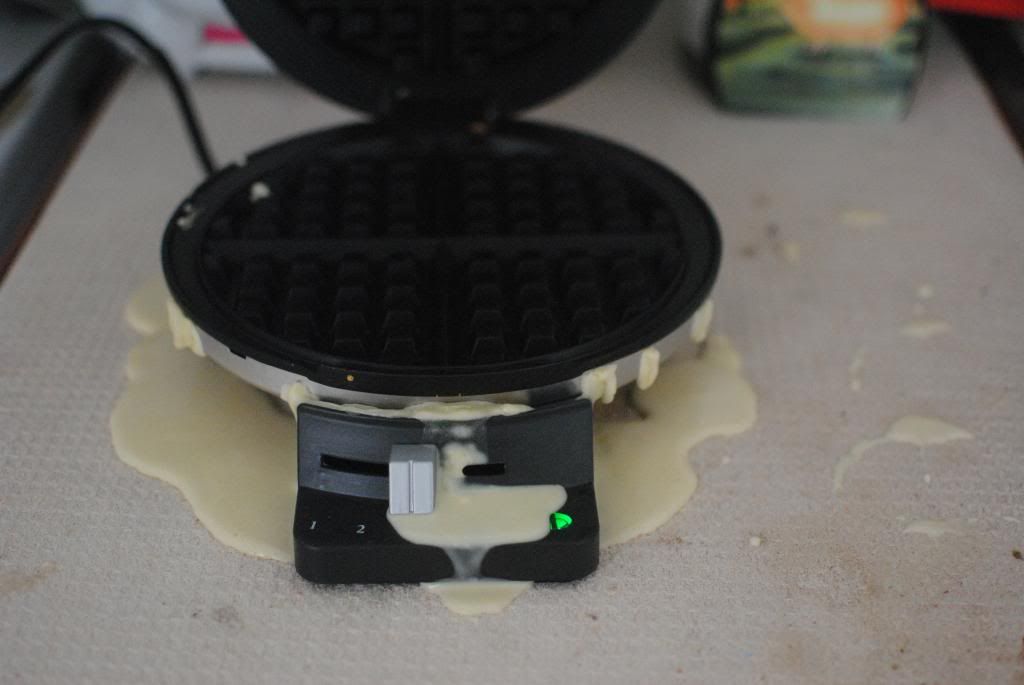 I just about died laughing. I thought I was going to be so cool and make a blog post about my new waffle maker and then produce some bomb waffle pictures. But instead something more "me" happened. And everytime I put more batter in and closed and if it oozed, I laughed and laughed. The laughing stopped when I had to clean it all up, but still. I tried putting less but the waffles came out too small. At the end of the batter I added a few chocolate chips, cause ... why not!
I told my mom the whole story and she said "oh yeah, takes awhile to perfect the batter."
NOW SHE TELLS ME!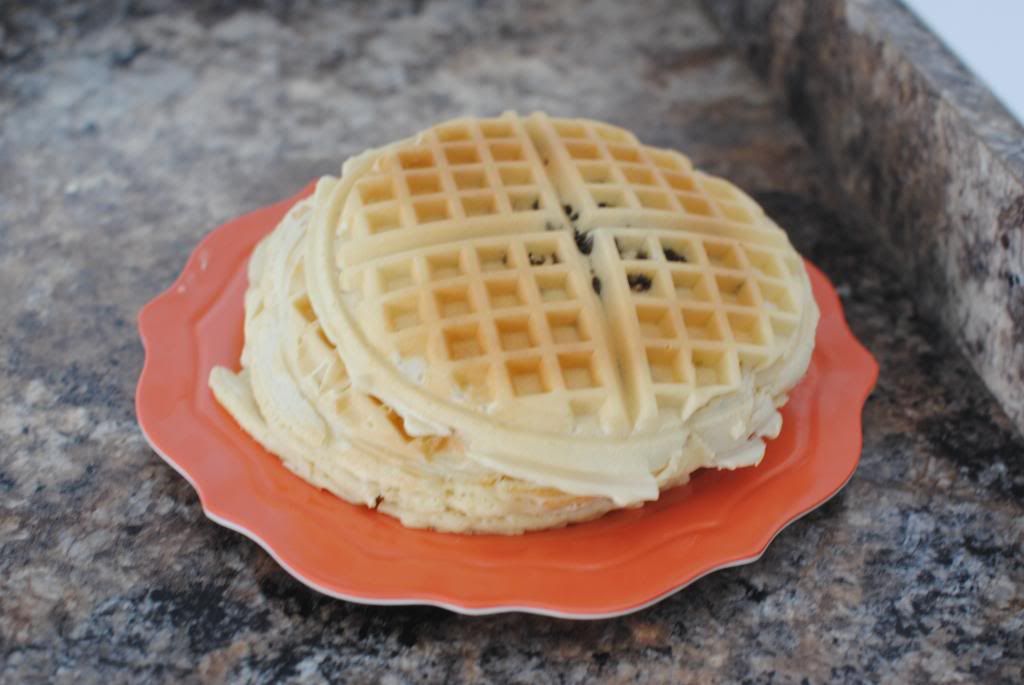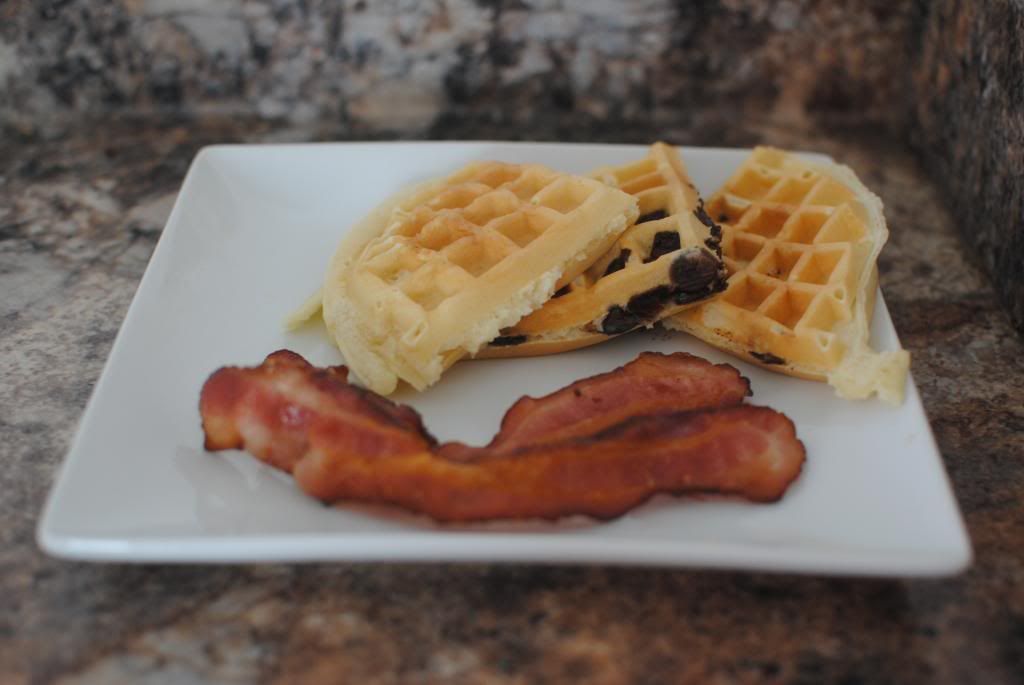 Jerry and Ardo enjoyed breakfast, as long as my boys are happy and fed and I laughed, I'm a happy mama.