On Friday my little sister turned 25. 25 as we all know is a big year, so I asked her what she wanted to do. She said I want to have a "Saved by the Bell" birthday party. Marcy and I (as I've mentioned before) are big T.V. watchers. Since we were little we've been watching Saved by the Bell. Marcy was only two when Saved by the bell premiered but I was 6 so Saved by the Bell it was. Since Saved by the Bell went off the air, we've watched reruns ever since. It's on every single day. I always think it's funny when people say "Oh I used to watch that show", weird cause I still do. So needless to say, we've stayed fans. Marcy first had the idea of a Saved by the Bell theme birthday after seeing
this
picture. She sent it to me and said this is what I want for my birthday. So of course I was up to the challenge. We knew we weren't going to be able to recreate exactly but I could do the best I could. Marcy was so sweet and said we didn't have to get everything in the picture, just whatever we could find. One thing about my sister is she likes to save as much money as possible, and I love that about her, but I thought if we were going to do this, we mind as well try and go all out (as much as we could). We found the desk on craigslist and it was the funniest thing because the guy who sold it to us, was a prop man for movies. His garage was full of goodies. He asked if we were going to use desk for school or for our kids, and I said "no, it's for a prop". The guy also said he knew Mr. Belding....haha.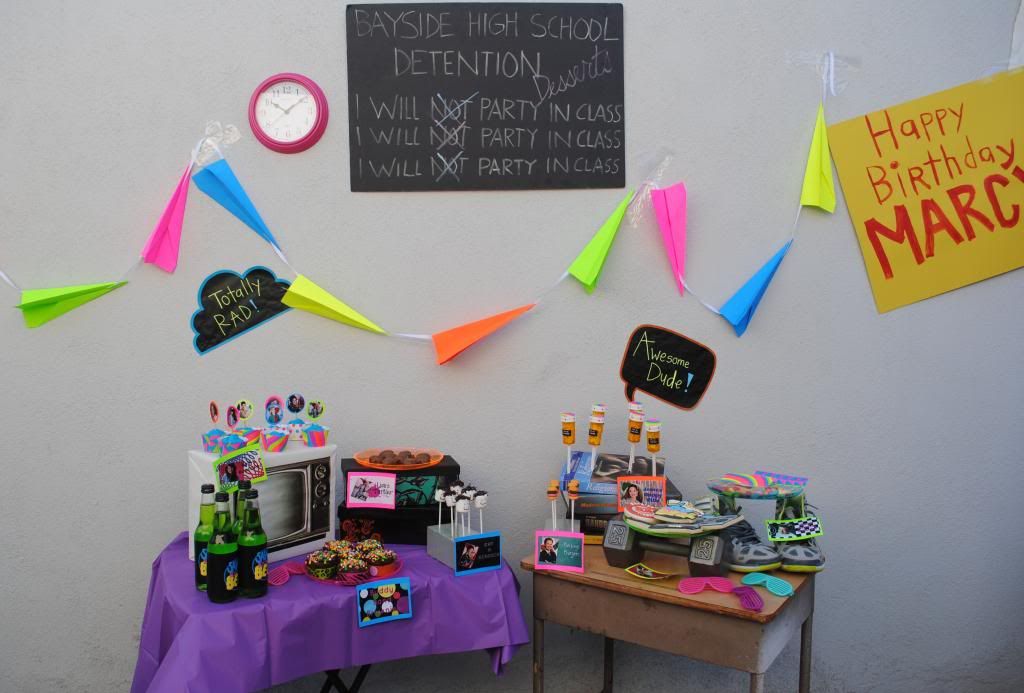 Ha! I made my sister pose infront of the dessert table, and being a good little sister, she did.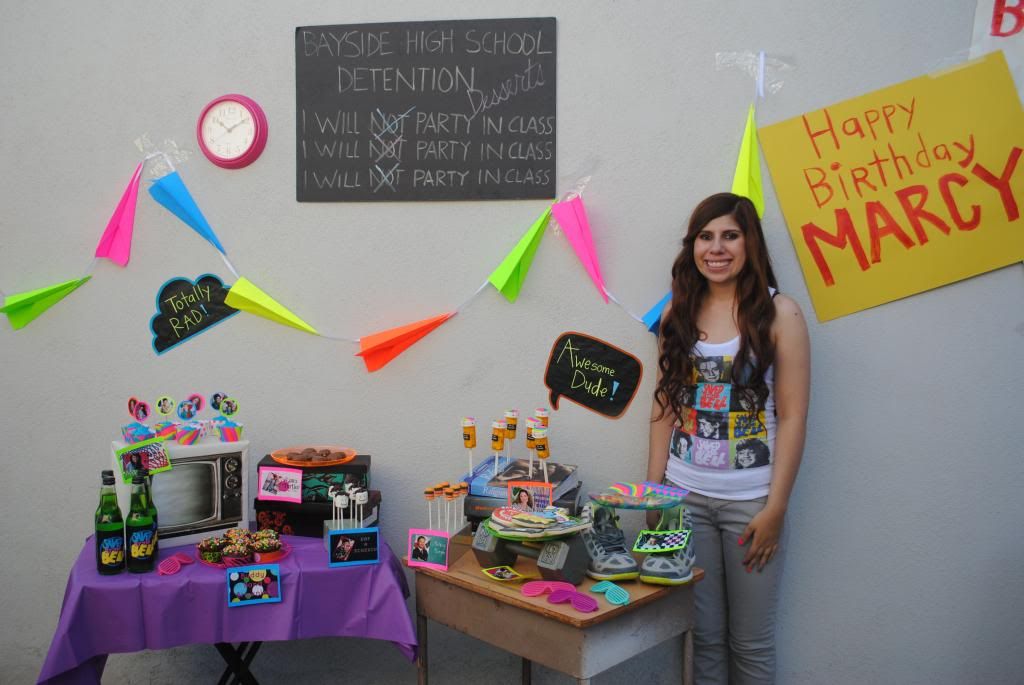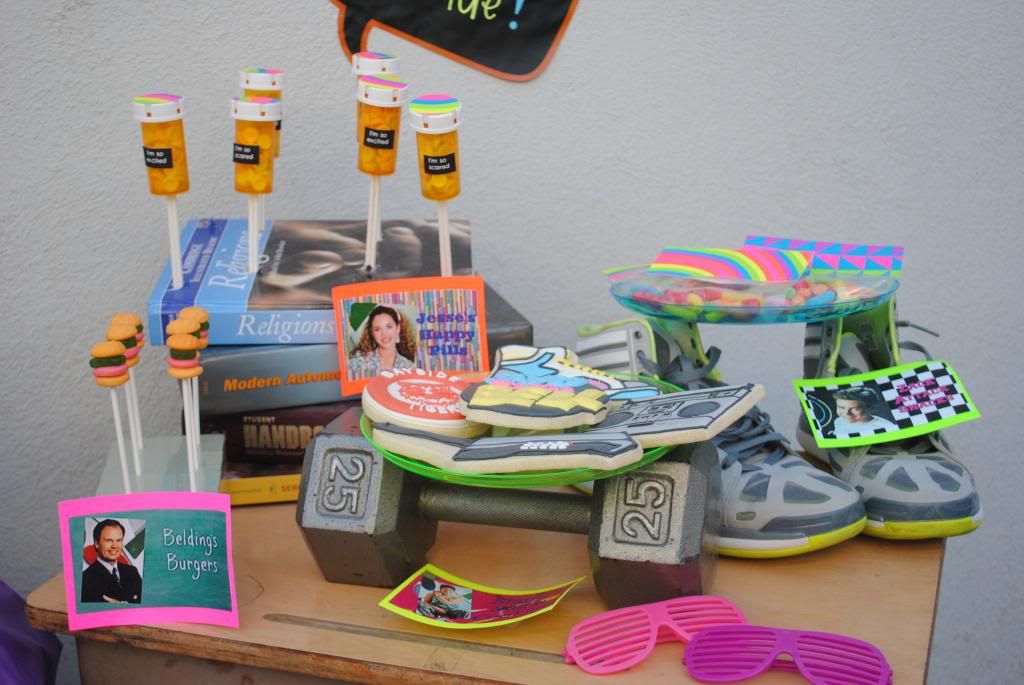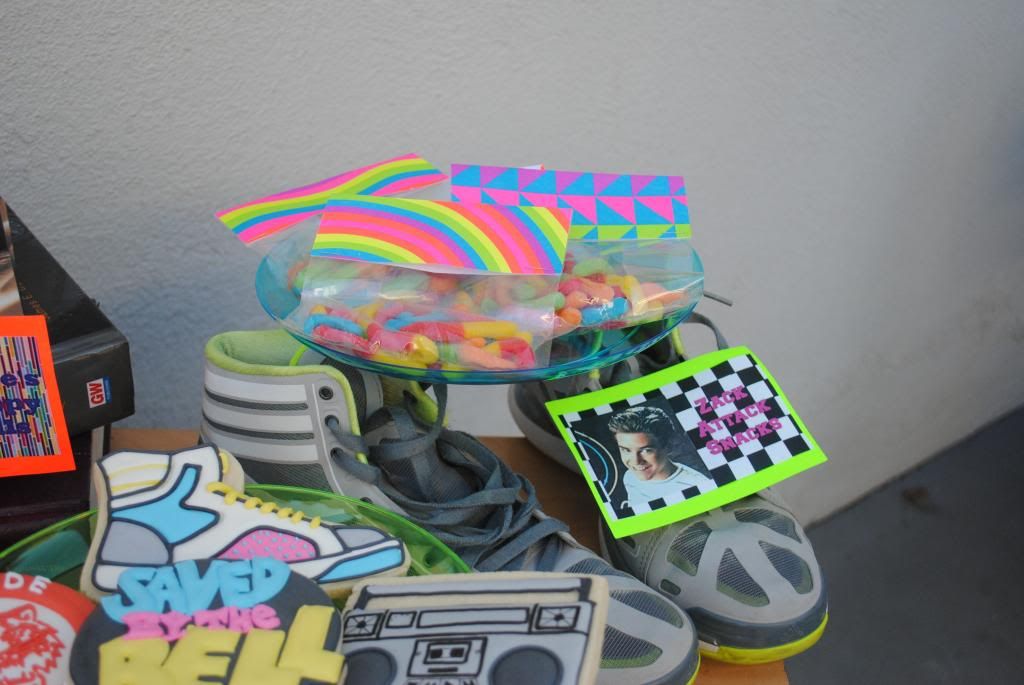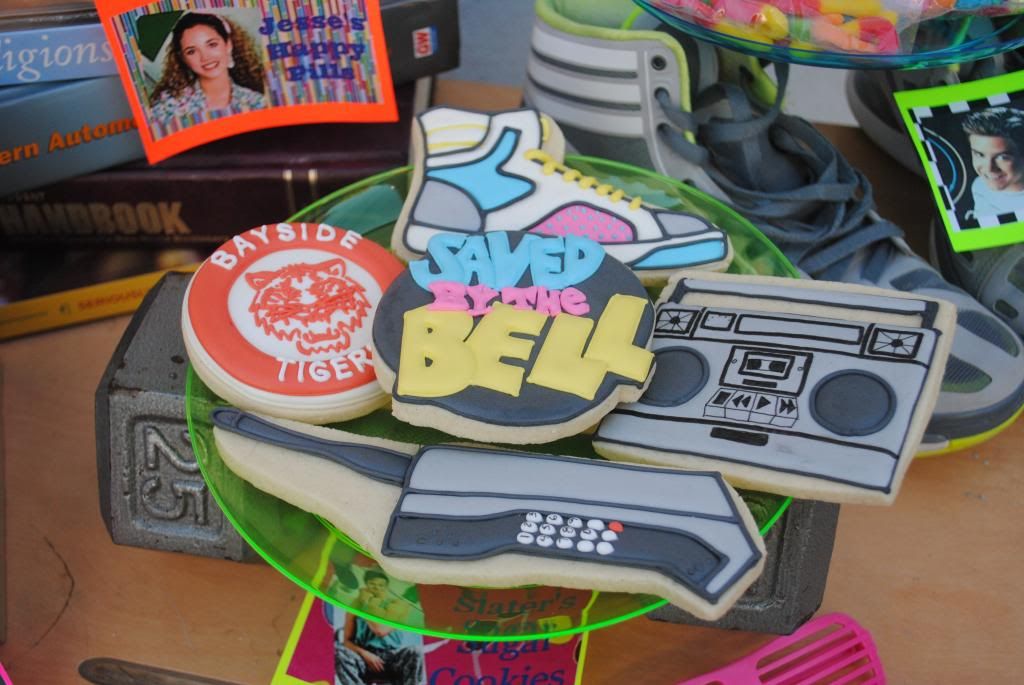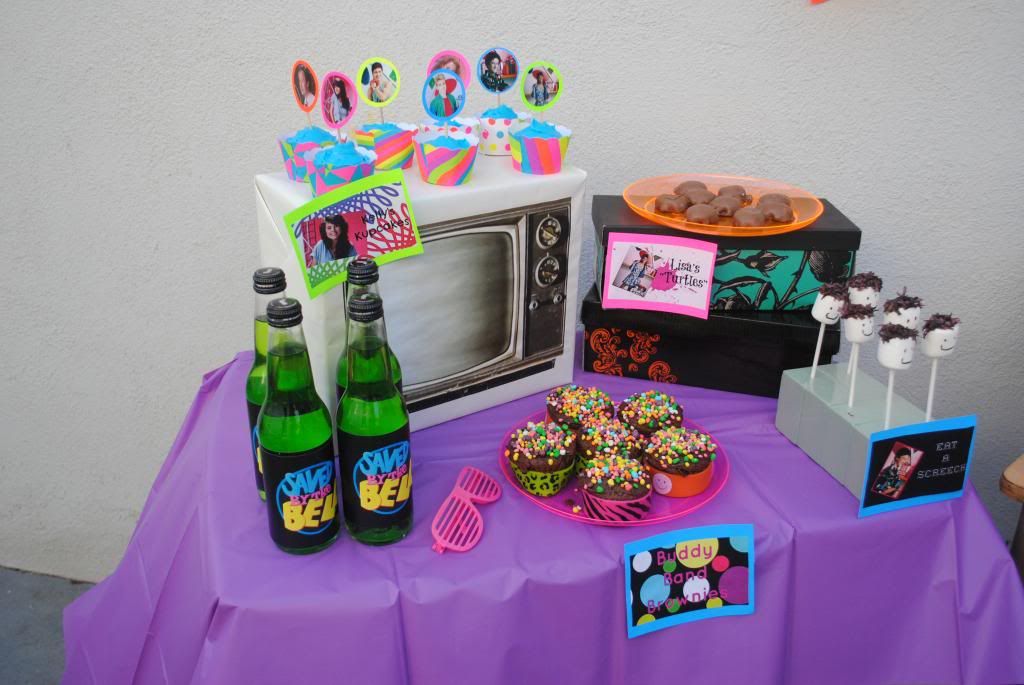 We couldn't find an old t.v. to fit our budget like they had in the original picture. So we opted for a milk box wrapped and a picture of a t.v. glued to the outside....whatever works :)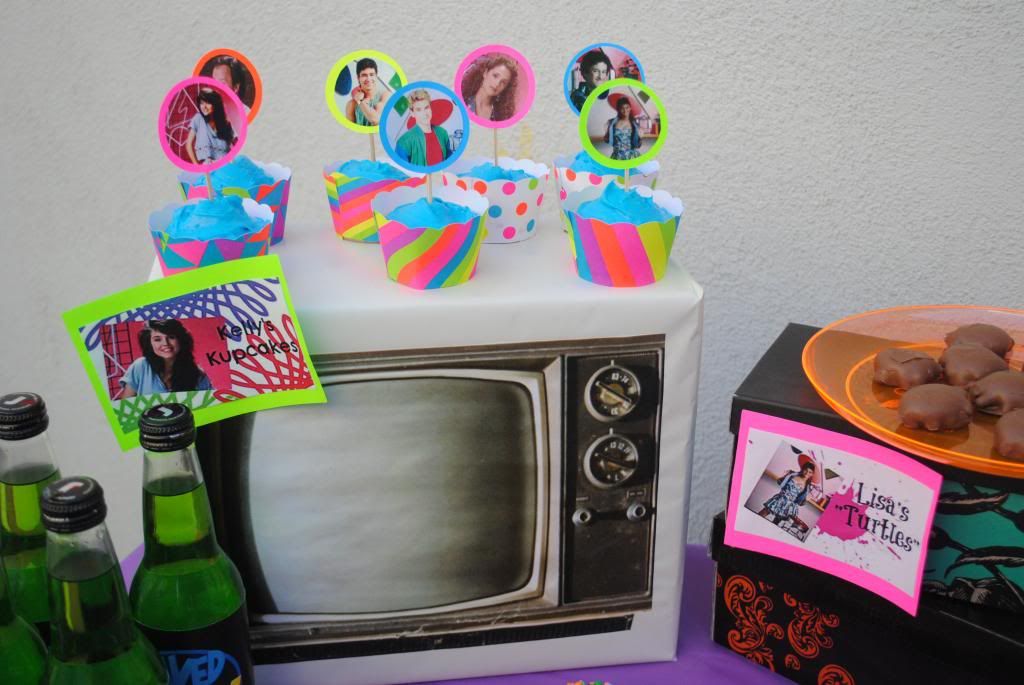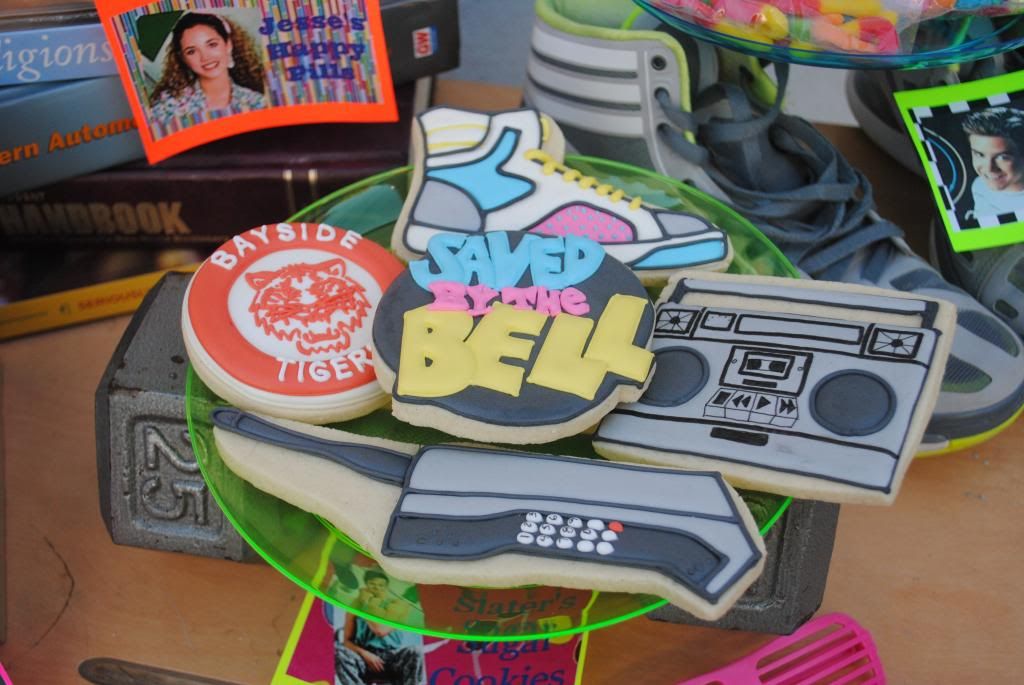 We added a "the max" element to our party. Marcy traced the words and cut out the squiggles. I loved the way it came out.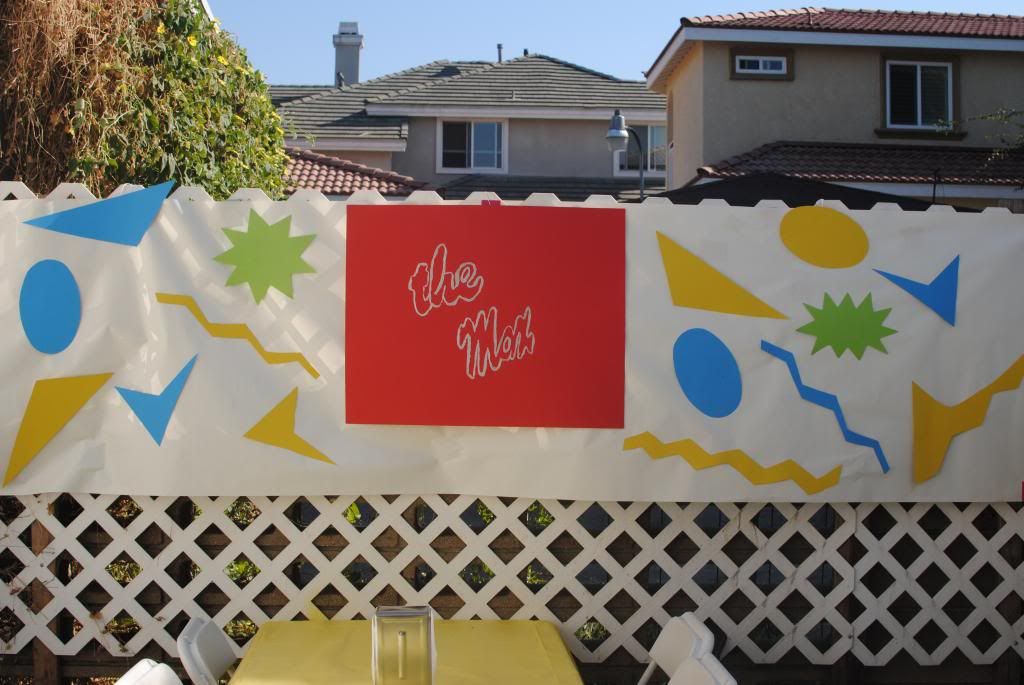 It's like we were really there.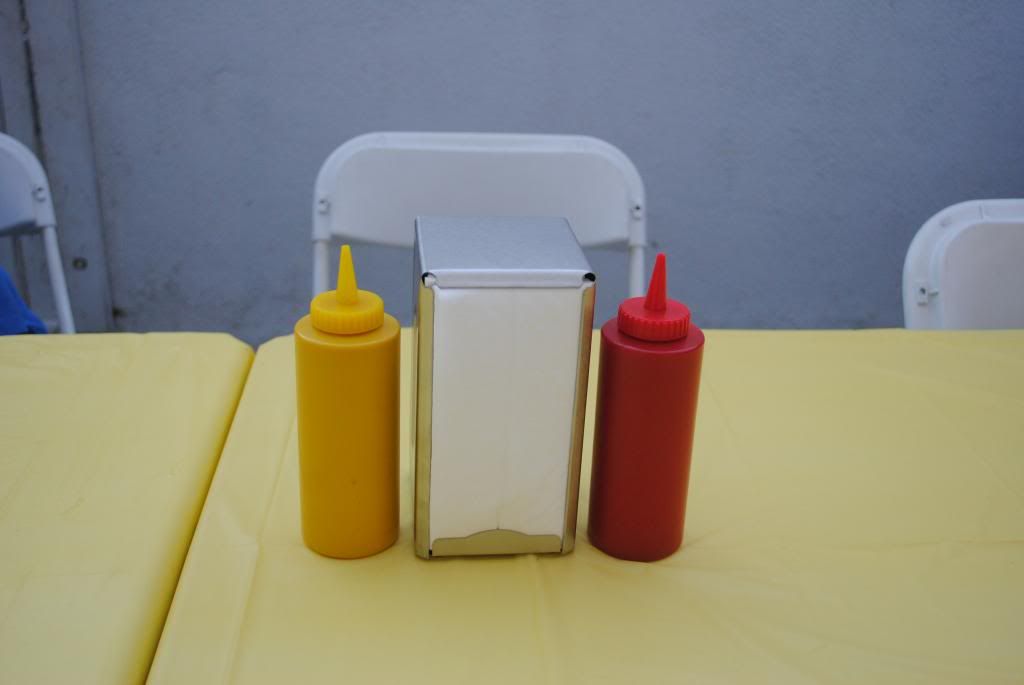 I wanted to have a little photo area, I thought, if we could find a locker that would be the perfect backdrop. Onto Craigslist I went in search of a locker. Wouldn't you know, there was a few I could choose from. I went with this blue one. We put up pictures and scoured up some old books. In the back are Marcy's pom poms from cheer. She was the only cheerleader in the family. :)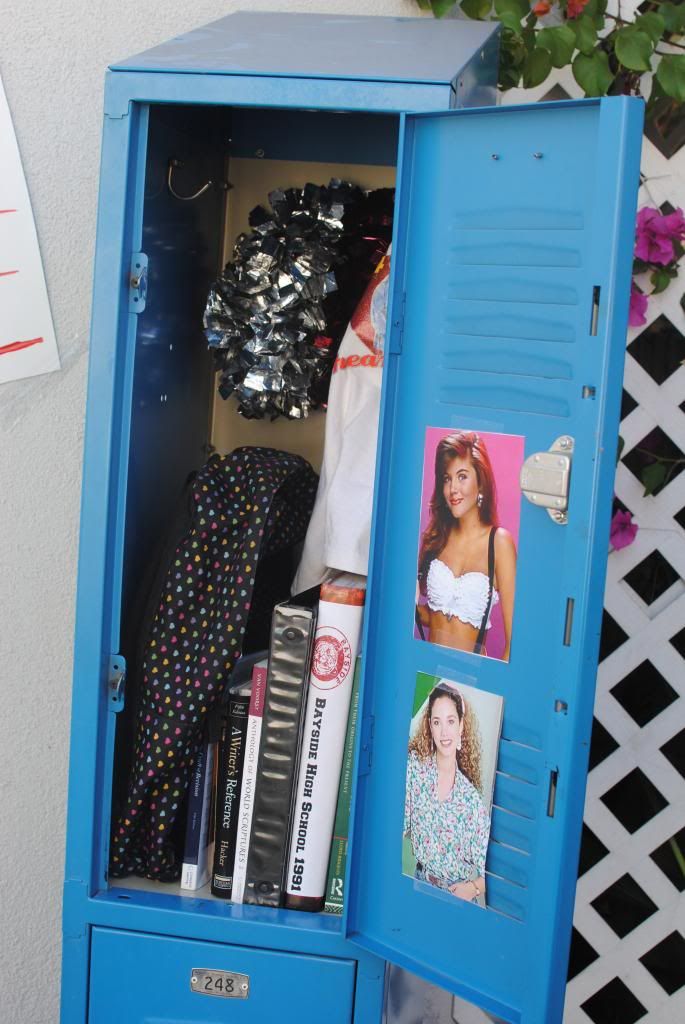 Sisters
Ardo in his Kelly Kapowski shirt.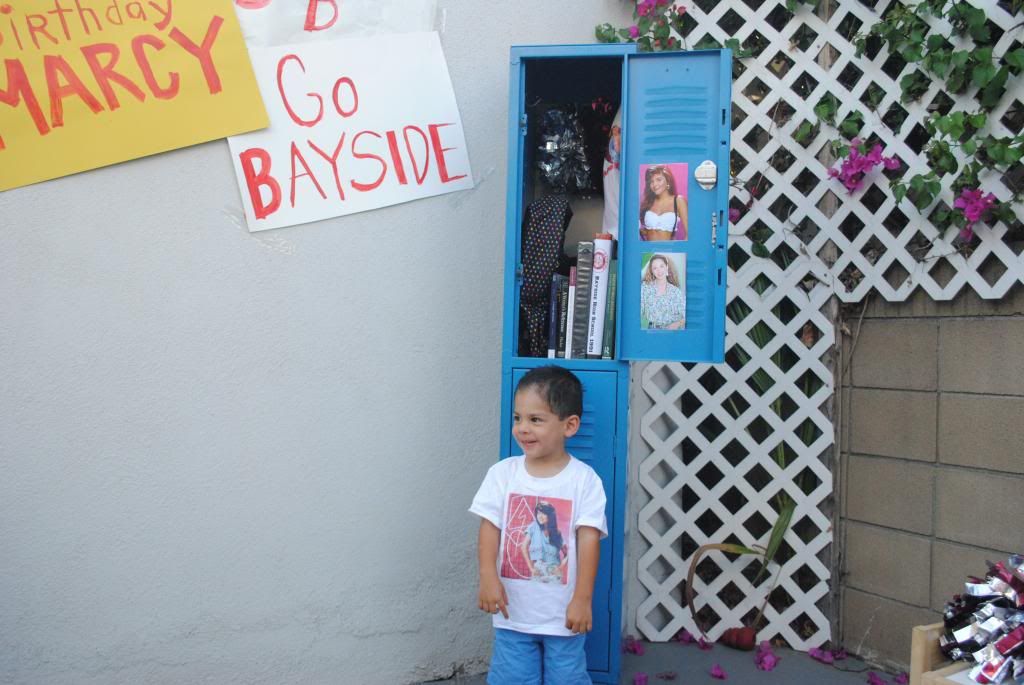 Kisses for the birthday girl!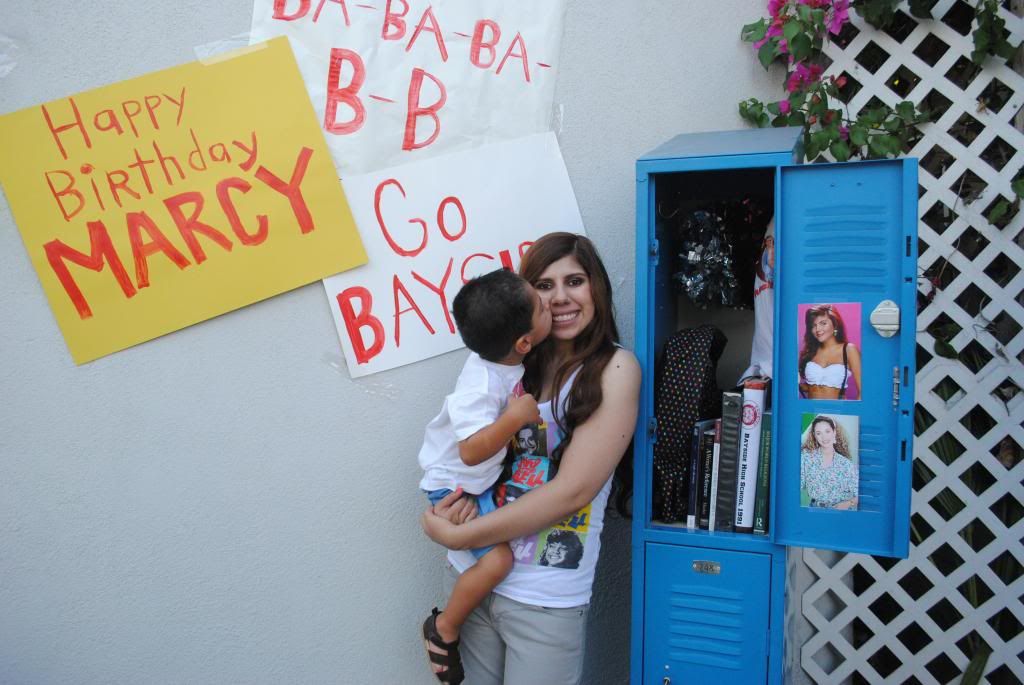 I posted this picture on instagram but I had to share it again. We all took pictures together but I didn't look at the pictures til after everyone left. I came across this one and died laughing. Jerry didn't say anything cause he wanted to surprise us. I'm so happy I married that guy, he's so damn hilarious!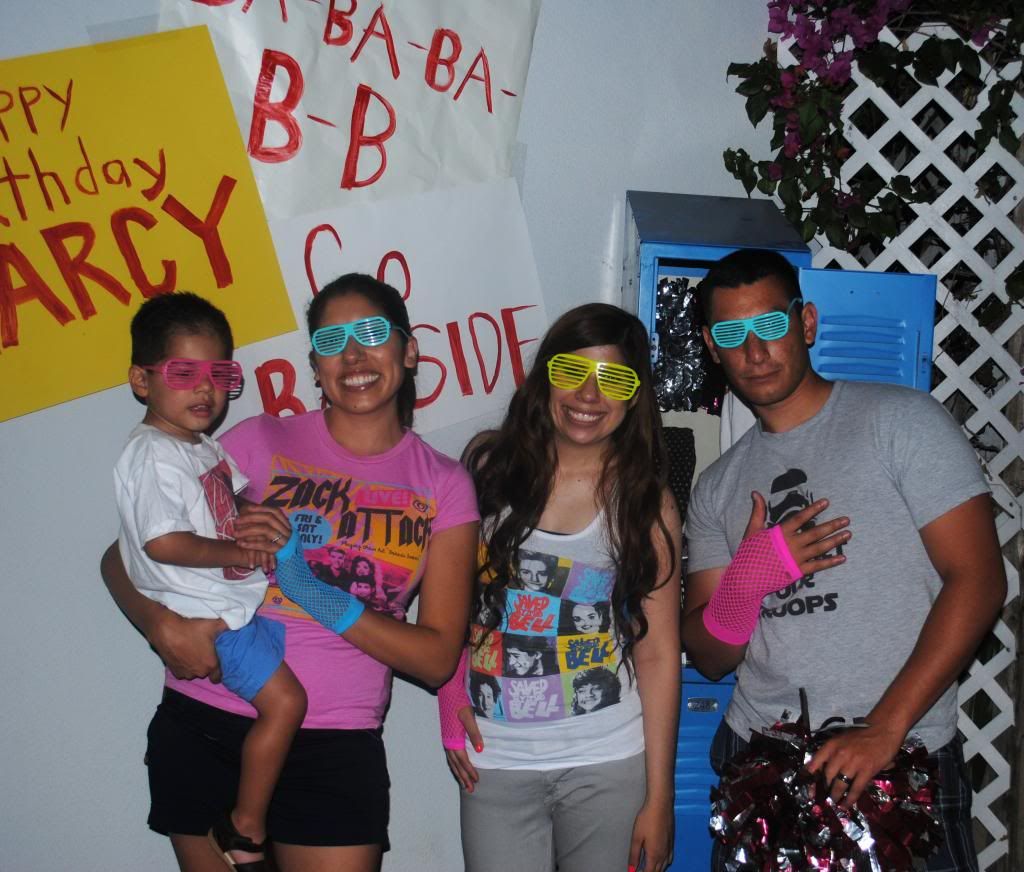 I love my sister so much and I'm really happy she was enjoyed her party. There are a lot of birthdays in September. Which is why we have two back to back birthday posts, and there might be one more (mine), but I'm turning 29 so mine probably won't be as fun!