My third Mothers Day started EARLY! As his first gift to me Ardo woke up at 6:45am, craaaanky as can be. This boy wakes up STARVING and starving = cranky. Also, sidenote:: for the past few months Ardo can't stand to have his diaper changed. He screams and yells and throws his diaper and wipes off the changing table and is just simply actin a fool. Maybe this is his way or saying he wants to be potty trained? Whatever it is, I'm over the "don't want to get my diaper changed tantrums." I mean it's worse for me than it is for him. =) More on that later.
Back to waking up at 6:45am. I gave him a little yogurt and then he goes straight to playing. It's funny because I figured he would wake up early on Mothers Day, reminding me why I get to celebrate Mothers Day. Since Jerry isn't home, we decided to spend some time with Jerry's mom and some time with my mom. Ardo was happy because yesterday was HOT! So after arriving at Jerry's moms house, we stripped Ardo down and he played in/with the water for the first part of the day. The second part of the day was spent at my mamas house. She surprised me with the sweetest hand made card they helped Ardo with and some monies attached to it. They also helped Ardo with that part. My day was pretty great and relaxing. I will say tho even on my 3rd Mother's Day it still feels like my moms day, it's hard for me to really accept it as
MY
day too. I don't mind tho, cause my mama will always deserve it, she is the greatest and the funniest too, which is probably even better.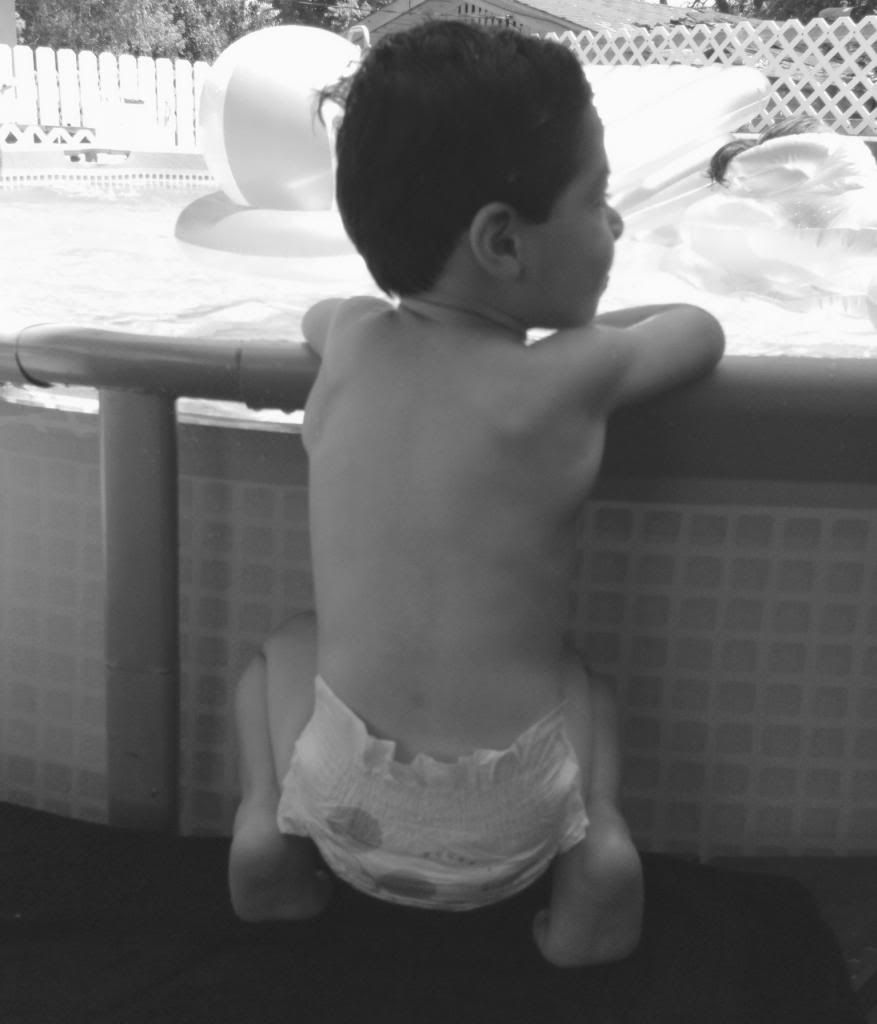 Jerome surprised me with flowers & thats sammy pig, he sits outside my apartment.
Sorry this one is so fuzzy. But you get the idea.