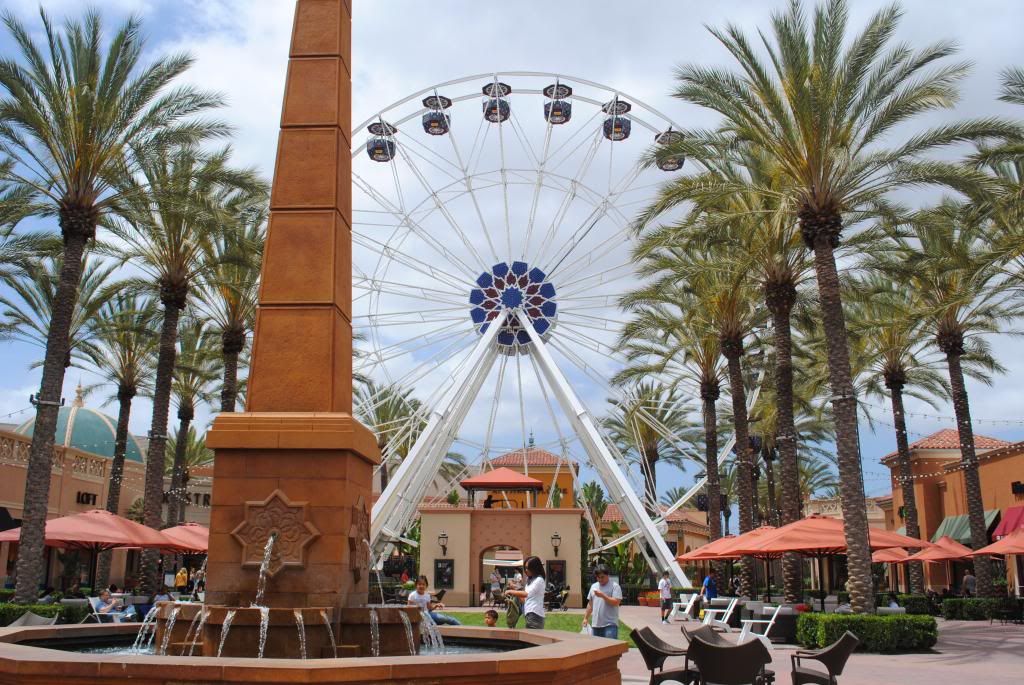 Over the weekend my little sister had a birthday. My sister didn't want a party this year, so instead my other sister and Ardo and I decided to take her for a little shopping spree. On the weekends I like to try and get out of our city. So we decided on going south to the
Irvine Spectrum
. I hadn't been to the Irvine Spectrum in YEARS, so I was happy to see how much it had improved. They had a great selection of stores (a bunch of new ones) and those stores were weeeell stocked. I was also happy to see they had a few things Ardo could be entertained with too so it wasn't just about shopping, there was something for everyone. We started with breakfast at corner bakery. Ardo has been eating up a storm lately! He ate a yogurt before we left in the morning and then ate a MEAL at corner bakery.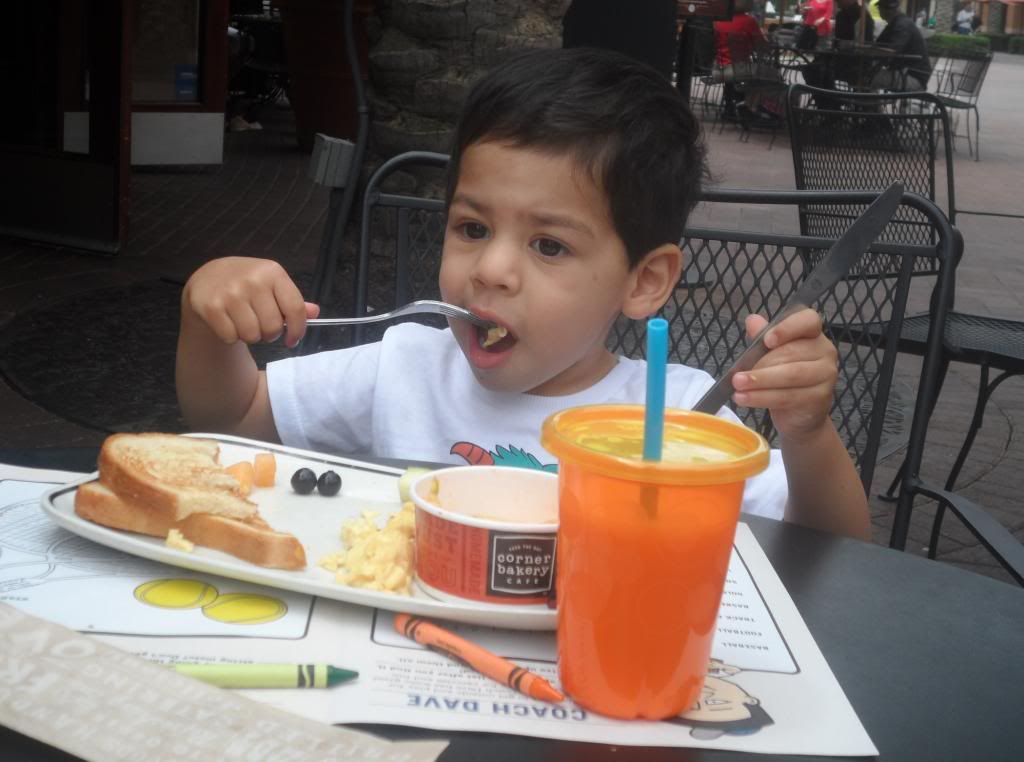 Aren't those take n toss cups, the best! Except I never toss mine. =)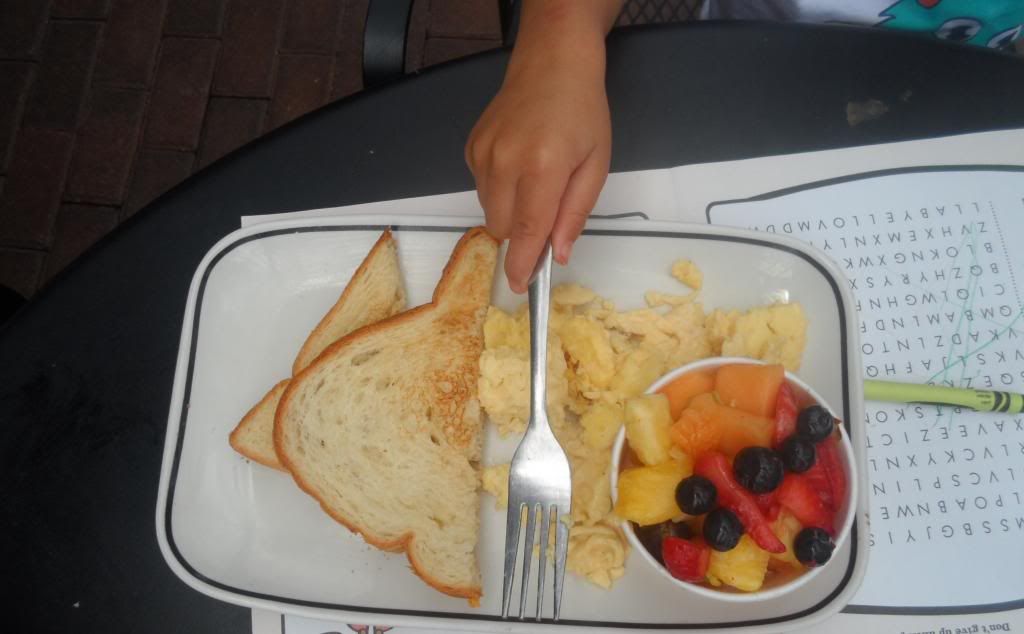 We did lots of shopping (to bad we were only there for 6 hours!), and enjoyed the beautiful weather. It was 73, a little breezy, a little sun, just perfect. We took little breaks and rode the carousal.
We also decided to get on the ferris wheel, and while we were on it, Marcy decided she didn't like it anymore. That picture might look staged but she meant it!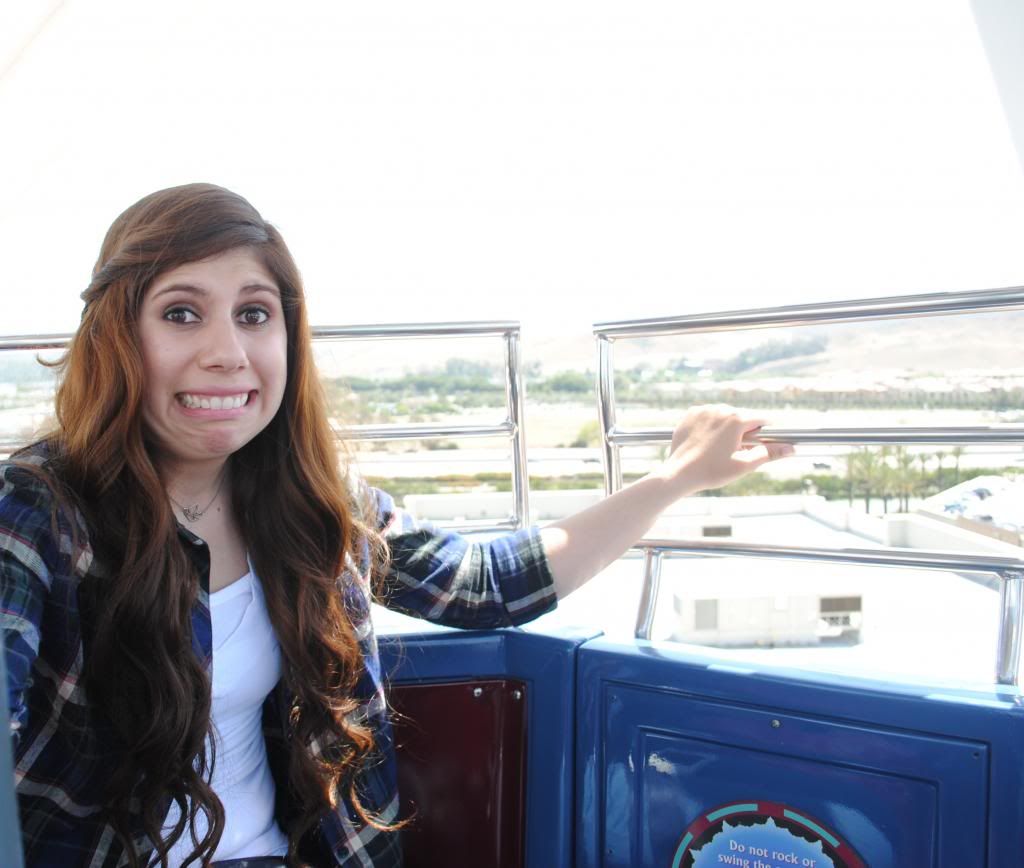 Ardo found a new best friend. We went to Forever 21 and he spotted this duck/penguin. He thinks its a puppet and played with it for hours. For $1.50 if that's gonna make him happy, it was worth it.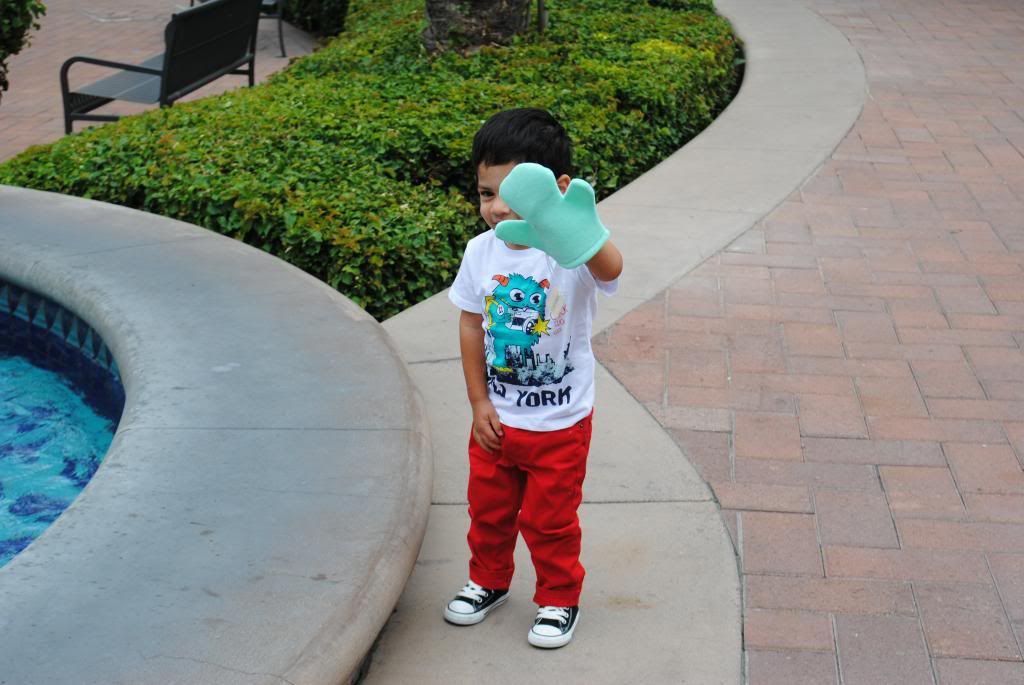 I would say my sister had a great birthday!