A couple weeks ago my sister and I were at Ralph's and the lady there asked if we wanted some free chips. Umm did this chick just say ... Free! Of course we wanted some. They were only allowed to give one to each person, luckily for us they counted Ardo and we scored all three. So after a long day yesterday my sisters and I sat down and tried them all. First up was Chicken & Waffles.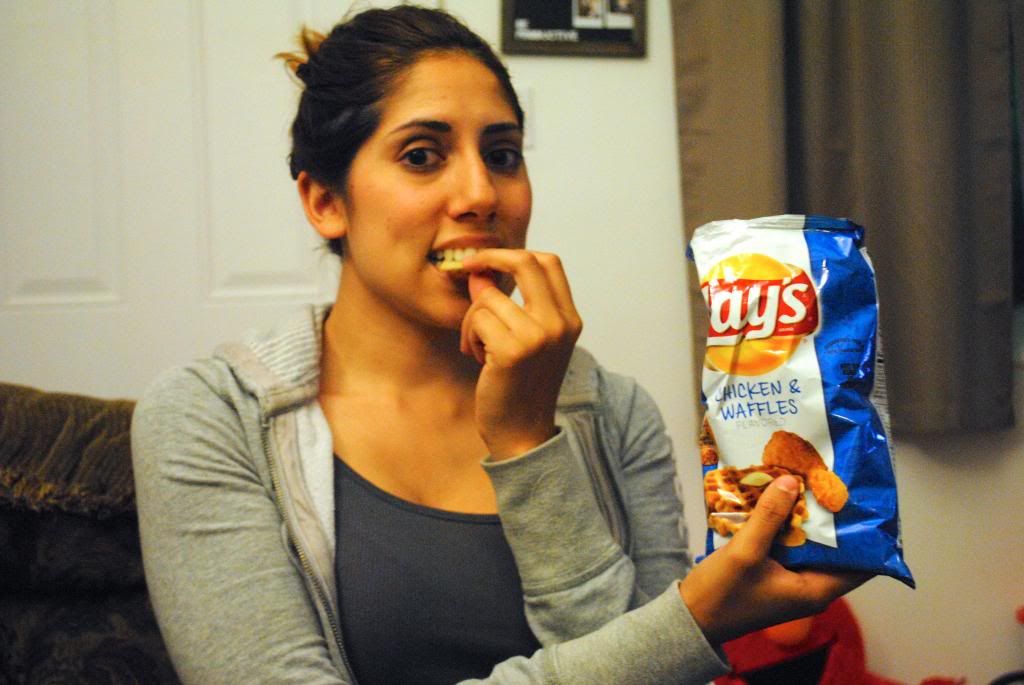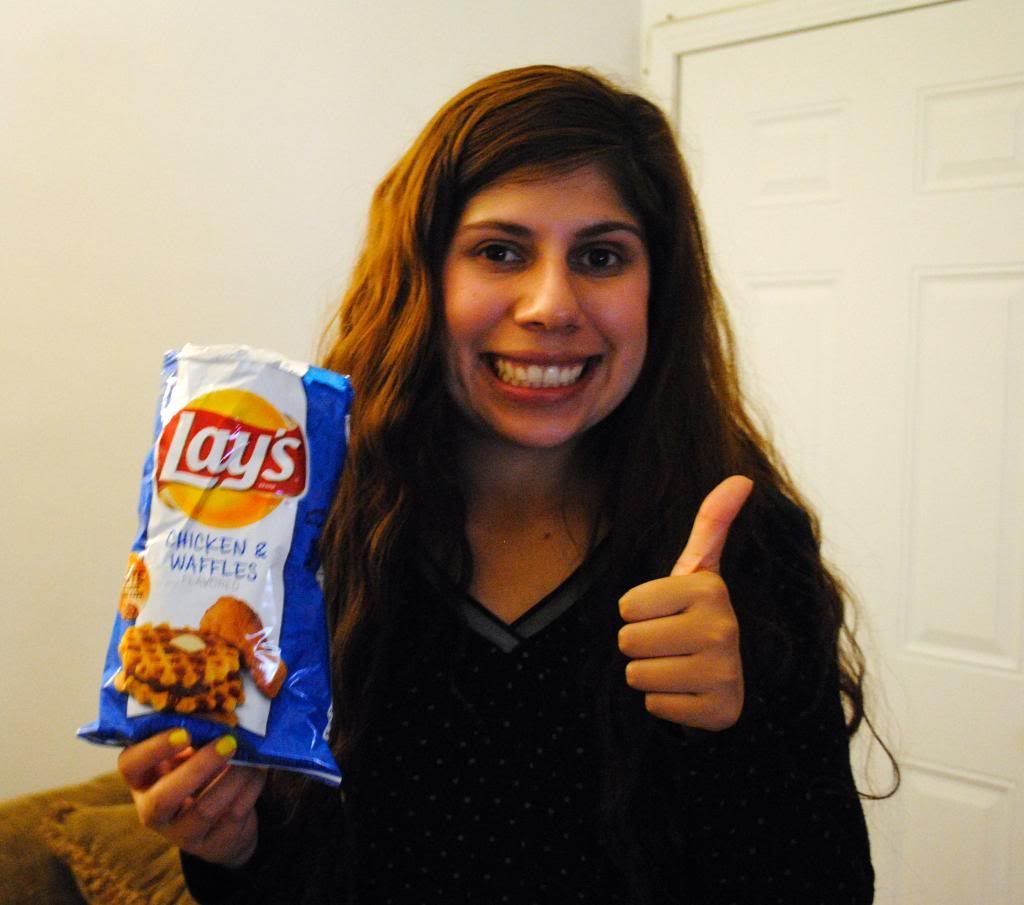 YUM!! You can taste the syrup. I have to admit I wouldn't be able to eat the whole bag, but out of the 3 it was the most unique. Next up was Cheesy Garlic Bread...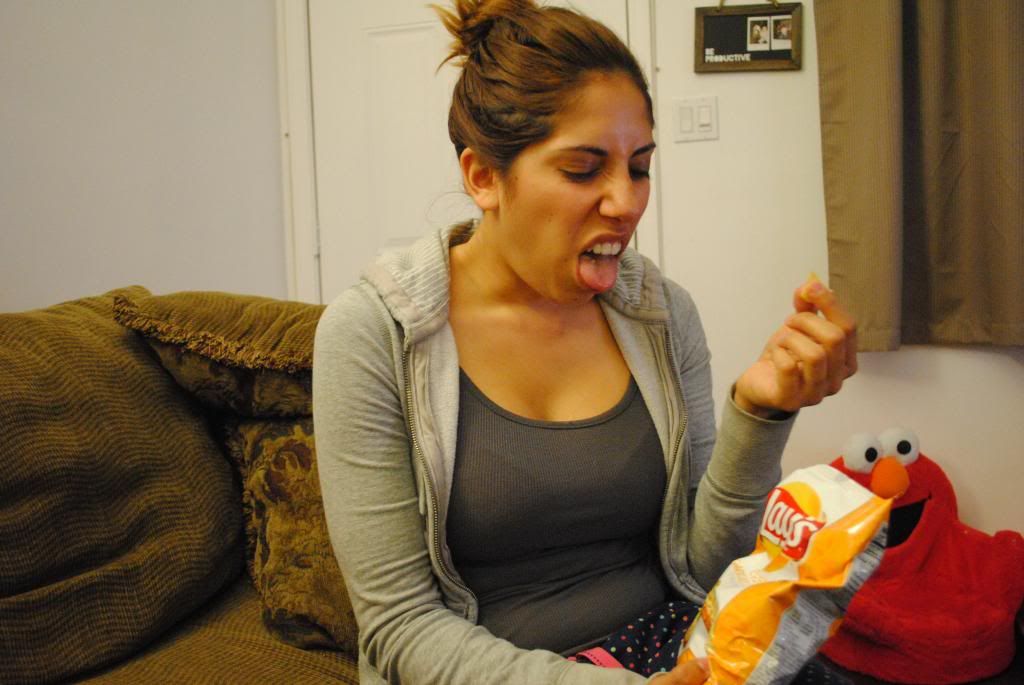 That's how we felt about that one. And last was Sriracha! Marcy and I liked them, my other sister Mariah doesn't enjoy hot, so she wasn't a fan, but I have to admit these didn't taste too different than the other spicy chips out there. So I kinda hope these don't win. Eventho they were good!
We discussed in detail and decided the Chicken & Waffles were our favorite! I sure hope they win. They got our vote.
ps having a chip challenge was awesome since I'm still on no desserts. Aaand just in case you needed to vote
Lays Challenge
.