Yesterday, Thursday February 28, 2013, my sweet little Ardo, started preschool WAAAAAAAAAAAAAAAAAAAAAAAAAA!(that's how I feel on the inside)
I initially didn't think Ardo would start preschool til 3 years old, but due to some unforeseen circumstances he's had to start a little bit earlier. Luckily my mom knew of someone who had a preschool out of her home and after checking it out last week, I was comfortable. We decided to start yesterday with Ardo going just a few hours and then working up to a few more. He'll be going part time but still, this is the first time Ardo has ever been cared for from someone who is not family. Jerry and I are lucky that both of our families are nearby. So whenever we have needed someone to care for Ardo, either grandma has been available. So for me to leave him with someone who is basically a stranger....well you know, it was tough. I told Ardo over and over "okay buddy, tomorrow...you're going to preschool." I think I was trying to convince myself considering, he didn't know what preschool is. So we woke early, ate breakfast, got dressed and we were off to preschool. I am happy to report his first day went pretty good. I told him bye bye, the teacher took him to play with one of the little boys and there were no tears. Later the teacher reported to me that Ardo did cry a couple times in the few hours he was there buuuut he would easily snap out of it. I'm proud of myself too, and of Ardo, we have many more preschool days to come, I hope they all go as good as this first day!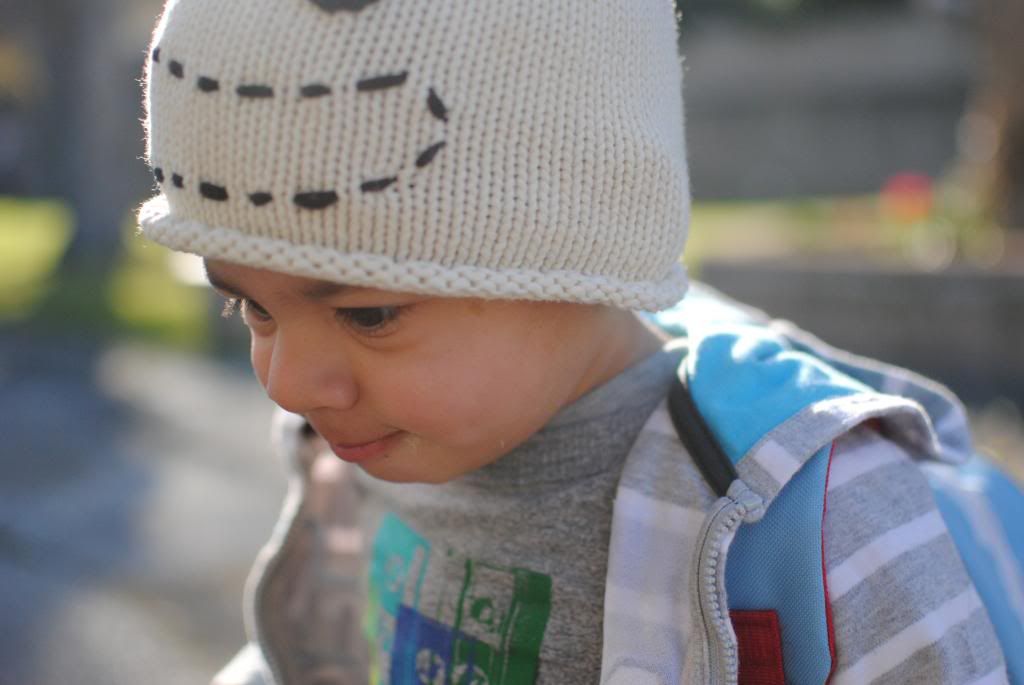 | | |
| --- | --- |
| | |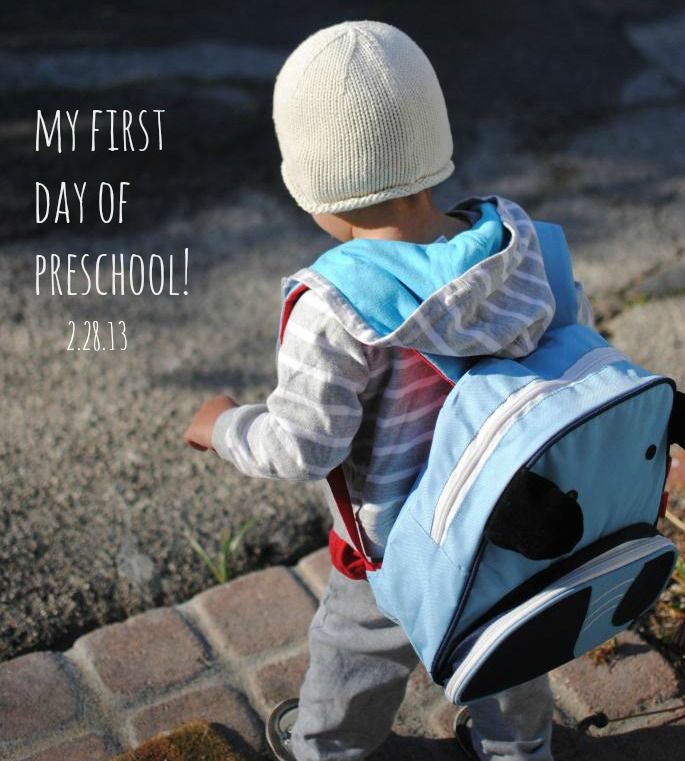 Ha! The backpack pictures make me laugh because they hold his diapers and a blankey.
sidenote:: as I press publish on this post today I am happy to report our second went better than our first. we arrived at preschool and the 2 kids that were already there were so happy to see ardo it made him happy too! thank goodness!!