No not A.C. Slater, Slaters the restaurant. I don't know about you, but I read quite a few blogs. One thing that fascinates me and has, even before I ever started my own blog is the amazing pictures at restaurants...here's why? You know how you can tell the difference between a picture taken with a camera and one taken with your phone, especially blown up. When I started blogging last March, I thought, would I be someone who busted out an extended lens at a restaurant? Would I care? At first I did, I kinda felt a little embarrassed, sure people take pictures of their food all the time but busting out a big camera rather than your phone can feel different, right? But I'm Sonya and I'm a blogger, so deal with it bartenders at Slaters, I'm trying to get a good shot here!! Anyone else feel that way?
Okay so back to
Slaters
, Mai and I went on a little date on Saturday. It felt really good to get out, without Ardo. Sometimes you just need time, not just sitting at home on the couch but sometimes you just need time out, with friends, to recharge. I had two beers...TWO, and probably 5 or 6 glasses of water. If you haven't been to Slaters, I highly suggest you go, they have this hamburger patty called the 50/50 (that's what they're famous for) it's 50% ground beef, 50% ground bacon and 100% YUM! Oh and get the beer battered jalapenos, if you love tasty with a slight zing (very slight). I wish I had some right now!! Now if only I remembered to take pictures of Mai and I this post would be PERFECT. Oh well, next time!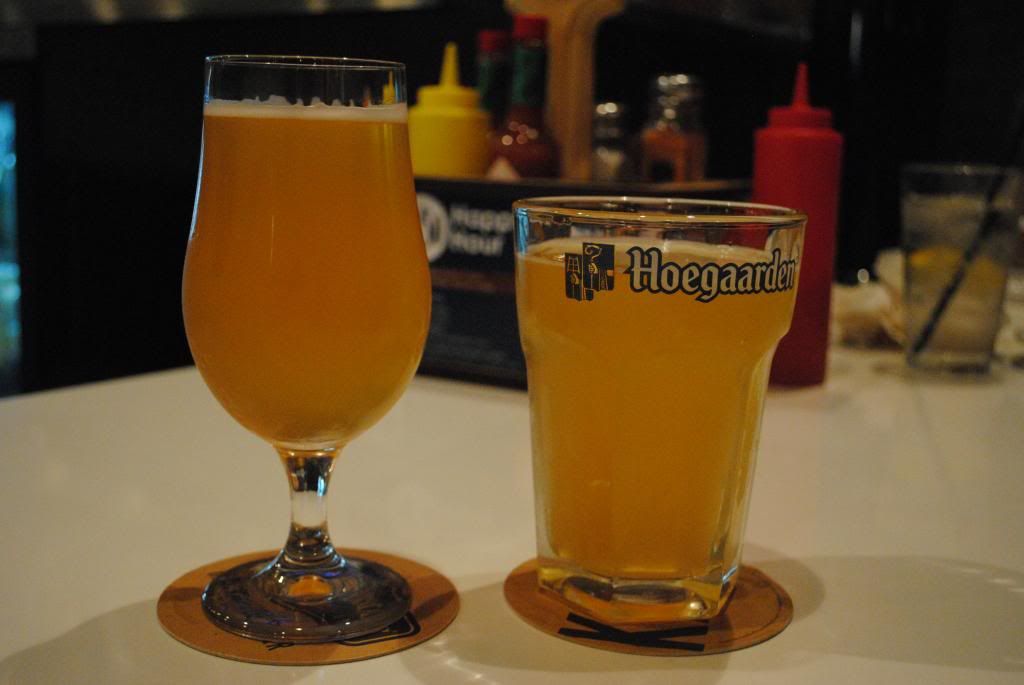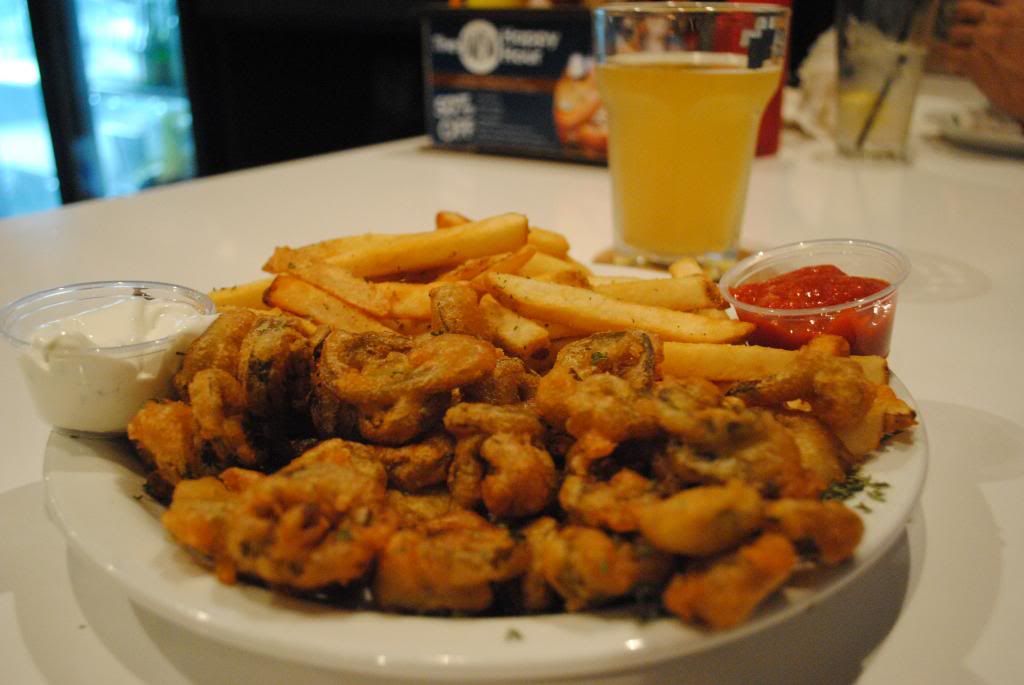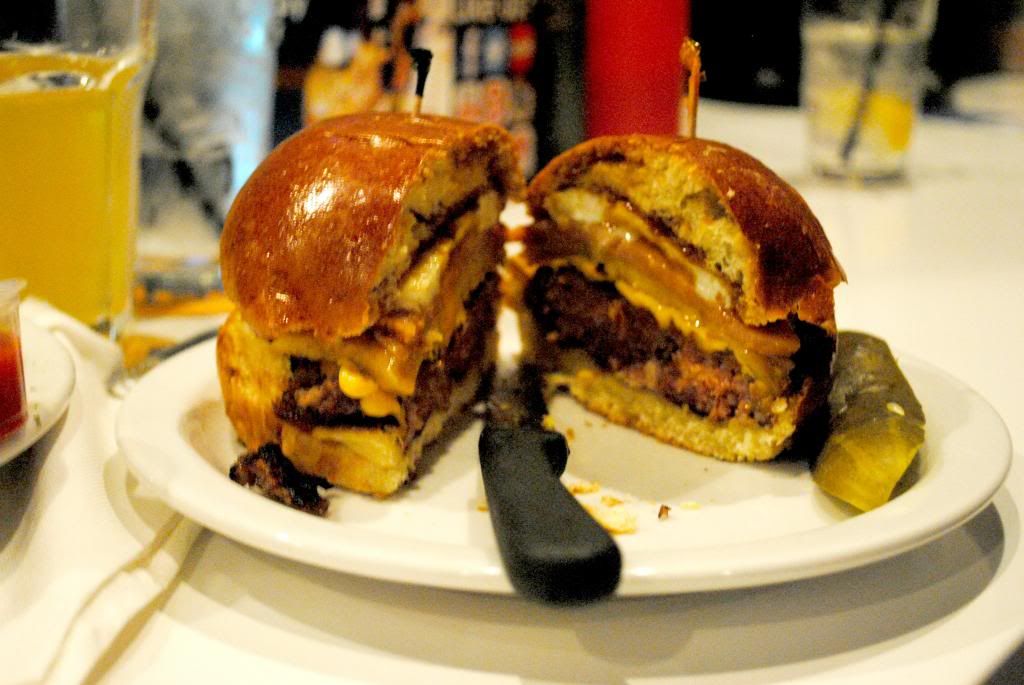 They have Turkey Burgers too!