Do you guys enter a lot of giveaways?
Little Chief Honeybee
is having an amazing giveaway right now and I really, really want to win. I'm reposting this so I can have as many chances to win this kitchen aid. Isn't it pretty, folks?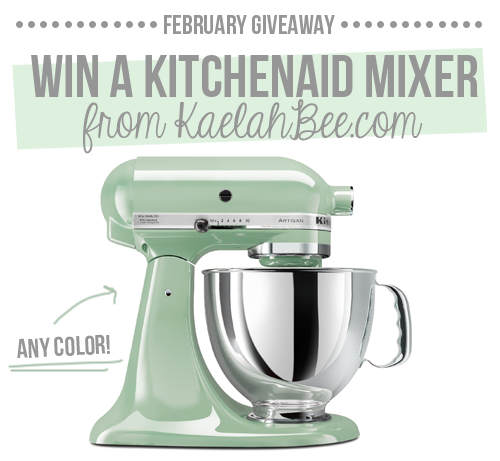 p.s. I was
ONCE
a lucky winner (scroll down to day 7), and let me tell you, it was a thrill and I still use those cleaning products. =)
Wish me luck!