I envisioned Ardo waking up Christmas morning calling from his crib and as soon as he saw his new slide, he would get sooo excited and demand to go down. Well....he woke up but my vision of Christmas morning went the toddler way, not the mama way. Ardo was such a
crab
in the morning. The slide, he barely noticed, all he wanted to do was EAT! While Jerry was getting Ardo some breakfast he peed and for some reason because this hasn't happened in months, he peed through his diaper and all over his santa pj pants. I mean, I just had to laugh at that point because it was just ridiculous. That is why is some of his pictures he isn't wearing pants, they were being cleaned!
Our Christmas morning for the past two Christmas' have been a little bit of chaos. We open gifts first, then head to my moms and Jerrys mom. That plan went off without a hitch. We arrived at my moms a little after 9 ate breakfast, again and opened gifts. Ardo had warmed up by that and now he was into it. My family (oops I mean santa) got Ardo a little bbq set and clothes clothes and more clothes! Of course like any toddler, Ardo just wanted that box! Although now hes cooking up burgers on a daily basis. Ardo played at my moms for a little bit then off to Jerrys parents we went. More clothes (yay!!) and toys, but the big mama of gifts is the electric car Ardo's nino gave him. He can't reach the pedals just yet but we all had fun with it. I'm thankful to say a few big gifts stay at nana and abues house for when Ardo visits. Beyond all the gifts, the time we spend with family during the holidays is such a special time. I know most people take the holidays as a time to see family and friends they haven't seen in awhile, but for me, what I love is spending time with family I'm closest too. Looking around and seeing every face that I see on a random Thursday for dinner, I love that. When I was a little kid, we would go to one of my aunts house or sometimes my grandparents. Every year either my dad or a cousin would dress up as Santa. Perhaps when Ardo gets older and as we add more kids to the mix, a Santa coming to Christmas would be a tradition I'd like to start. I'd get a kick out of it if Ardo realized it's daddy.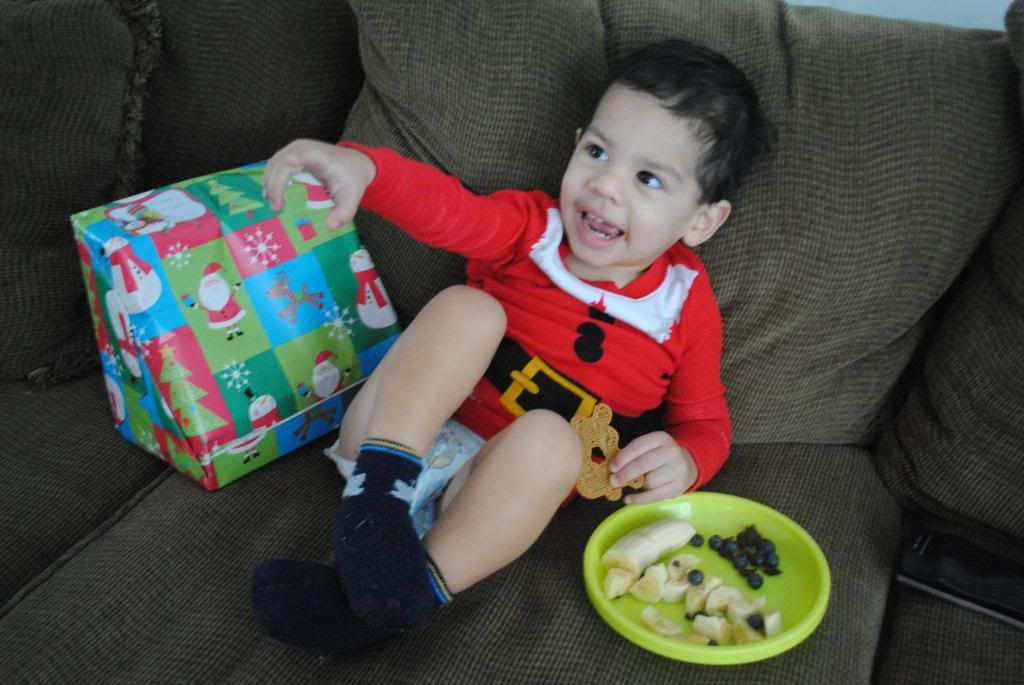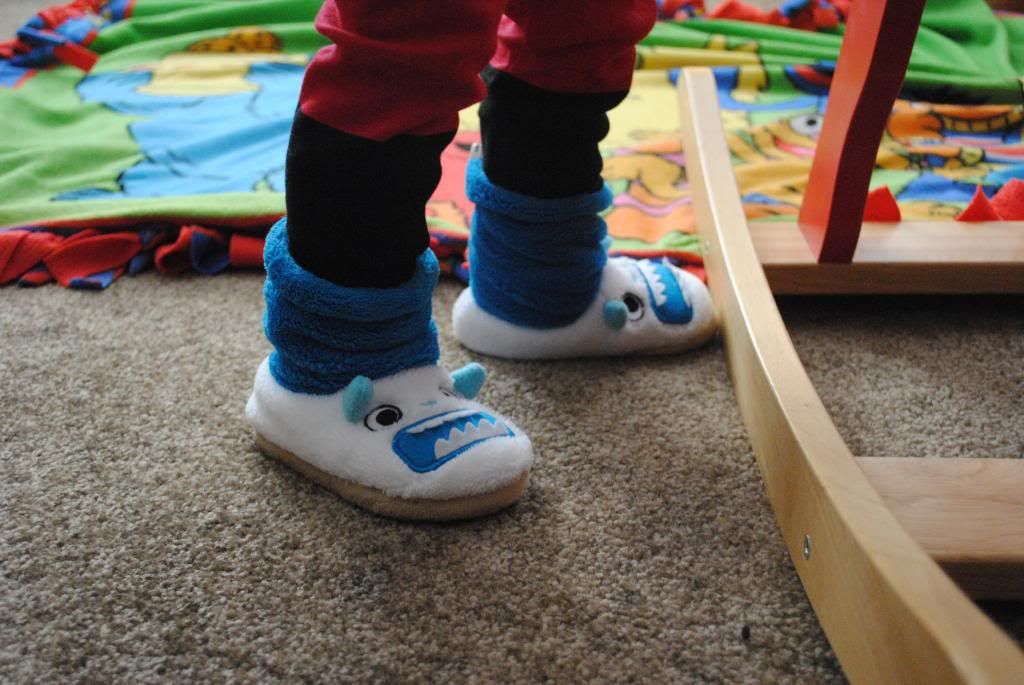 | | |
| --- | --- |
| | |
| | |
| --- | --- |
| | |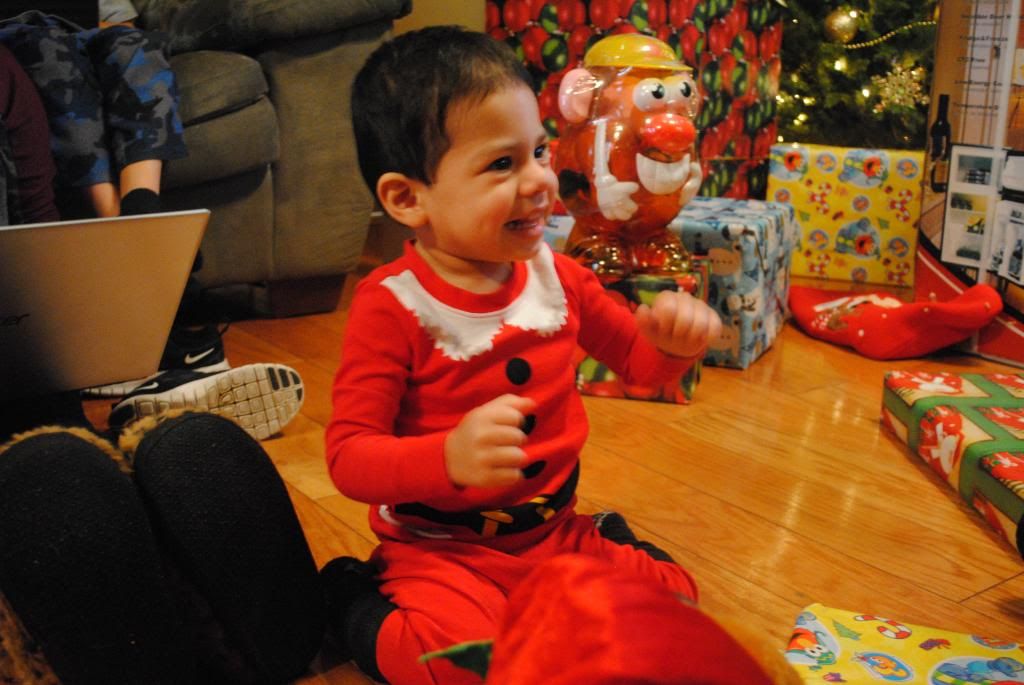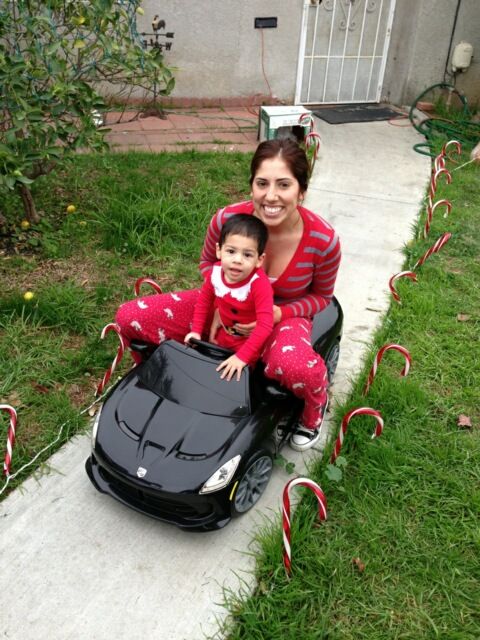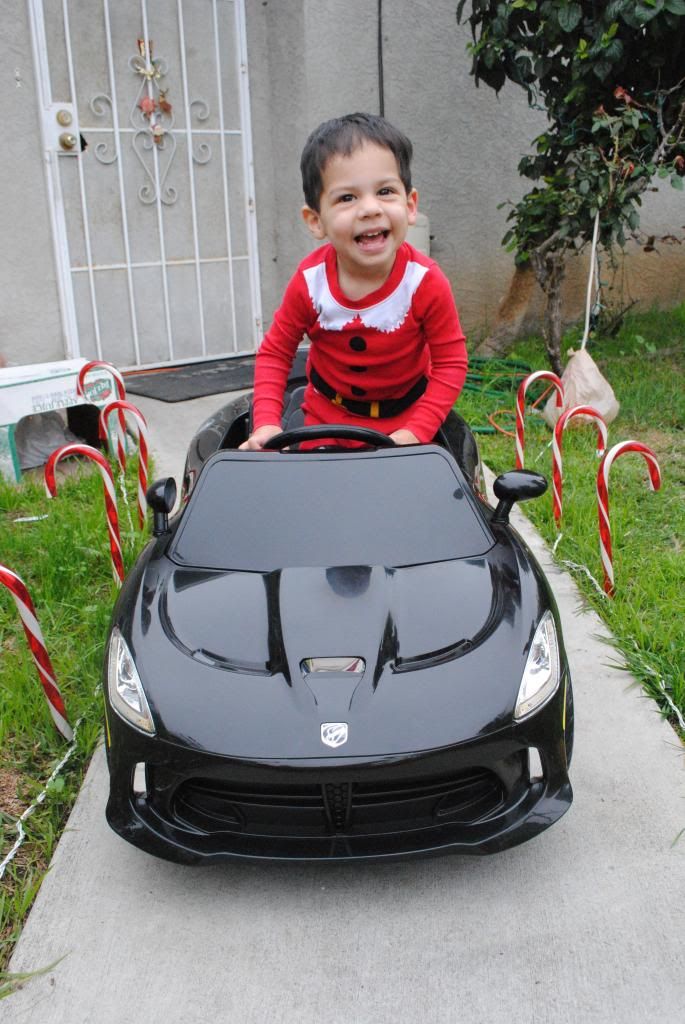 Whoops first car accident!