Trips to target have always been fun, but since the little mister theyre extra extra fun. When I was pregnant I remember thinking I wonder what its going to be like the day my little guy will actually fit in the cart and sit. Then after he was born he was sooo tiny I thought this day would never come. And now, its hear. He sits in the cart like a proper soon to be toddler. Only thing since he is a little boo, he doesnt love to sit for too long...enter cheerios (his new snack of choice) I dont know why Im always paranoid when I take him somewhere the store is going to think I stole them. Eventho I didnt, I swear.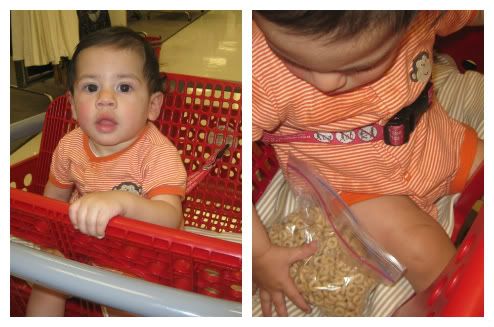 sometimes theres an accident in the doggy aisle at target, which I take a picture of then I find the nearest red shirt worker and tell them someone let their baby spill all over your aisle. Hiding the cheerios of course.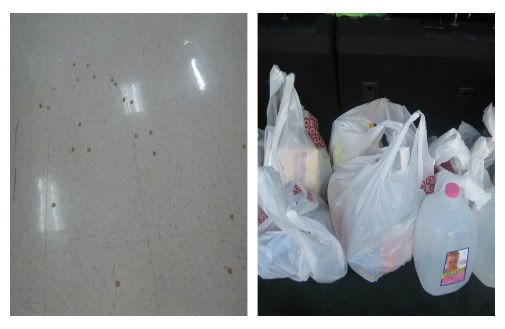 Wheres goliath when you need him. If Goliath was here he'd have that cleaned up in 2.5 seconds. Either way it was a very successful trip!!